Quantum Xcellis Scales Up Speed and Security for Video Workflows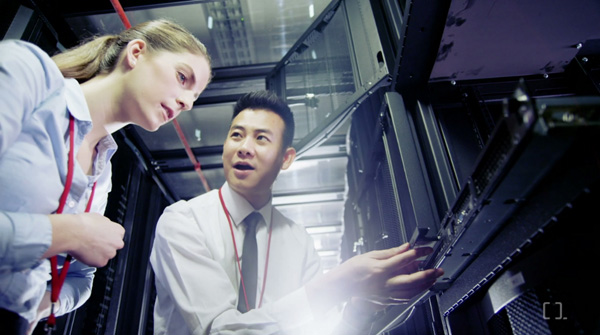 New versions of Quantum Xcellis primary storage appliances for video workflows have been updated for playback performance, content sharing across Fibre channel and Ethernet systems, data protection and scalability.
Powered by StorNext, Quantum's file system, Xcellis functionality comprises tools for ingesting, editing, sharing and storing media content. The new appliances are based on a new server architecture that includes dual 8-core Intel Xeon CPUs, 64 GB memory, SSD boot drives and dual 100Gb Ethernet or 32 Gb Fibre Channel ports.
These specifications represent an upgraded CPU and 50 percent increase in RAM over the previous generation, and improve StorNext's metadata performance. Tasks such as file auditing - monitoring of events related to users accessing, modifying and deleting files – take less time, support more clients per node and allow users to manage billions of files per node.
Performance improvements are also expected for users operating in dynamic application environments on storage nodes. In Xcellis systems, a dynamic application environment (DAE) is a hypervisor that creates a virtual machine environment in which you can install operating systems to run third-party applications. These applications can run in a completely independent environment, but also access StorNext resources.
More Efficient Networking
With the new options for up-to-date 100 Gb Ethernet and 32 Gb Fibre Channel connectivity, customers will also be able to use new networking infrastructure between their clients and their storage arrays to speed up workflows. StorNext is now able to manage and coordinate file accessibility over NAS, SAN and Distributed LAN Client (DLC) architectures.
The Distributed LAN Client connects to StorNext volumes through clustered gateway systems, which means StorNext File System environments become similar to 'clustered NAS' systems. According to Quantum, it is the networking option with higher performance than NAS, but at a lower cost compared to SAN.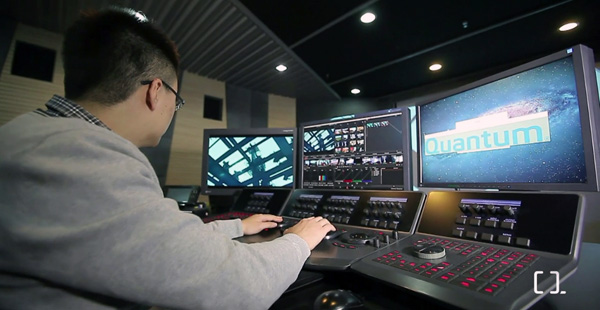 Performance, Sharing and Security
Xcellis now has unified access across types of storage system. Shared files need to be locked but this can cause conflicts when storage clients use different protocols. Xcellis can set up cross-protocol locking for shared files across SAN, NFS and SMB, making it a good choice for organisations that have collaborative workflows and need to share content across both Fibre Channel and Ethernet.
Xcellis appliances can also serve as a high-performance gateway for StorNext data management software to integrate tiers of massively scalable on-premise and cloud-based storage. In effect, Xcellis forms the basis of a cost-effective way to retain massive amounts of data.
Owing to a better hardware platform, StorNext is capable of higher streaming performance for video playback, with more reliability, for teams working with demanding applications and high resolution content.
StorNext now integrates methods protecting the data supporting your content over its complete life cycle. Customers can copy files to off-site tiers, for example, and take advantage of versioning to roll back to an earlier point in time - before a malware or ransomware attack, for example - as well as set up automated replication for disaster recovery. www.quantum.com