Aardman Gets Animated on GB Labs SPACE Workflow Storage
GB Labs develops intelligent storage for Media and Entertainment workflows and builds online, near line, backup and archive systems. In the years since their first purchase of GB Labs' storage in 2015, Aardman animation studio in the UK has developed an on-going working relationship with the company and returned to them to help expand their existing system to accommodate a new, year-long project expected to involve high levels of data.
Aardman chose GB Labs again because they need storage that will add to their current pipeline, with minimal infrastructure and configuration changes. One of their considerations for purchasing their first SPACE+ unit was that it could be expanded fairly easily without dealing with separate server heads and multiple namespaces.
The ability to expand performance and capacity is a key characteristic of SPACE. Performance can be scaled using GB Labs SPACE EX expansion units or HyperSpace SSD accelerators, or both, up to 2.8PB capacity. Dynamic storage expansion is quick and non-disruptive - technicians can scale up the system from terabytes to petabytes in a few seconds.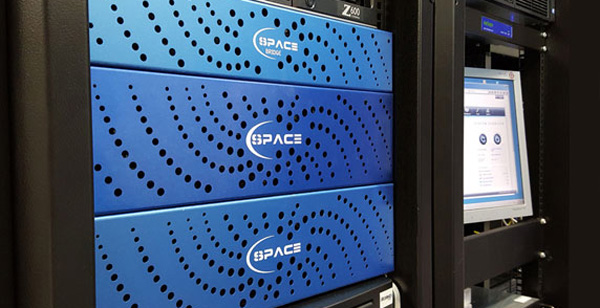 Installing the two new SPACE EX units at Aardman will increase capacity from 150TB to 250TB. The SPACE EX units were advised because they would be able to maintain performance across the RAID arrays – in other words, storage capacity could be increased without a decrease in speed. Balancing these factors is vital while 160 clients are accessing content for concurrent Aardman projects – at that time, for example, the workload included the DFS furniture campaigns, Change4Life spots and their Fortnum and Mason's Christmas commercial.

Paul Reeves, Production Engineer, Aardman said, "Our storage system from GB Labs has been a fundamental, reliable part of our production pipeline, in constant use between our editorial, CGI and grading teams. The network connectivity options and addition of the HyperSpace acceleration layer gives us accurate, responsive playback performance, supporting connection for up to around 160 clients."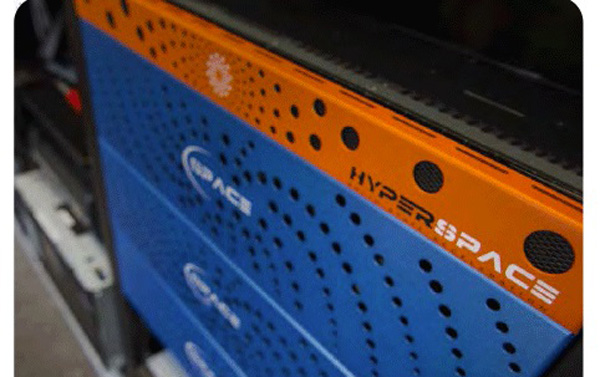 SPACE was developed to be used directly across the network and includes a number of workflow tools. It aims for consistent high performance through Ethernet using standard sharing protocols, without client-side software, to make storage that is convenient, like NAS, with SAN performance. Data transfers use 1Gb, 10Gb or 40Gb connections, and are especially fast when moving data between tiers of GB Labs' units, owing to the system intelligence and workflow efficiency developed for them.
Content creation teams can work on files and projects together simultaneously from Mac, Linux and Windows clients, and specify users' access rights, storage quotas and permitted bandwidth. Its operating system CORE 3 has a set of workflow tools built specifically for media applications, which work invisibly in the background. gblabs.com