Quantum Takes Complex Networks to the Street from Print to Digital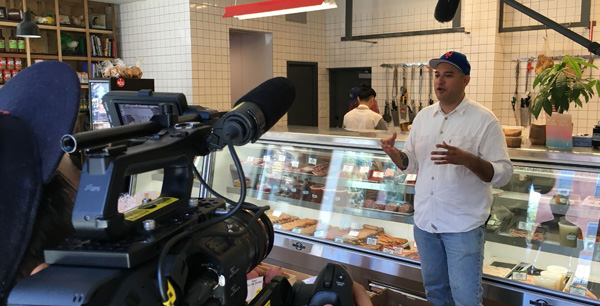 Complex Networks started out in 2002 as a print magazine dedicated to popular street culture, attracting young adults through topics such as music, fashion, food, personalities and sports. Since that time, the company's decision to shift from all-print to online-only digital operations has brought success.
In 2007, Complex started to invest heavily in its online presence, launching new websites and creating digital media versions of the content that had begun in the magazine. By 2011, the digital side of the business had grown to include more than 50 websites with more than 25 million unique visitors each month. In 2014, the company was rated as the third most visited online destination across the US. Complex now runs more than 100 websites, news feeds and online channels.
In 2016, the company was acquired by a Verizon-Hearst joint venture, and today it produces online programs such as 'Hot Ones', 'Mostly Football' and 'Sneaker Shopping', which are especially popular with viewers between age 20 and 40.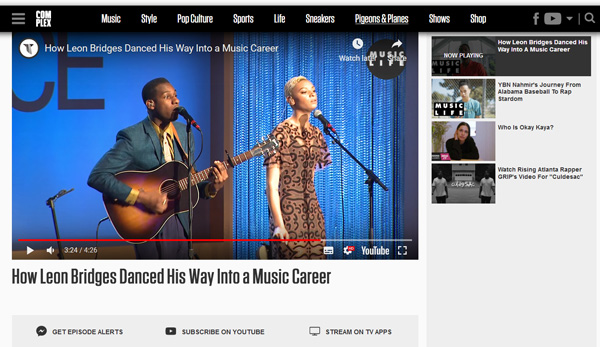 Infrastructure Update
The technical changes in moving to online-only digital operations required the company to substantially upgrade its storage systems, because its outdated infrastructure couldn't meet the new demands. "Producing online content presents different challenges than print, and as we began producing more content over more platforms, with higher-resolution formats, we struggled to keep up on the workflow side," said Jermaine Harrell, Manager of Video IT Operations at Complex Networks.
His team originally added a NAS system that had been designed and marketed specifically for media production, but which fell short of what Complex needed for their goals. The performance couldn't support work on multiple projects, for example, or in higher-resolution formats.
"Our editorial team frequently encountered delays whenever servers needed re-booting, for example, or applications were updated," Jermaine said. "Our shared storage system restricted teams to working at only one-quarter to one-half of the ideal resolution needed. As a result, the editors were using external hard drives to increase throughput and get higher performance on their workstations — this interrupted workflows and impacted overall efficiency."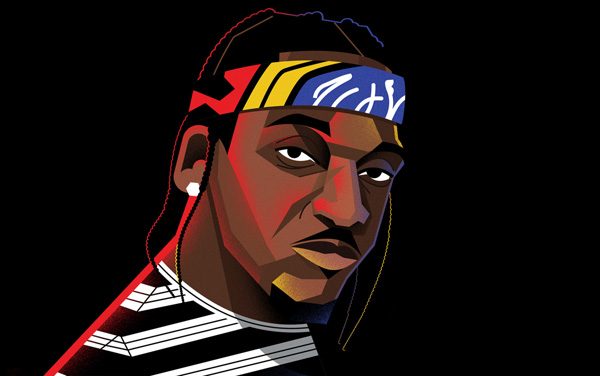 Performance Plus Management
After carefully researching storage system alternatives Jermaine met with Quantum while at NAB Show in Las Vegas to discuss StorNext shared storage and data management, which powers Quantum Xcellis scale-out workflow storage systems. "StorNext can achieve extremely high performance. It also has file sharing capabilities and it works well with our Mac environment," he said.
To be certain Quantum would be a good match for its environment, Complex Networks engaged Chesapeake Systems, an integrator that specialises in the design and implementation of systems used in workflows for the production of varied, interactive online media. Chesapeake looked at Complex's requirements and its history of growth and plans for expansion, and agreed with their preference for a StorNext-based system, which led to the deployment of a high-performance shared storage platform.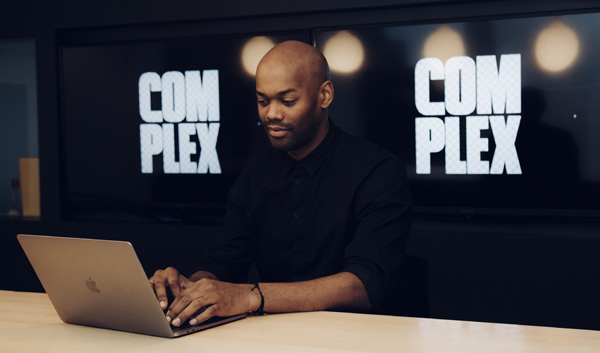 Jermaine Harrell, Manager of Video IT Operations at Complex Networks
It includes Xcellis Workflow Director nodes, for system management, and 500 TB of Quantum QXS hybrid flash-disk storage. StorNext combines a high-speed, parallel file system and data management software. Developed to help share, preserve and analyse volumes of unstructured data, it works across different storage tiers and locations, including disk, tape and the cloud.
The Quantum QXS hybrid storage arrays extract more performance and control costs by supporting a combination of storage types in a single array. QXS arrays can consist of all HDD, all SSD, or a combination. Software in the array monitors access patterns and automatically moves the most active files to the fastest medium.
Direct Access to Common Environment
Using the StorNext platform, 16 editors at Complex Networks now have direct Fibre Channel access to shared storage for high-performance processing, and around 40 more creatives have access to the same content over Ethernet using StorNext gateway appliances. The LAN access, used for lower-performance tasks like playback and ingest, is much faster now, partly because the new network was specifically designed for media work only and is separated from the corporate Ethernet.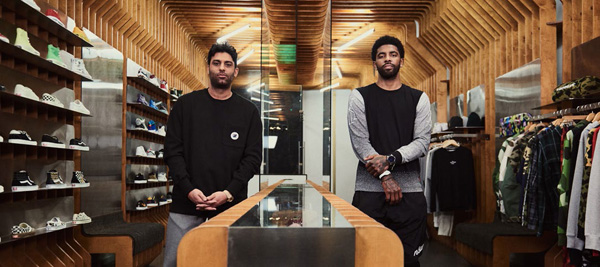 "We used to have five different teams working in isolation to produce primary content. Now, each editor has direct access to the same files through StorNext," said Jermaine. "Working in a single, shared storage environment has made us a lot more efficient, and StorNext's performance allows the team to work directly on the highest resolution content natively in 4K. Best of all, we have been able to integrate many other services, allowing us to manage, edit, produce and distribute content in ways we'd previously only heard about."
The StorNext-powered system has worked well enough that Complex Networks is planning another installation in its Los Angeles offices. Regarding archiving, Jermaine said, "Currently we are moving content to a commercial cloud but we need to be able to handle more data than this affords and to reach it faster, so we're contemplating adding a Quantum LTO archive and integrating that tier through StorNext. It's good to have that option." www.quantum.com