Facilis HUB Shared Storage Integrates Cloud and LTO Backup and Archive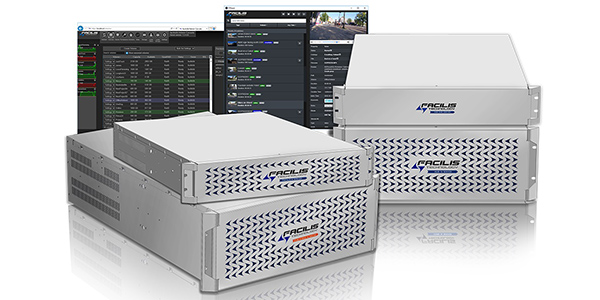 Facilis HUB Shared Storage platform was developed specifically for media production workflows and uses the Facilis Shared File System, which has the block-level virtualisation and multi-connectivity performance required in shared environments that are used in content creation. It was launched at NAB 2019, where it won a Show Product of the Year Award.
HUB Shared Storage is based on the Facilis HUB Server – a network shared storage and server dedicated to video post and content creation workflows – in a compact server chassis, with lower-cost hybrid SSD and HDD options, and integrated cloud and LTO archive functionality. The hardware has new drive capacity options, and the software has a new interface.
Facilis is unusual as a shared storage network that allows both block-mode Fibre Channel and Ethernet connectivity simultaneously. Users can connect through either method with the same permissions, user accounts and desktop appearance.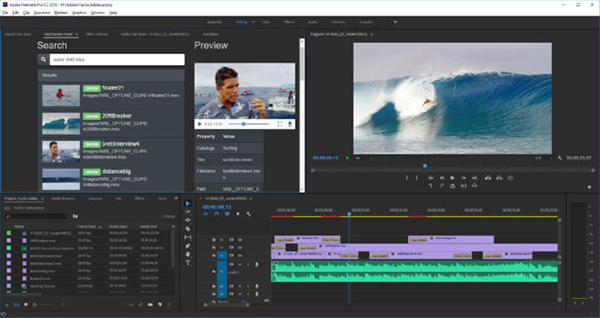 Facilis FastTracker
This approach makes access, connection resiliency and network permissions much simpler for users and more flexible for administrators. The system can be configured to be open, as a direct-attached drive or, depending on the project, dynamically segmented into various-sized volumes that carry individual permissions for read and write access.
HUB Shared Storage is integrated with Object Cloud, a software disk-caching system for cloud and LTO tiered backup and archive that is used to create data redundancy within a functioning workflow. Object Cloud uses object storage to virtualise a Facilis volume with cloud and LTO locations, and comes with up to 100TB of cloud storage, paid for annually.
A virtue of object storage is its descriptive properties, including metadata and a unique identifier, which are useful for detailed indexing or management. The resulting native Facilis Virtual Volume displays cloud, tape and spinning disk data in the same directory structure on the client desktop. Users do not need to manage a separate interface for visibility and access into the various locations of their data.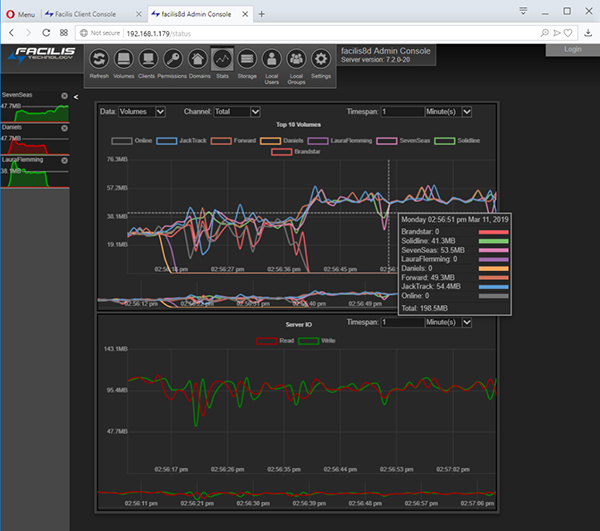 Storage monitoring console
All files are tracked by FastTracker asset tracking in the same database as if they were active media assets. Integrated into the server software of every Facilis system, FastTracker software rapidly indexes, tags, searches and accesses video, audio and still format media across Facilis volumes using the native media and video asset management system. It can track most third-party storage locations as an option, and also be used for custom ingest, edit and delivery workflows without committing to a full MAM system.
Facilis HUB Shared Storage server comes with unlimited seats of the FastTracker asset tracking application. The Object Cloud Software and Storage package is available for most Facilis servers running version 7.2 or higher. facilis.com