University of Sydney Scales Up, Accelerates and Prepares for a 4K Future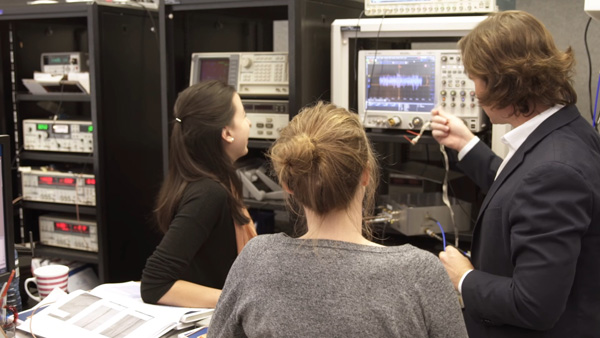 The University of Sydney has a Learning Media Team that operates on campus producing video content for a variety of purposes and users related to and supporting the university's activities. As well as recording lectures, the Media Team also works at an on campus studio to shoot presentations, interviews, demos to augment the university's courses.
The team's Research & Learning Lead Tom Cavdarovski works with in the Media Production Educational Innovation and Deputy Vice Chancellor (Education) Portfolio at the university. He said, "Our team of five produces videos for international and on-campus students. Because demand and our output has been growing rapidly over the last three years, the fact that our legacy direct attach storage (DAS) system was not designed to work in a multi project environment became a problem."
Looking Good
Tom and the team started looking for a centralised storage system capable of keeping up with their production workflow and integrating with existing University systems.
An important issue affecting their infrastructure was video quality, which they wanted to continue improving. Better looking video makes a better means of communication, and students would find it easier to focus on material with a professional look. They would engage better with the productions from beginning to end, and spend less time scrubbing back and forth through the videos to find the important points.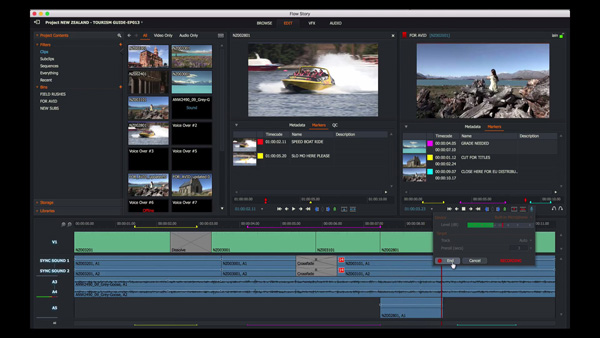 Therefore, the Learning Media Team is making plans to start producing in 4K, which needs efficient, scalable shared storage and a media asset management (MAM) system with automation and ingest functionality.
IT and Sharing
Tom and the team worked with systems integrator and supplier Digistor for advice on shared systems. Tom said, "We chose an EditShare XStream EFS 300 96TB system, based on recommendations from Digistor. The XStream included 82TB of usable storage, a 10GB Ethernet RJ45 switch and 10 Licenses of Flow, EditShare's MAM system. The XStream was a good fit for us because we were after a relatively small, simple set up with minimum administrative overhead.
"It also integrates with our existing IT systems. To make sure that the new server would be secure and robust for the editorial team, which runs Adobe Premiere Pro, the new system had to function within a mixed Mac and Windows environment, without interruption, and connect to our seven client machines via a Thunderbolt converter and cate6A cables. The Learning Media team may have up to 60 videos in production at once, and the whole team needs to be able to access and work on any of the files at any time."
The editors now work primarily in Creative Cloud software and use common templates and branding assets for all projects. This level of collaboration hadn't been possible under the previous set-up. Having a centralised MAM workflow gives them a chance to adjust and fine tune their processes on a daily basis, depending on the projects they are working on.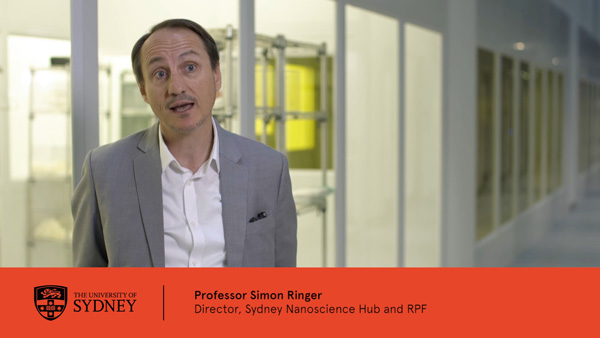 Management
"When we first carried out a needs analysis process to consider how best to ramp up our production output, we found we were spending too much time trying to manage files across incompatible systems and protocols," said Tom.
The consistency and compatibility of the EditShare system the team now has in place, which combines management with storage, server and sharing functionality, were major reasons that Olivier Jean, the Digistor sales consultant working with Tom, recommended EditShare to them.
"It's true that various shared storage vendors can now supply systems that centralise media, support collaboration and allow simultaneous access," Olivier said. "But a deciding factor for EditShare and Sydney Uni was the fact that they needed a fairly complete, mid-range system, and EditShare could supply all of the necessary components – storage hardware and file system, MAM system and ingest functionality – resulting in a single-vendor system.
"This approach makes administration much easier for an organiser. If all hardware and software that need to work together are aligned under the same architecture, individual users don't really need a deep, technical understanding of the system, simply to keep track of where their files are and keep the workflows running from day to day." These factors and the efficiency of the XStream have saved the Media Learning Team us a lot time.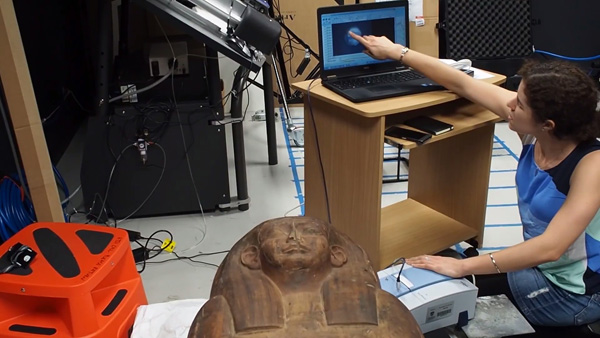 Scaling Up and Out
Another reason that Olivier felt EditShare would be a good match for the university is the system's ability to scale, especially in light of forthcoming 4K workflows. "Its scalability is not confined to storage capacity," he said. "When an organisation grows and needs more editors and more storage space, bandwidth has to increase to keep the system running smoothly. Therefore when new nodes are added to an EditShare system, speed increases automatically across the workflow – faster access to files, faster recording of changes and faster collaboration."
When working on videos the team's main input consists of HD and 4K video and podcast audio files. They shoot with Blackmagic URSA cameras, Sony FS7, Panasonic GH4 and 5 DSLRs, OSMO and Mavic drone cameras. Their delivery output is still 1080p and includes web-based channels including YouTube, Coursera and Arc video platforms, however, as 4K and large format production becomes cheaper and students' expectations grow, 4K production is on the horizon for Tom Cavdarovski's team. Therefore their EditShare system is prepared in terms of space and bandwidth for higher resolutions.
Security
Regarding security, the Flow MAM plays a notable role for a work group like the Learning Media Team that needs to collaborate with external, non-editorial staff such as lecturers, producers and others in the production teams. Flow automatically generates proxy files at the same time as video is ingested into the shared central storage. Templates can also be set up to automate tagging, which helps prevent losing track of files.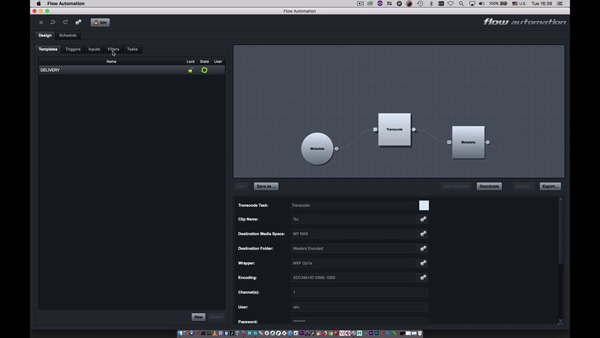 External users can preview the proxies remotely via EditShare's web browser and have simple tools to make annotations and rough cuts for the editors to refer to, but the actual files are kept in storage and not touched. This work can be done, concurrently with other users, on conventional PCs and laptops – compatibility with camera or editing codecs like ProRes or DNxHD is not necessary.
Tom said, "Editshare represented a robust system that didn't need a full-time onsite technician to run the server – this was important to us as we needed to keep costs relatively low. The XStream model also had the speed and throughput to allow the editors to scrub through 4K files without lag or compromise in quality. As a result we can now choose to work with proxies if we need to, but generally we can work at 4K preview quality for the early phases of editing." www.editshare.com