Masstech Tackles Federated Searching and Hybrid Cloud at Broadcast Asia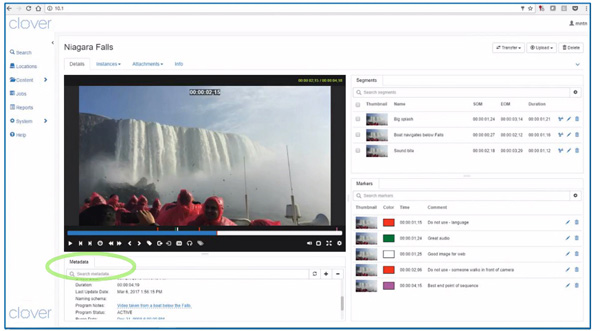 Clover Content Suite's user interface
Masstech, intelligent storage management developer, will be exhibiting at Broadcast Asia 2019 with two new releases - Clover, a turnkey content suite to bridge the gap between content storage and content management, and a Federated Search function for the MassStore media object framework.
Clover Content Suite
Clover is a content suite that pulls together content storage and content management for video-centric organisations that are not planning to implement enterprise-level MAM and content storage systems. Clover is an affordable all-in-one system that includes ingest, storage, transcoding, a configurable workflow engine, content lifecycle management and a simple UI with a full set of tools geared for broadcast.
Clover comes with pre-defined tape or cloud-based storage, integrated transcode and user-customisable workflows that allow users to automate content processing and delivery into multiple formats. The system also has a simple, intuitive user interface with an integrated media player that allows users to archive, view proxies, scrub and mark in- and out-points. It can also be used for partial file restoring and embedding content with enriched metadata that enables users to find their assets faster and retrieve them - in one step.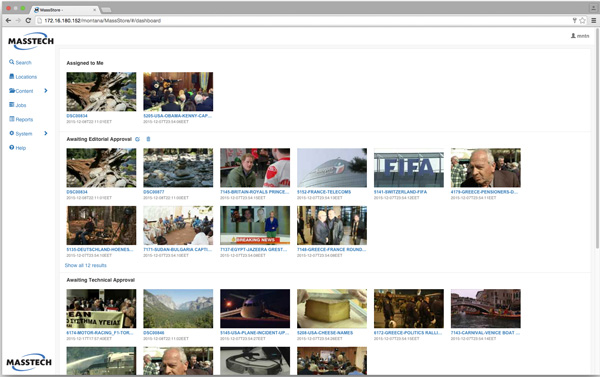 MassStore media object framework
Federated Search across Systems and Locations
Masstech is also showing Federated Search, a new function used to locate and retrieve assets stored across multiple Masstech systems, wherever in the world those systems may be physically or virtually located. At their Broadcast Asia booth Masstech aims to show that global content sharing can be a simple task using this tool, even when using quite different production and media asset management systems.
Masstech CTO Mike Palmer also said, "Some customers say they also need to not only search across sites, but within systems from differing vendors. Therefore Federated Search enables organizations to search and retrieve assets from across their entire storage pool, regardless of the MAM or PAM that created and processed the content."
Controlled Ascent to the Hybrid Cloud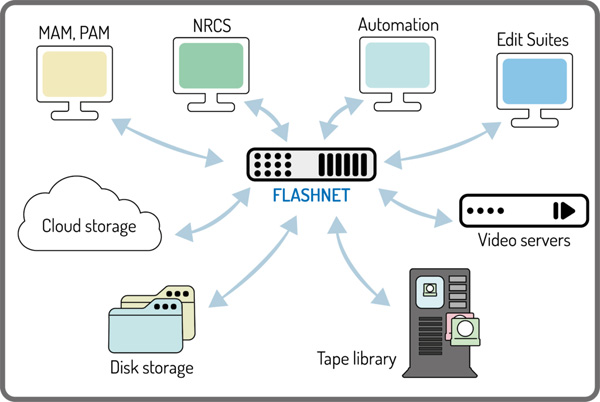 Masstech will also be showing how FlashNet, its video-centric storage management system, combines the flexibility of hybrid cloud with intelligence, content aware workflows to run upcoming optimised tiered storage environments. For broadcasters that are considering the cloud as their next-step in expanding their existing storage, or want to bypass the restrictive cloud options of a current archive provider, Masstech has options for efficient cloud or hybrid cloud storage supplied with flexible pricing that will work more easily with operational and business targets.
"Allowing the integration of multiple private and public clouds into a single name-space, with the option to include existing or new on-premise storage, are some of the best ways to increase flexibility, durability and efficiency," said Mike. "Compare this to siloed storage systems with independent buckets and disparate control layers which are not capable of these efficiencies. Masstech solves this type of issue, combining multiple systems and service providers into a single object storage name-space, transparent to the MAM, PAM or other management system." www.masstech.com