Archion Editstor Achieves Fast, Clean Playback for QA at Testronic Labs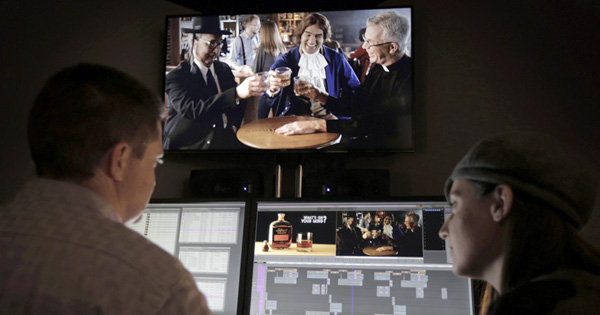 Testronic Labs carries out QA, localisation and compliance services for film, TV and games producers and content platforms, working from facilities in London, Warsaw, Burbank and Santiago. Established about 20 years ago, Testronic's QA specialists test content at all levels, from masters up to deliverables, and review the consumer experience on a large range of devices.
They ensure OTT content and services reach end users at the anticipated level and quality of experience, which can be difficult for distributors to determine when viewers' devices are manufactured in different countries.
Early in 2019, Testronic Labs were looking for high performance network storage for their facility in Burbank. Their President of Film and TV Jason Gish met with Archion at NAB 2019 for a meeting and live demonstration. Subsequently, Archion deployed an EditStor Omni at Testronic's Burbank facility for testing and proof of concept, and Jason approved the purchase of the system soon after.
Later in the year, as Testronic's Burbank location continued to grow, the company expanded the system at that facility and purchased another Omni for their operation in Warsaw. Testronic currently has a combination of about 20 Mac, PC and Linux workstations connected to the EditStor Omni at each location.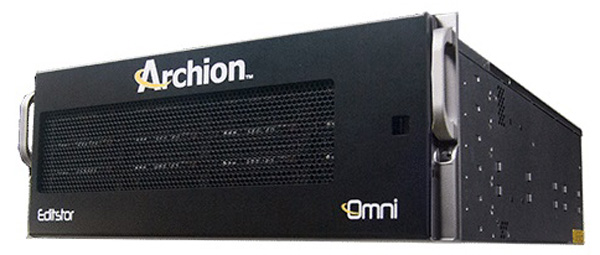 Jason said, "We chose these systems in particular because speed is such a critical part of our storage requirements - clean, smooth playback is a necessity for QC. At those locations especially, we need fast storage to playback large files that contain a lot of data such as UHD/4K, HDR 10, DolbyVision and Dolby Atmos.
"The Archion systems are installed as our main systems for file storage and play out. Other systems we've tried have introduced playback issues, but the EditStor Omni gives a very accurate view of the files to be QC'd. We have had no issues with uptime, and the speed and throughput are very consistent."
To achieve performance suitable for production, post and creative agencies and facilities, EditStor Omni can reach speeds of over 15,000 MB/second, handling 4K playback of raw media files to 8K video. It also serves as a single media storage system for wider collaborative work due to the Omni NAS storage server, which has the scalability and functionality as well as performance to handle most media workflows.
EditStor Omni is a 24-drive storage system with single server capacities of up 336TB per chassis, hot pluggable expansion nodes, and total expansion up to multiple Petabytes. Built and configured for video applications, it requires no third-party software or drivers for compatibility with editing, finishing and VFX software, including applications from Adobe, Apple, Avid and Autodesk, Blackmagic Resolve and others.
Post and finishing facilities seeking simpler alternatives to SAN network storage, which may need multiple server systems to support metadata and network software, or may not be able to balance available bandwidth with the capacity demands of a growing storage backend. EditStor Omni's capabilities are delivered in a single, high density server storage system with 10GbE optical and copper connections standard or 40GbE optional. www.archion.com