EditShare EFS 2020 File System and Management Promotes Speed and Security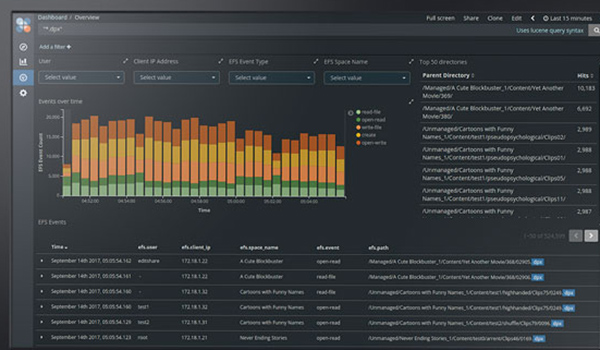 EFS 2020 upgrades the EditShare file system and management console, used to build collaborative workflows on EditShare storage nodes and networks. It equips administrators and technicians with a full set of media management tools, and meanwhile prevents creative staff members from spending time monitoring and understanding the underlying technical aspects of their storage system. The new release accelerates and makes collaborative storage space more flexible for end-users with an increase in throughput performance. For engineers, EFS 2020 improves scalability and stability and controls the security of the media storage platform.
When projects are stored on EFS storage, multiple editors are able to work in the same projects simultaneously - open each other's bins and sequences and edit as a team so that one editor builds on the work of the others. Many editors can have read-only access to bins and metadata, EFS makes sure only one editor at a time has write access. EFS system integrates very closely with Flow production media asset management for file-ingest, scanning, logging, cataloguing and searching media.
Different to a generic IT storage system, EditShare has written its own drivers for EFS compatible with Windows, MacOS and Linux. EditShare manages the whole EFS 2020 system stack from the file system to OS drivers, which supports greater stability and faster video file transfers. The goal is more real-time video streams, without the interruptions and delays caused by older network protocols. It is also especially relelvant now for high-bandwidth, multi-stream 4K workflows.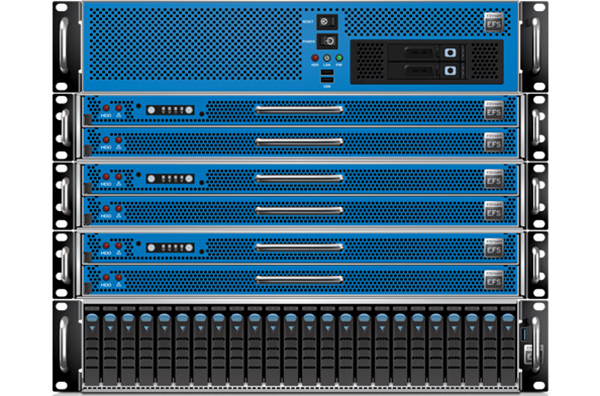 EFS 2020 File Auditing is among the first real-time, purpose-built content auditing platforms for complete production workflows. Because theft is a continuous concern when high-profile media content is involved, EFS 2020 is designed to track all content movement on the server, including deliberately obscured changes, and generates a complete, readable activity report with a detailed trail back to the instigator. File auditing has become a best practice security measure that establishes accountability by determining who accessed which files and when, and edited, modified, renamed or deleted a certain file or folder.
The EditShare shared storage lineup running EFS 2020 will be at IBC 2019. It will be demonstrated with the integrated Flow 2020 media asset management system, compatible with most types of on-premise, near-line or cloud storage. www.editshare.com