Life Church's workflow maintains a high level of continuous, weekly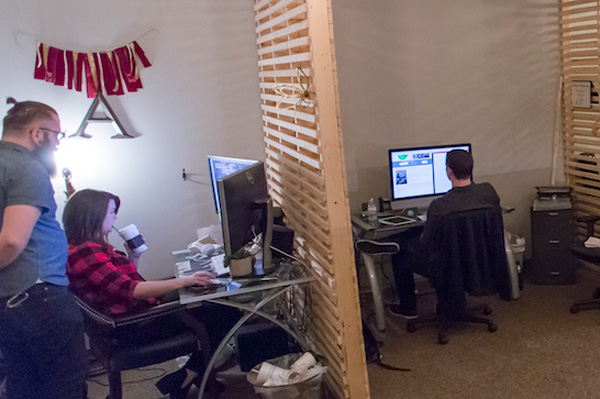 video production with five video editing workstations connected to an
80 TB EVO storage system via a 10-Gigabit network.
---
EVO Network Server Shares a Video Message for Life Church
Since launching in 1996, theLife Churchin Memphis, Tennessee, has grown to more than 8,000 members on four campuses, with a further location in Santiago, Chile. The founders John and Leslie Siebeling intended to create a vibrant ministry that would help and be relevant to current generations, and has chosen to make video a primary channel for its message. Life Church employs a full-time production staff that collaborates through the EVO shared storage platform.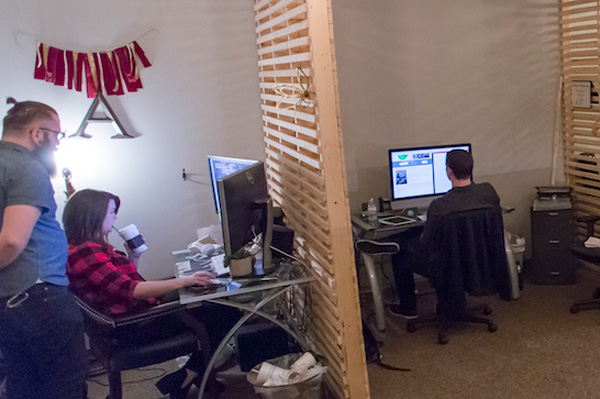 Sunday services are the primary focus of the church's work, which also extends to a variety of recorded and live event programming using video for a very visual storytelling style. "Every weekend, for events and all kinds of other activities, we produce a massive amount of video," saidBrian Pitre, Creative Director for The Life Church.
In-House Production
During any given week, Brian's team produces video for Sunday services ranging from personal stories to more polished teaching and inspirational content. At the same time, Life Church produces aweekly 30 minute television programthat airs on the local Fox, CBS and NBC affiliates on Saturday and Sunday. Their show became, in fact, the first local HD program to air in Memphis. Video also plays a prominent role in the church's care and support programs and outreach ministries, and as content for its active website, which features web-only video.
All content, from the weekly services to promotions, is produced in-house on the EVO servers by Life Church's creative team. This team began ten years ago as a one-man volunteer operation on weekends, and has grown to a full-time staff that includes five dedicated video editors, two graphic designers and a web developer, among others, which means Life Church can produce any content it needs in house.
"We've tried to outsource, but because our production schedule is so fast paced, unless all team members are here, communicating with us directly, it's very difficult for them to keep up," said Brian. "Sometimes it can mean working around the clock. For example, the amount of work and preparation that went into our recent women's conference was pretty massive."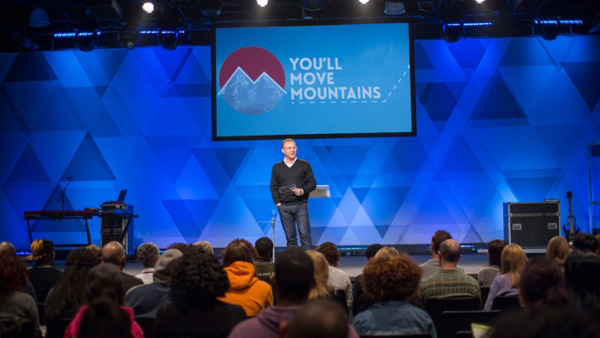 Assembly Line
Life Church's high level of continuous video production calls for an intense, focused workflow that runs through the week. Each week's service usually comprises a story about a church member, plus three to four videos illustrating that week's teachings. On a normal weekend, the team also produces an average of two 30 or 60-secondpromotionsthat need a large proportion of graphics, as well as the weekly TV program.
"All of the video editors work on the TV program, similar to an assembly line," Brian said. "One handles the prep edit, then a couple of people do the main edit, and then a couple of others do audio production and titles."
The Life Church team edits and produces video on Mac workstations, mainly usingAdobe Photoshop CCandIllustrator CC, with some extra work onFinal Cut Pro 7for video captured from weekend services. All five of its video editing workstations are connected into an80 TB EVO systemvia a10-Gigabit network. Configured as one partition, the EVO server supports a workflow organized with folders devoted to church services, TV and footage captured from events and conferences.
EVO is a networked storage server forvideo, graphics, audioandbroadcastproduction. It combines a high-performance storage array with numerous connectivity options, including 8 Gb/s Fibre Channel and 10 Gb/s Ethernet. Functioning as a SAN, a NAS or both simultaneously, EVO is built for online, real-time use with mainstream software such as Final Cut Pro/FCP X, Avid, Blackmagic, Smoke, Scratch, Adobe Premiere Pro and Pro Tools. By integrating a NAS and a SAN into one system, it combines aspects of both file sharing and volume sharing.
Visibility and Access
EVO also runs a desktop client calledShareBrowser(above) that opens a file, project and asset management interface similar to Finder on Mac or Explorer on Windows, but is set up specifically to help media teams work together more efficiently.
The ShareBrowser improves visibility and access to a team's storage, and also enables automaticproject lockingfor FCP, Premiere Pro and Pro Tools, plus Avid project and bin sharing. Users can search across all EVO storage as well as local, offline and other network disks. Assets and custom metadata can be instantly added to the shared database, so that users can find, preview and share assets and projects more easily.
More recently,cloud servicescan appear as workspaces in the same way as other network storage, and ShareBrowser allows you to securely ingest and migrate data using built-in verification tools. Brian said, "The system serves as a huge library that we can pull from whenever we need to. Because we use the core system itself every day, it is never turned off and never stops running." Their previous video editing storage had forced them to carefully monitor active footage and storage limits against the risk of the system going down and taking several hours to reboot.
Their workload leaves little margin for error. "EVO gives us greater peace of mind. It is solid and has never been down once," he said. "I know I'm not going to come in and find I'm missing a drive somewhere on a workstation." He also stated that EVO allows for creative flexibility regarding workstation connection, because the connections aren't proprietary and fibre is not required. www.studionetworksolutions.com