IBCG-Technology Evolution Series now has a new docking station,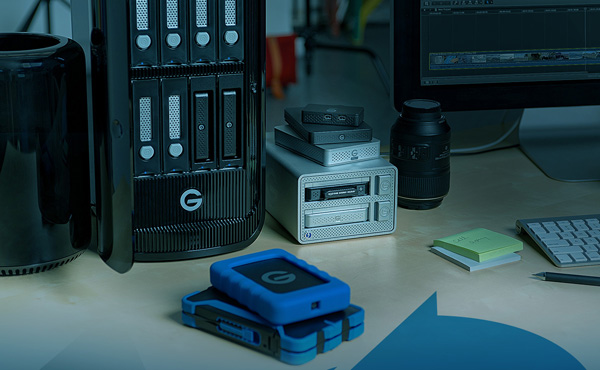 a RED camera reader and high volume adapters connecting various
devices for fast transfers and distribution.
---
G-Technology Expands & Scales Video Content Transfers and Storage
TheG-Technology Evolution Seriesnow has four new products including a docking station, a RED camera reader and adapters connecting various devices for fast transfers. The ev Series contains external hard drives and storage accessories for transferring, editing and distributing content.
The devices are built for users who want to expand and scale capacity or performance as requirements change. By using extra hard drive modules plus the accessories, they can separate and organize projects, shuttle dailies or proxies, or deliver final work to clients. It applies particularly when the user is continually working in different content creation environments and geographic locations.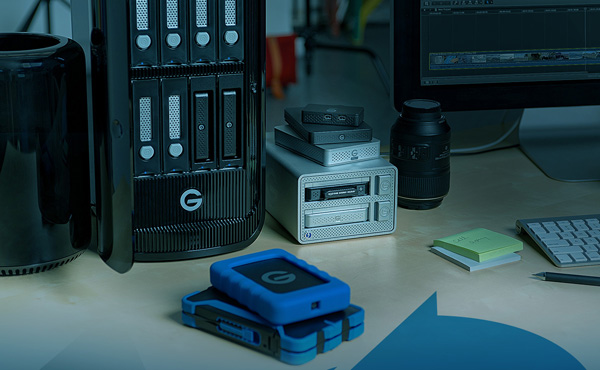 The newG-SPEED Studio XLwith two ev Series Bay Adapters is a high capacity, high performance, eight-bay Thunderbolt 2 storage system supplied with six enterprise-level hard drives and two integrated ev Series Bay Adapters. The integrated adapters accommodate all ev Series drive modules, supporting cross-functionality across the Series. Configurable in RAID 0, 1, 5, 6, and 10, it allows multi-stream compressed 4K workflows with large volumes of data at transfer rates of up to 1,200MB/sec and has the ability to daisy-chain via dual Thunderbolt 2 ports. It comes with a three-year limited warranty.


Theev Series Reader RED MINI-MAG Editionwas designed to optimize and simplify a RED camera workflow, with connectivity for fast RED footage transfers and backup. Users can transfer content quickly from a RED MINI-MAG media1 card onto any G-DOCK ev docking station or G-SPEED Studio XL using ev Series Bay Adapters. It can be used with the watertight ev Series All-Terrain Case for protection when shooting on location.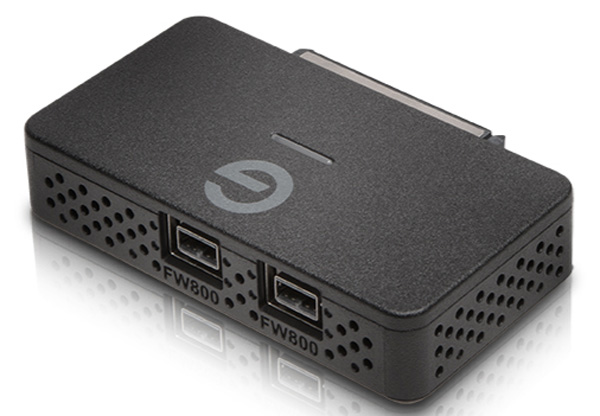 For users who already have several G-DRIVE ev modules, the newG-DOCK ev Soloworks as a USB 3.0 docking station for shared environments such as studios, labs and classrooms. Existing Evolution Series hard drive modules can be inserted into the G-DOCK ev Solo to transfer, edit and backup. When paired with the G-DRIVE ev, G-DRIVE ev RaW, G-DRIVE ev 220 or the G-DRIVE ev SSD, the G-DOCK ev Solo can store up to 2TBs of data and transfer content at rates up to 400MB/s.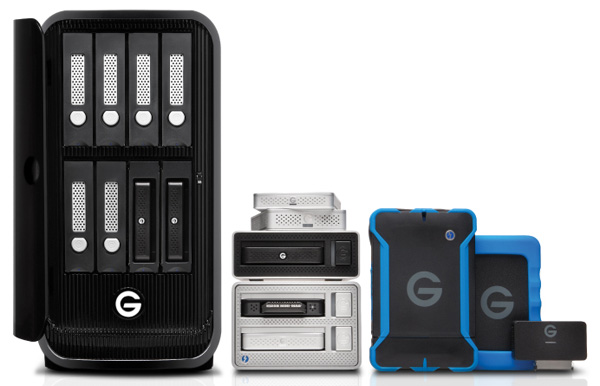 Theev Series FireWire Adapter attaches to the ev Series drive, so it can connect to an existing FireWire 800 port on your computer. G-DRIVE ev RaW, G-DRIVE ev, G-DRIVE ev 220 or G-DRIVE ev SSD can be connected to a computer via one of two FireWire 800 ports or daisy-chained. This ev Series FireWire Adapter is available now, and the G-SPEED Studio XL, RED MINI-MAG reader and Solo docking station will be released in October 2015. www.g-technology.com