ITF and Imagen Manage and Distribute Tennis Archive of 15,000 Assets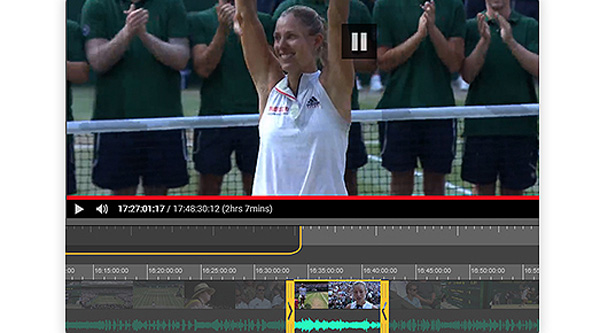 The International Tennis Federation (ITF), the world governing body of tennis, has recently moved its complete content archive of 15,000 digitised assets from the Davis Cup and Fed Cup competitions, dating back to the 1940s, to a fast, flexible new management and distribution platform.
The ITF's original content catalogue previously existed only as physical copies in several formats including VHS, betacam, SD and HD tapes and 2K film. Following a project in which the ITF digitised this material, the Federation engaged Imagen to set up systems that would help them store, manage and share their content in order to generate more value from its assets and actively commercialise the material.
Instant Access
As a result, the Imagen content portal now supports instant access to high-resolution video for the ITF's internal teams – from anywhere in its complete archive.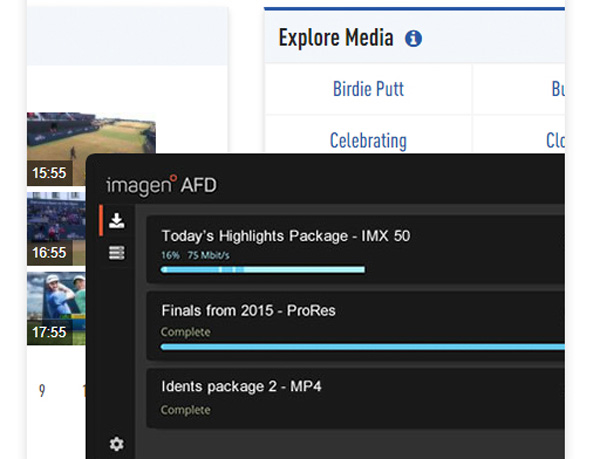 Imagen's Accelerated File Delivery service
Quick access is a primary advantage for the ITF when trying to manage and access footage. Further to that, the platform's functionality means that the Federation can also distribute content to its partners, manage clip sales and asset licensing, and make use of archive content for digital campaigns to maximise its value.
The ITF also uses Imagen's Media to apply time-based metadata to its video to make it simpler to search for specific types of clip, including fan reactions, bench moments or aces (winning serves). The metadata functionality therefore reduces the time it takes for the ITF to deliver content to clients. Specifically, it allows faster reaction time internally to events happening across tennis so that the ITF's social and digital team can capitalise on the exposure of an event in the moment, particularly with short form clips.
Time-based metadata is used to describe segments of a video or audio asset and, once it is in place, to enable very precise searches. Imagen has a Media Logger and annotation tools to add time-based metadata manually, or it can be imported from formats including Adobe Prelude, EVS IPDirector, Timed Text XML and so on.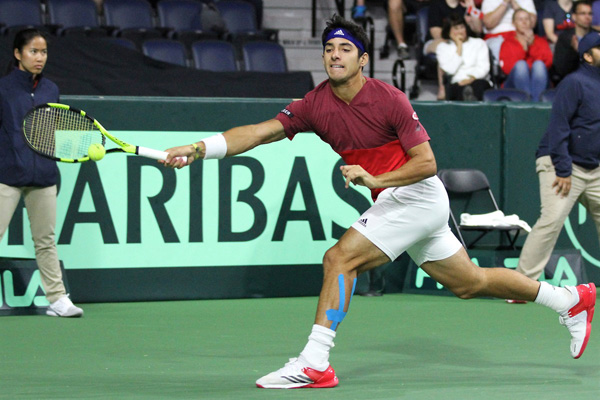 Davis Cup Semifinals 2016 (photo: Arturo Velazquez)
Future of Tennis Data
The customisable nature of the platform means the ITF can target certain clients with relevant content. Although now the ITF's teams are using Imagen internally, in the future, the ITF wants to give access through the platform to its member nations to content that they can then use for regional promotional materials. For this application, user access controls are available and the access portal UI has editable zones so that it will suit ITF's users.
It is also possible to set up fast transfers of files, broadcast quality or proxies, with Imagen's Accelerated File Delivery (ADF) service, which permits downloads over a global distribution network encompassing any computer or server machine running the AFD client. imagen.io