Avere Systems Virtual FXT Edge filers are now available on Google Cloud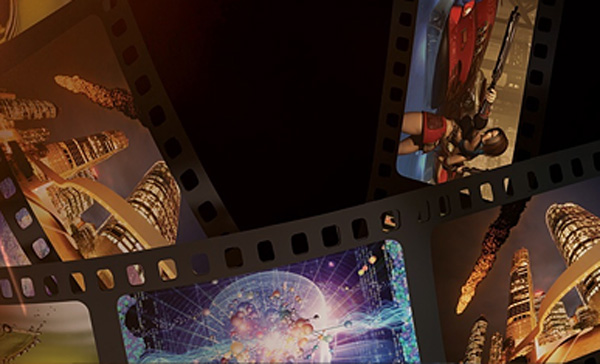 Platform, creating options to store data and run applications in the cloud
with low latency and high performance.
---
Avere Integrates Scalable NAS with Google Cloud Platform
Avere Systems has made theirVirtual FXT Edge filersavailable onGoogle Cloud Platform. This collaboration makes it possible to move compute intensive workloads and large data sets to Google Cloud Platform, while keeping the data in existing on-premises resources, without sacrificing performance.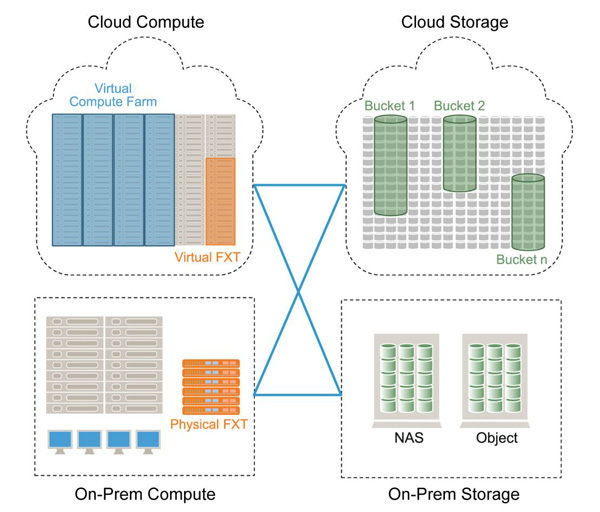 For Google Cloud Platform customers, Avere's Virtual FXT Edge filers can create options for storing data and running applications on premises or in the cloud, and keep latency low. Avere's Edge NAS filer system is relatively simple to install and manage, with functionality including NFS and SMB/CIFS, and may be clustered to increase availability, scalability and capacity.
Run Apps & Store Data Anywhere
Avere is using its hybrid cloud platform to integrate existing NAS architectures with the Google Compute Engine and Google Cloud Storage. Data files are moved between existing on-premises data stores and the Google Cloud Storage. Local storage and cloud-based storage also become available to Google Compute Engine instances for cloud bursting, that is, using the cloud to supplement on-premises infrastructure.
The partnership's main goals are flexibility, scalability, and ease of installation and management. Global namespace functionality between users and files allows you to join Google Cloud Storage, on-premises object and legacy NAS into a single pool, which simplifies data access and management.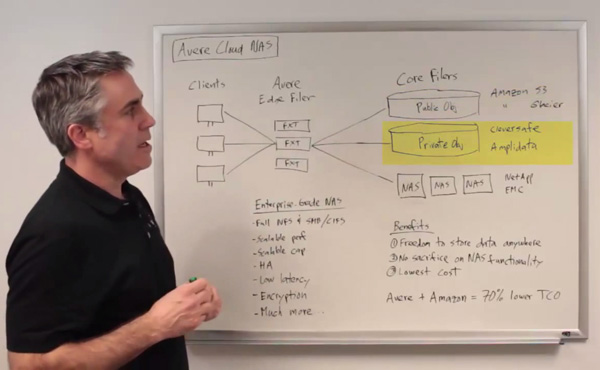 Scaling File-based Applications
In the Google Compute Engine, applications scale up and down. With the Avere Virtual FXT Edge filer, larger sets of data required for compute are accessible without latency so that, in effect, the Google Compute Engine becomes a part of the enterprise infrastructure. The Google Compute Engine can be accessed through the Virtual FXT software to connect the existing storage. Pay-for-use compute instances are purchased without adding any hardware to maintain, cool or install.
Avere FlashCloud on FXT Edge Series filers can support NAS performance up to 3 million ops/sec in a clustered configuration of up to 50 Edge filers to accommodate user demands over time. The Avere system gives application access to the Google Cloud Storage via the ordinary NAS NFS and SMB protocols, so existing application or user-access methods do not have to be re-written.
The Avere and Google partnership can work out as a good choice for companies with compute intensive environments that need the flexibility to provision compute on-demand for either bursting or sustained use. Companies with large data sets who want to use the cloud to store portions of data in affordable cloud storage will also be able to break temporarily from the traditional vendor lock-in. Because it can handle access and usability without latency, organizations can begin to minimize on-premises IT infrastructure and, for example, ramp up or down to handle current business needs.

Peak Provisioning
Framestorebegan working with Avere FXT Edge filers originally to help them manage the massive rendering and storage performance requirements while working on the film 'Gravity'. Framestore CTOSteve MacPhersonsaid, "Now, we are interested in the possibilities of cloud computing in terms of agility, especially during periods of peak provisioning when we are pushing hard to meet production deadlines. Avere's Virtual FXT allows us to mirror our internal approach to data caching to reduce access times, while using the public cloud resources of Google Compute Engine."
George Crump, data centre designer and founder ofStorage Switzerland, has noted, "The collaboration between Avere and Google resolves basic issues of performance and data management and gives users a means to take advantage of Google Cloud Platform without disrupting their workflows."
The Avere Virtual FXT on Google Cloud Platform is available for purchase from Avere Systems. Pricing scales with the size of the compute infrastructure deployed in Google Compute Engine. Associated Avere software is sold in addition to the cost of Google Compute Engine instances. www.averesystems.com