Voxx Studios Localises Film and TV with Facilis HUB Storage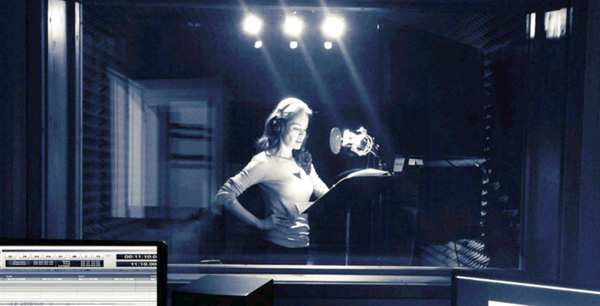 Voxx Studios is a Los Angeles facility dedicated to film and TV audio production and postproduction. Voxx specializes in localisation, language dubbing, Dolby Atmos 7.1, 5.1 audio mixing, ADR, translations, adaptations, subtitling, closed captioning, sound design and editing. Though it is hard to believe now, when they started five years ago, no facilities on the west coast were dubbing long-form series from Latin American Spanish into English and Brazilian Portuguese.
Voxx developed and trained their own style of acting talent in LA and, not surprisingly, the business took off. That initial success has enabled Voxx to expand into German, French, Italian, and Japanese. Today, they cater to a variety of clients throughout Europe, Asia, Latin America and the US, and continue to specialise in ADR, dubbing, and voice over translation for projects coming in and out of the United States.
Six Pro Tools Studios
Voxx has three up-to-date audio recording facilities and uses Avid Pro Tools running on Apple workstations, exclusively. The largest facility is a Dolby Atmos mixing studio with facilities for ADR, dubbing and recording music. An adjacent facility has six Pro Tools studios running 10 hours a day in parallel. These studios perform the bulk of Voxx's day to day language dubbing. The schedule is busy with minimal time for systems and operators to be running at less than 100 percent.
For shared storage, Voxx initially deployed a NAS system connected to all of their Pro Tools workstations. However, during the two and a half years after they purchased it, the team experienced frequent system freezes in the middle of sessions and occasional hard crashes. "We had problems getting all the studios running at the same time," said Silviu Epure, General Manager at Voxx Studios. "The times when the Mac locked up with a spinning beach ball were the worst because it stopped both the engineers and the directors in their tracks. It also interrupted the creative flow of the actors and caused a lot of tension and frustration."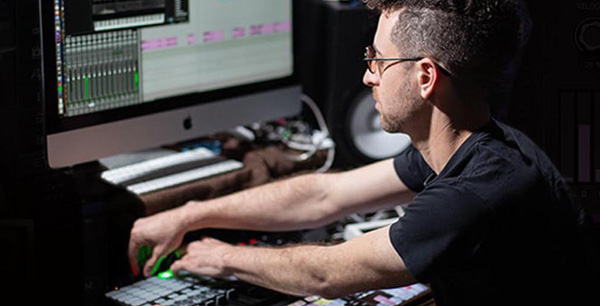 ]
Using Avid Pro Tools
To solve the problem, the team researched shared storage for media production and travelled to NAB to compare different systems. Ultimately, they decided on Facilis HUB shared storage after taking advice from [RE]DESIGN, a business and technology consulting firm with headquarters in LA that specialises in media and entertainment. [RE]DESIGN showed them how multiple Pro Tools systems work when connected to Facilis HUB shared storage. https://www.redesign-group.com/
Voxx purchased a 48TB Facilis HUB 8 for the large Dolby Atmos mixing room, and a 65TB Facilis HUB 16 for the six Pro Tools studios in the adjacent building. Both systems are connected to the house network via 10Gb ethernet.
Audio Optimisation
The Facilis Shared File System is designed to reduce transactional overhead – that is, processing time required by system software – between the client workstations and the storage server. NAS-based storage systems must often deal with excess transactional information because they still use generic, legacy TCP/IP protocols within the Windows or Mac Operating System to manage all file transactions as well as storage volume and file-level permissions.
Dealing with hundreds of smaller audio files, coming from multiple workstations simultaneously, can become a major issue for audio post workflows. Using a purpose-built shared file system like Facilis reduces the complexity of client software and makes fewer demands on resources, but remains scalable and stable. It was also developed for video and audio content specifically, to be easy to use and efficient.
VP of Engineering at [RE]DESIGN Zach Mahon said, "Having less transactional information results in more actual data flowing between the client and the HUB system."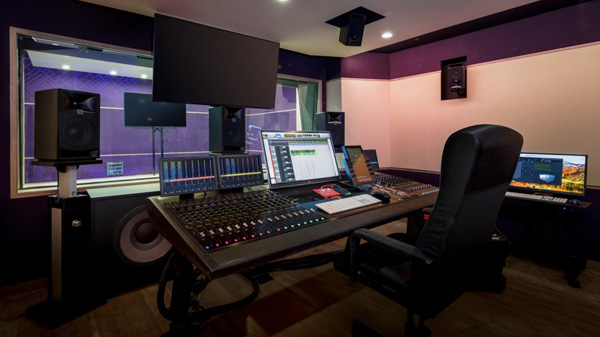 Sound studio at Voxx
Reliable Backbone
Moreover, in order to increase video performance, some shared storage systems optimise operations by increasing the minimum size of a block of data. Users of these systems may notice that the size of their Pro Tools session has grown significantly, because the default block size for writing data has been set artificially high to increase video performance. A small audio file saved to this type of system may end up several times larger to meet the threshold.
The Facilis Shared File System doesn't require large block sizes to achieve the best performance, and therefore works well with smaller files. "One of the reasons we chose Facilis was because we knew it interacts well with Pro Tools. Since adopting them, the Facilis servers have become a reliable backbone to day-to-day operations here," said Silviu.
"All six studios are now running in parallel connected to the Facilis HUB server. We store both media and Pro Tools sessions on the system. We've had no further complaints from the editors and most important we're no longer seeing system freezes. That was one of the main changes we had hoped to see with this installation. As a result our engineers now have a chance to be more productive." www.facilis.com