Deluxe OnDemand, Dailymotion and Phoenix took on the flexible, resilient,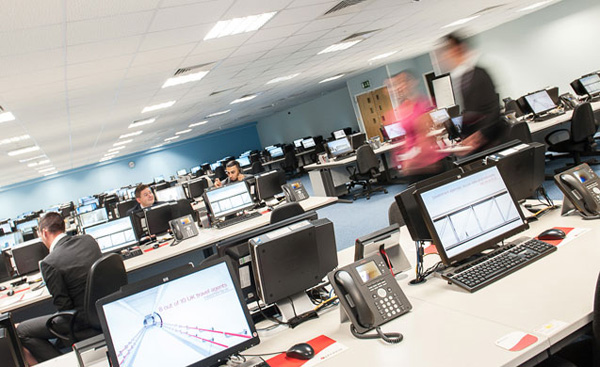 hardware-independent Scality RING storage system to store and stream
data and video for customers.
---
Enterprises Adopt Scality RING Software Defined Scale-out Storage
Deluxe OnDemandcontent-supply systems,Dailymotiononline video site andPhoenixcloud and managed IT services have recently purchased new or expanded deployments of the Scality RING software-defined storage. The RING is designed to create scale-out storage systems for data generated by both file-based and object-based applications on the same system. It is a distributed systemdeployed on standard servers, with a minimum cluster of six storage servers that can be scaled-out to large systems of thousands of very high capacity servers.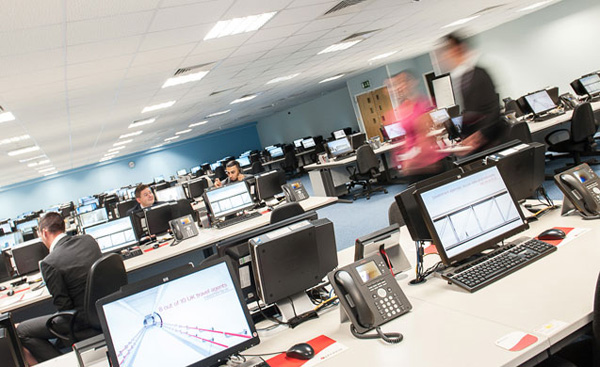 RING Architecture
The RING's architecture distributes data and its metadata across underlying nodes to avoid the bottlenecks associated with centralised metadata databases. In order to support file-based and object-based data in one scalable system, the RING has avirtual file system layeron top of an internal distributed database system. It also supports an AWS S3-compatible REST connector and a fast native REST API.
The RING software ishardware-agnostic, requiring no kernel modifications. It can be hosted on different distributions of Linux, and on proprietary operating system builds. The underlying physical storage cluster can be made up of servers of any form factor and density, ranging from servers with a few up to dozens of hard disk drives, HDDs, as well as flash drives, SSDs.
Regardingnetwork elements,1GbE/10GbE interfaces are acceptable for both the external connector interfaces and the internal RING interconnect fabric. This means the RING can be optimized either for capacity, or performance, or a mix of both. In any case, the RING software abstracts the underlying physical servers and hard disk drives, and can use lower-latency SSD storage to maintain metadata and improve overall performance. Similar flexibility also extends to mixed platforms when scaling out.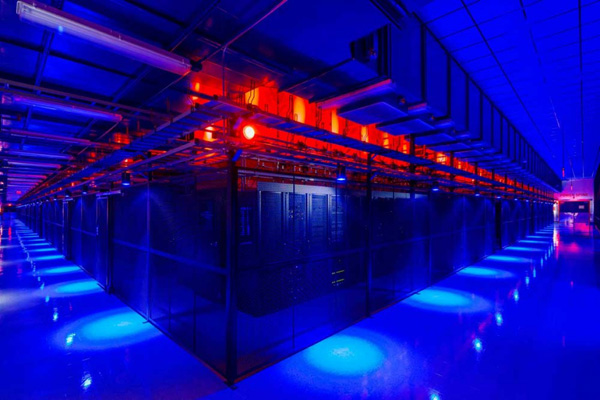 The RING is managed and monitored through a graphical web portal called the RING Supervisor, through a scripting interface and monitoring/alerting from the Linux SNMP console. In this way, the RING becomes self-managing and autonomous. The RING hasno single points of failure, and requires no downtime during upgrades, scaling, maintenance or system operations, with self-healing capabilities.
To match performance to increasing capacity, the RING can alsoindependently scale-outits access nodes, or connectors. Its line-rate and throughput performance scales linearly from 1GBps in a single interface to unlimited interfaces, without changing the software.
Deluxe OnDemand Streaming
Deluxe OnDemandbuilds video workflow management and turnkey content-supply systems to multichannel video programming distributors, retailers and programmers for VOD, TV everywhere, OTT and electronic sell-through applications. Deluxe chose the Scality RING because of its performance, reliability and cost. "We currently house over 80,000 titles, spanning new releases, feature films and television, each in multiple bit rates," saidAllan Lamkin, CTO and SVP of Deluxe OnDemand.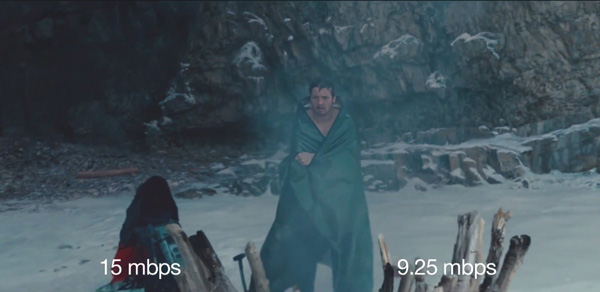 Adaptive bitrate streaming at Deluxe OnDemand.

"Current architectures do not support streaming and the dynamic kind of packaging we need to meet demands to deliver tens of thousands of titles, to hundreds of different customer devices, at an affordable cost. Scality supplies the performance plus the ability to scale to tens of petabytes, without locking us in to a particular storage appliance. By running our origin server with the Scality RING, we expect to save millions of dollars."
The RING's scale-out file system interfaces makes integration into existing servers simpler, and extends throughput performance enough to ingest – in Deluxe OnDemand's case - above 10 TB of content a day, with continued linear scaling.
Reliability – Erasure Coding
The RING's approach todisk failureis erasure coding, chosen for its data resilience and efficiency. Scality says the process can protect massive video files with an overhead as low as 29 per cent. Consequently, with the RING, Deluxe can now ingest new titles with file system interfaces, and then stream the same content through parallel HTTP REST interfaces, preventing the need to store on the content delivery network.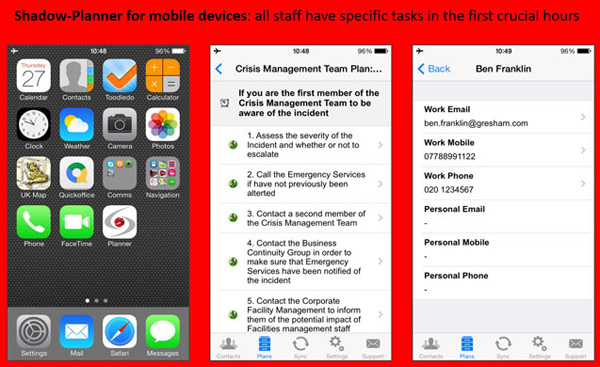 Erasure coding slices up data, expands and encodes it with redundant data pieces, and stores it across a set of different locations. Should data become corrupted during disk storage processing, erasure coding reconstructs it using information about the data that is stored elsewhere in the array. A key concept behind erasure codes is oversampling, creating descriptions of the sliced data so that the slices can be checked for accuracy and recovered if one is lost.
Erasure codes can reduce the time and overhead of reconstruction in, for example, traditional RAID - although they can be more CPU-intensive, in turn increasing latency. The technique is also useful for large quantities of data and systems that have to tolerate failures, including object stores and archival storage. Therefore a common use isobject-based cloud storage.
Dailymotion & Phoenix – Store, Stream, Recover
Scality RING's software architecture works on any Linux-based x86 platform, and supports mixed deployments.Dailymotionis the world's second largest online video site with over 300 million unique visitors and three billion streams monthly. Favouring its hardware independence and reliability, Dailymotion initially selected the Scality RING in June 2014 to store and stream its 40 million video titles. About a year later, the deployment was doubled to 17 petabytes.

Pierre-Yves Kerembellec, Head of System and Network Architecture for Dailymotion said, "Storage is critical because our environment grows by 5 petabytes or more per year." The original deployment consisted of HP SL4540 servers with 4TB drives, chosen for their density. The upgrade, a multi-rack, mixed hardware expansion consisted of HP servers with 6TB drives, was carried out without any downtime.
Scality's erasure coding can efficiently tolerate multiple, entire chassis or disk drive failures without impacting data access. The RING can maintain availability, self-heal disks rapidly and span multiple sites as a single protected environment. Cloud and managed IT services providerPhoenixalso chose the RING for reliability and hardware independence. It operates 28 sites across the UK and has over 3,600 customers, serving 300,000 end users across all sectors. These include storage customers that use Phoenix to store and recover data, and for data compliance, and disaster recovery, so reliability is critical. Phoenix wanted to use multiple form factors of HP servers, initially and as the environment grew. As pure software, the RING could support this.
Transition Support
Since introducing the RING in 2010, Scality has made upgrades to the platform for service providers, cloud service providers, media & entertainment, global enterprises and governments that are transitioning to software-defined data centres. Advances like a native scale out file system, use case oriented performance enhancements andOpenStack integration have led to new partnerships, customer acquisitions and expanded deployments.
As well as supporting standard file access protocols like the distributedNetwork File Systemprotocol NFS andCommon Internet File SystemCIFS, its data copy facilityGeoSyncsupports synchronous and asynchronous block-level and file-level replication across datacentres. This way, files have the same level of data protection as object-based data. Scality also added the OpenStack Swift object storage interface and block storage access to the RING software.
Scality has now made avaialble an online,self-service limited trialof the Scality RING, allowing anyone to test the RING online, to store and access data using file and object interfaces, and to simulate resiliency to disk or server failures.www.scality.com