Three studios talk about adopting new StorNext SAN shared storage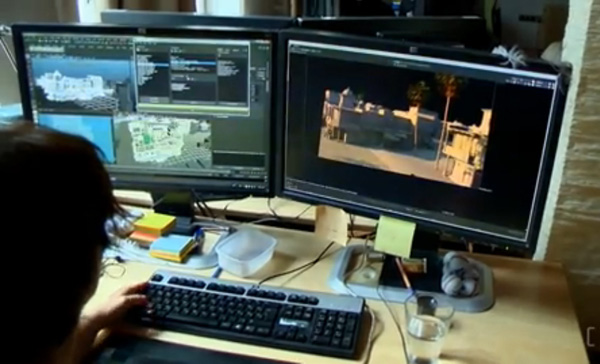 systems, customized for post and broadcast facilities through the
Autodesk Quantum partnership.
---
Autodesk Customises SAN Systems for Post and Broadcast
Autodesk's partnership with scale-out storage specialist Quantum has been developed for post-production studios and broadcasters that use Autodesk software in a shared, team-working environment. Autodesk's Media & Entertainment Professional Services group is able to configure and customise storage hardware and 3D software systems to match customers's requirements, and uses theQuantum StorNext SANas the shared storage component.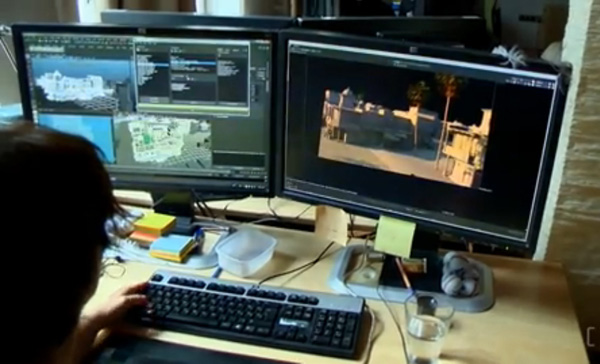 TheAutodesk Quantum partnershiptakes advantage of the streaming file system integrated into StorNext, which automates the classification of data and moves content across online storage, extended online storage and tape archive in order to balance accessibility and cost. Automation is based on requirements that suit the way the customer uses its content, determined through a system design and implementation phase.
The systems useDot Hillstorage hardware that has been specifically designed to support clients using Quantum StorNext file systems. It combinesDot Hill AssuredSANstorage controllers, SSD and conventional hard disk drives. This results in one storage tier based on SSD drives for I/O and throughput needed for the StorNext metadata volume, plus a second tier based on rotating drives for high capacity.
Scalable expansion
Alt.VFXpost facility first launched in Brisbane four years ago and later opened a Sydney office. The dispersed expansion called for changes to its storage infrastructure.


"We have 15 people in Sydney usingAutodesk Flame Premium,threeFlame Assist workstations, Smoke, editingand other VFX systems," saidColin Renshaw, VFX Supervisor. "The team was using a small SAN and originally we favoured duplicating the Brisbane configuration in Sydney. But mainly we needed the potential to grow, and when we talked to Autodesk they brought in Quantum to discuss requirements.
"While they focussed on value for money, what set Autodesk apart was having local support and readily available spare parts. Because we don't really know how big our Sydney office is going to be, we needed a system scalable enough to handle potentially double the number of people. As a result, through Autodesk we took on a system with higher specs and much more headroom than what we are using now.
"They tailored the complete infrastructure by taking into account our existing system and repurposing it by backing up to our existing, slower SAN. It can accommodate multipleuncompressed 4K streamsand we are confident it can support a large number of workstations at once and a high level of data throughput when required."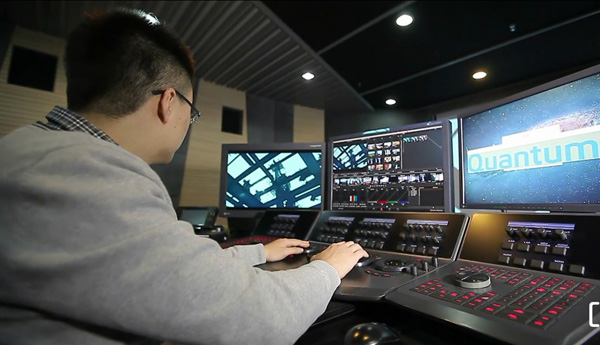 Flame Island
Flame artistEugene Richards, owner ofThe Refineryfinishing and post company in Melbourne, also finds that one of the difficulties of running a small business is managing growth. In four years, the studio has grown from a singleAutodesk Smokeoperation to twoFlame Premiumsystems supported by two multi-purpose workstations runningFlame AssistandResolve.

"Our initial workstation had very little storage and we had to do a lot of time consuming media management and archiving to external drives," said Eugene. "After completing a TVC, any last minute revisions were hard to manage. Specific drives would have to be identified and located, and the files moved again. Because the workflow was so inefficient, it often required me to work extremely long hours."
He also chose to buy an Autodesk SAN system to support his company's expansion. "The Flame was becoming a bit of an island so I began talking to others and exploring potential storage set-ups. We had a Smoke on Mac licence, plus a Flame Assist to handle the overflow, and therefore we wanted a storage system to link it all together, but with the flexibility to both work on any project in any room, or all work together on larger projects that need a faster turnaround," he said.

"A factor that made Quantum's StoreNext SAN through Autodesk a better option for me is the fact that we don't have an IT engineer and needed a fully supported system should something go wrong. The Flame subscriptions meant we have experienced Autodesk Technical Support. It is unusual to have this level of support from a vendor and it influenced our final decision."
Eugene then convinced his partners to invest in the SAN. "A SAN is a sizeable purchase for a small business budget. However it's fast becoming evident how much it could change our business - it has a completely transparent workflow, speeds up everything on our backend and allows us to increase our output according to our artists' strengths, not limit it to suit the storage hardware. Now we can take on more jobs that we might have previously turned away because we had already reached full capacity."
Faster Broadcasting
The promos department inNine Network Australia's Sydney office team is also using Smoke and Flame. The facility was running ageing hardware and experiencing slow file transfers, and therefore began discussing upgrades with Autodesk. Media solutions managerDerrick Meyersaid, "We were looking for a more collaborative workflow and centralised storage for the Smoke and Flame systems we had then. The software had been supplied with locally attached fibre storage, so the idea of Autodesk storage attracted us. We consulted with them first to see what options were available for their Quantum StoreNext SAN, which could be built up to suit film and television operations.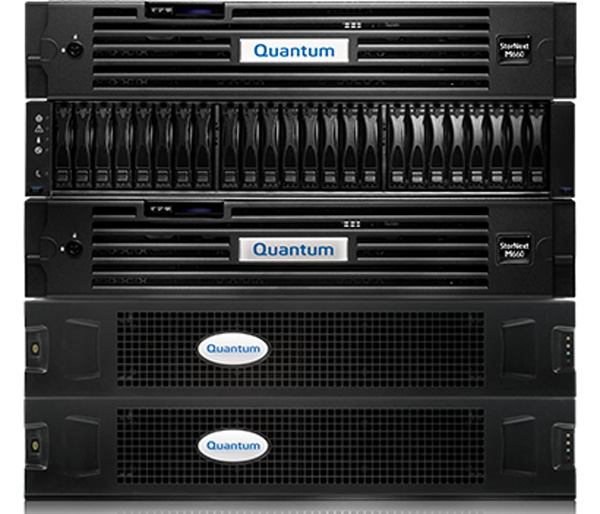 "Our biggest concern was speed. We also wanted to make sure our Smoke artists would be unable to tell the difference between working on the local storage at each work station, and working through StorNext's fibre attached SAN. This was our concern with any of the other vendors' systems we looked at. We had confidence with the Autodesk configured StoreNext SAN because it was their supported system and was going to have the performance of a stand-alone SAN."
Derrick now oversees 9 Technology's workflow, comprising twoAutodesk Flame Premiumseats and twoFlame Assist on Macsystems, which all work from the new 40TB SAN backed up to aStorageDNA LTO5archive. The upgrade and installation at the facility was painless, according to Derrick, and he said the Flame team appreciates the speed of the new infrastructure and likes the way it supports collaborative workflows and project sharing.
The centralised nature of the system is another significant change because it helps them avoid the risks of storing different versions of files in unidentified locations. "It runs pretty much hands-off with few problems. Also, in the past we might have had as many as four days of downtime, but we have now regained a degree of reliability and have fewer frustrated users," he said. www.autodesk.com