R&S SpycerNode Tunes Up New World Symphony to 4K-UHD Storage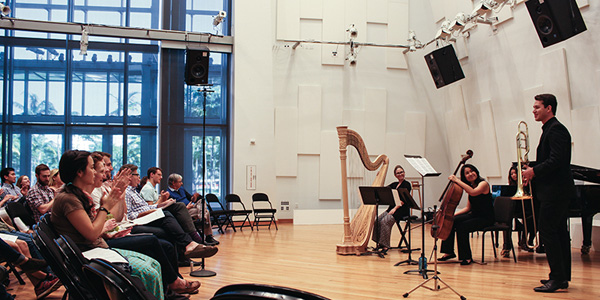 The New World Symphony (NWS), an educational institution devoted to training orchestra and ensemble musicians, has undertaken a nearly $8.5 million upgrade to transition its video production, distribution and presentation systems to 4K-UHD. NWS designed the project on a single-cable 12G infrastructure as the upgrade's backbone.
The hardware includes a suite of 12G equipment from FOR-A, based on a single-link 12G switcher and supported by a large FOR-A 12G router, production servers and terminal gear. For storage, NWS purchased a Rohde & Schwarz SpycerNode storage system, installing a 1.4 Petabyte R&S SpycerNode to record and archive 4K-UHD feeds, switched and cut into programs, plus the separate ISO camera shots of orchestral performances. As a service, the system also stores the productions of clients that rent NWS' facility.
"We started looking around the one Petabyte range, and actually found that a lot of storage systems were available," said Dan Slentz, NWS chief video engineer. "But some of these listed functionality that hadn't been tested yet in customers' environments. When we assessed our alternatives, Rohde & Schwarz had the most robust, tested system available."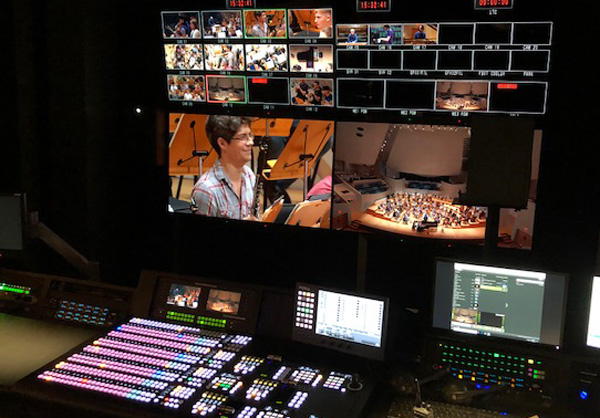 FOR-A single-link 12G switcher
Workflow Integration
The R&S SpycerNode uses the IBM Spectrum Scale High-Performance Computing (HPC) file system for workflow integration, in which all storage tiers are presented under a single namespace. Regardless of the pool data is stored in, it is always accessible via the same URL. Data can be moved between the highest performance and highest capacity storage according to lifecycle management preferences set up by the user.
Similarly, IBM Spectrum Scale HPC RAID software used in SpycerNode for redundancy is based on erasure coding, which substantially shortens the rebuild time needed after a system failure, compared to using a conventional RAID system.
The R&S SpycerNode is deployed in New World Symphony's IT server room. The unit takes up less than half of a 72-inch-high rack, which later can be populated with up to about 5 PB as future needs require. The entire system is scalable and can be adapted to capacity and bandwidth demands as they change during operation. Several R&S SpycerNode devices with different configurations – different disk types, disk counts and capacities – can be combined.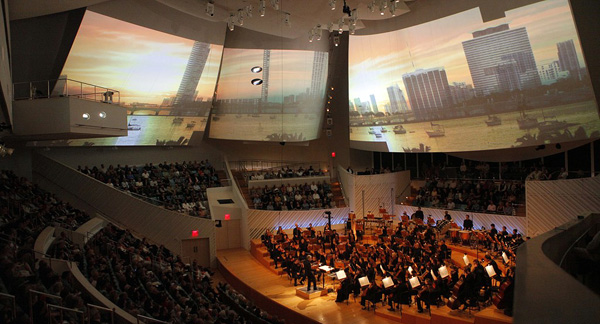 Asset Management
Integrated with SpycerNode is R&S SpycerPAM, production asset management software that supports collaboration. It adds search and viewing capabilities to workflows and helps to reduce duplication on the node and alleviate the need for many repetitive maintenance tasks. SpycerPAM also has tools to manage incoming footage, control access, delete and purge dailies and set up an archival workflow.
NWS transports signals in ProRes 4444 format via the FOR-A 12G SDI cables. Its new production setup has 30 of the 12G SDI camera drops, 22 4K-UHD cameras including units from Hitachi, Panasonic and Io Industries, FOR-A 12G production switcher, 144 x 144 routing switcher and a new Ravenna-based audio-over-IP network. www.rohde-schwarz.com