Facilis Terrablock is now in use at Ka-Boom production and post in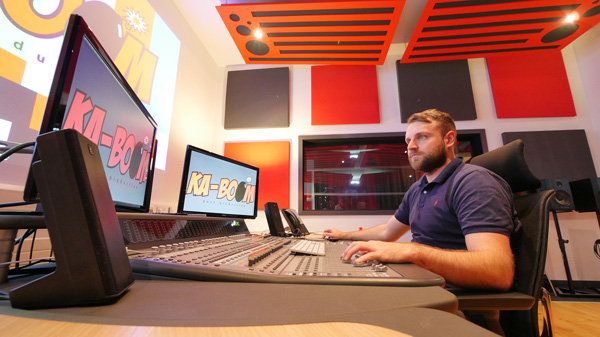 Belfast, and CBN religious TV network, as scalable shared storage
within two different, continuously changing workflows.
---
Facilis TerraBlock Adapts to Broadcast, Production & Post at Ka-Boom and CBN
Facilis Terrablock is now in use at Ka-Boom production and post in Belfast, and CBN religious TV network, as scalable shared storage within two different, continuously changing workflows. At Ka-Book the volume is rapidly expanding and to meet their deadlines, all teams need to be able to collaborate and access projects simultaneously. At CBN, they have updated an animated series to 3D and need to need to produce and master shows in several formats for international distributors.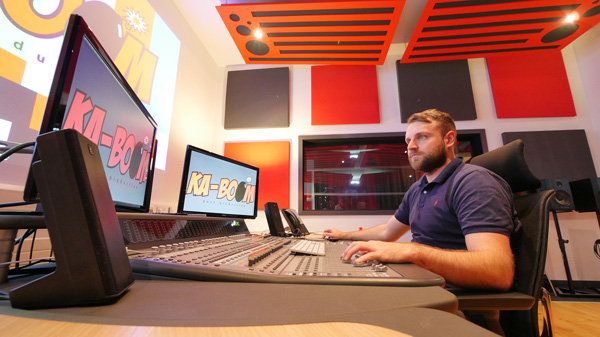 Ka-Boom Production & Post, Belfast
Ka-boom, TV and film production and post facility in Belfast, has integrated a48TB Facilis TerraBlock24Dshared storage system as part of significant changes to working practices at the studio, which has been growing substantially over the last two years. Ka-boom's managing directorZach Willissaid, "We adopted shared storage to help us create an environment that would support growth," he said. "On an engineering level, we have installed TerraBlock to connect all of our suites as a single system so that the creative staff - the company's most important resource - can work collaboratively, as one team."
As a part of its expansion, Ka-boom has recently taken on a second building and now runs four edit suites. Zach has plans to install two more suites at the new building as well. "Our business model is currently very dynamic. We invested in a system like TerraBlock because it will continue to be able to support expanding operations," he said.
The system was supplied by Facilis' representative in Dublin,Tyrell CCT, which has been working with Ka-boom since it opened five years ago. Ka-boom now runs a fullAvid DS, Avid MC 8, Symphony, Final CutandPro Tools 5.1dubbing theatre, all centrally connected via 10Gb to its Facilis TerraBlock system. Working on a combination of local and international productions, the facility also operates Northern Ireland's largest ADR stage and, alongside post production, runs a full production service with a team of experienced production staff.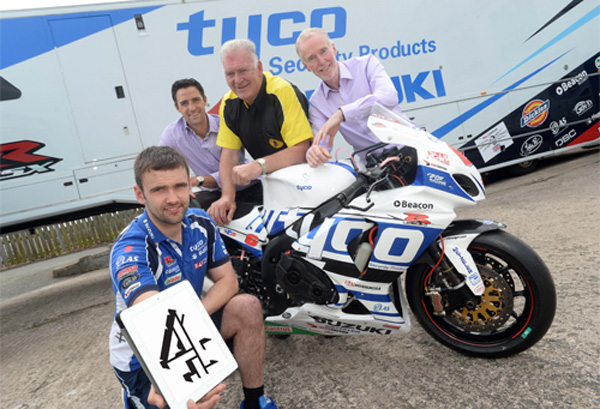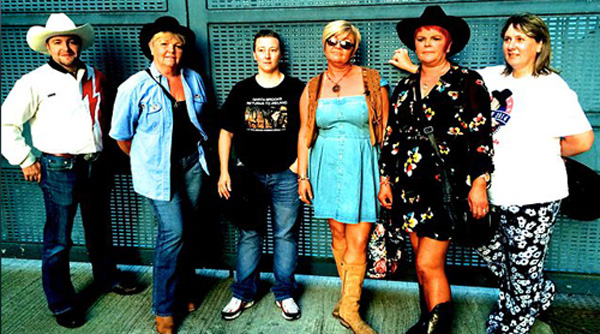 Flexibility and Integration
In Ka-boom's early days, storage was maintained on standard local drives with no network storage. As the need arose to support multiple edit suites, the requirement for some form of shared storage architecture became evident. "At the time, we performed a paper-based comparison of the available shared storage systems. It boiled down to a choice between Avid's ISIS and the Facilis TerraBlock," Zach said.
"We chose TerraBlock due to its more competitive price but also because it had more of the functions we were looking for. For example, its level of flexibility means that it can use fibre or 10GB Ethernet connectivity equally well. It doesn't restrict us to one sort of system or one type of software. It works well with our Avid suites and at the same time integrates with graphics packages such as Adobe Premier and Photoshop.
"Most important is the fact that TerraBlock supports collaboration, which makes a difference for us as we begin attracting more clients," he explained. "Under this system, we have broken down the silos that exist within a traditional facility architecture. Sound, editing, graphics – all parts of our team work together on the same projects, at the same time. It's a much more efficient way of working."
Christian Broadcasting Network
The Christian Broadcasting Network, CBN, is using a 96TB TerraBlock shared storage system to manage varied content for global distribution in multiple languages. Founded in 1961, CBN is a television network and production company focused on Christian-oriented programming, and has expanded its content and services over the years until it now reaches thousands of people worldwide everyday.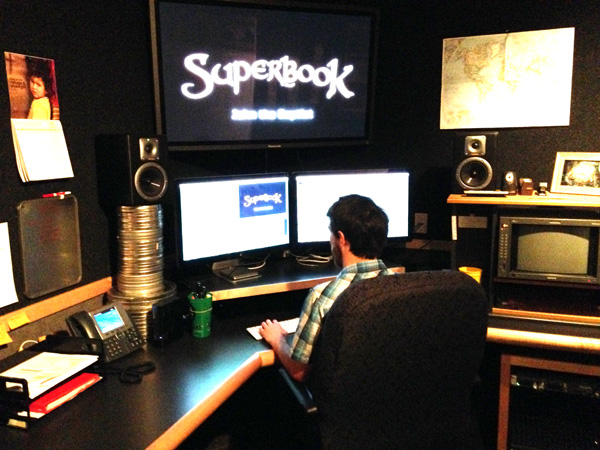 Michael Traufferis senior video editor at CBN's international department, which prepares varied types of content for global distribution in multiple languages. "Last year we broadcast programming to 147 countries in 41 languages, from Mandarin to Turkish, Spanish and Welsh," he said.
One of CBN's most popular, longest-running productions is theSuperbook series, which brings Bible stories to life through anime-style animation. By now, the series has been broadcast in more than 100 countries, translated into about 40 languages and viewed by more than 500 million people. Today a new, updated Superbook series, created in a 3D animation style that suits modern viewers to, is currently in production at CBN's Virginia facility.
"As the Superbook team produces each episode, they hand the finished product over to my group. We re-dub the programs, or have them dubbed in the native country, and then build the final international masters here. We customize the shows per language, per distributor," said Michael.
3D animation generates very large files, and Superbook is just one of many CBN productions. To reliably and efficiently handle the data volumes required for customization and master generation, the network needs stable shared storage and uses a96TB Facilis TerraBlocksystem, for which Michael takes the role of primary administrator. "At the outset, we chose the TerraBlock because, among other reasons, we could purchase a higher level of both performance and storage for our dollar, compared to other systems," he said.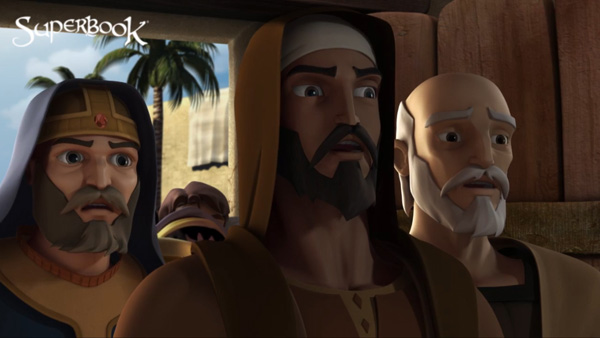 Eighty Workstations
"But apart from cost, flexibility and stability were major considerations. We haveMac and Windowsusers all accessing the samevolumessimultaneously, and all are connected through the TerraBlock Manager. We are all talking over Ethernet and never have to deal with file permission problems because both Mac and Windows users can read and write simultaneously to any and all volumes.
TerraBlock is a very stable platform in this regard. In other words, everyone is working and so everyone is happy. The system is tough and is also not a huge challenge in terms of administration. I am not an IT expert, yet I'm able to help maintain a production system that has to meet broadcast deadlines."
Currently, about 80 workstations running Adobe Premiere and Apple's Final Cut Pro 7, now being phased out, connect to the TerraBlock system. A Mac Pro connects viaFibre channeland serves as a nearline storage server, carrying out two major functions. First, it hosts aTelestream Episodeencoding system. Second, they useStorageDNA's DNA Syncmedia synchronization engine to clone certain TerraBlock volumes to a backup RAID pool. From there, they can be restored in case of accidental deletion.
CBN masters its primary domestic programming inXDCAM HD, which is the house format. Michael said, "This format is what all of our I/O systems and servers at CBN are configured for. But our group here in the international department uses multiple formats. For instance, Superbook masters atProRes 4444, and the group can stream multiple versions over Ethernet to multiple suites. We've used ProRes LT too, but we don't do a lot of uncompressed video, mainly because of the concern for storage space." http://facilis.com