EditShare Upgrades Shared High Resolution Workflows at P2 Content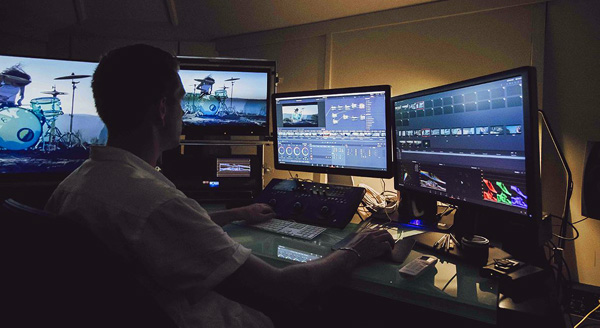 Josh McEvoy is senior art director, designer and partner at P2 Content brand marketing and commercial agency in Sydney. The team works on advertising and brand campaigns for local organisations, starting from concept development and script writing to production and post. As the agency expanded to ten workstations and the minimum project resolution rose to 4K, the performance of their 40TB Smalltree NAS shared storage system began to fall.
"We had worked off a central server for video and design work for five years using the NAS," Josh said. "When we bought it, we had been working on separate workstations and passing projects around manually, which wasted time, and the Smalltree server had been a revelation. But eventually it started to show its age and slow down. The ten workstations running from it were lagging.
Slowing Down
"The slow-down was especially noticeable when working in 4K, and at 8K it was unworkable. Seeing the writing on the wall for our old server, we asked Olivier Jean at systems integrator Digistor about faster, more modern alternatives, and he recommended an EditShare XStream EFS system."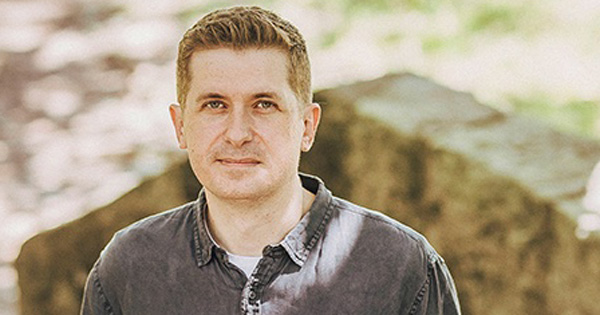 Josh McEvoy, Senior Art Director, P2
P2 required a storage system with enough performance to run their ten workstations using 4K ProRes, placing a priority on their five edit suites. The five workstations used for design also needed to be moved from a 1GB to a 10GB connection due to the larger video file sizes the company now deals with. Performance and connectivity are challenges for any facility buying storage, but P2 had other concerns as well.
"Security and permissions were important for us because we need granular control over users, what they have access to and how much speed they can utilise. Also, coming from a server with 35TB of usable space, which our needs had outgrown, we needed to account for the future when larger formats and higher resolutions will be in use. We were constantly having to keep on top of archiving and more than once came close to running out of space when footage from a large shoot came in.
Asset Management and Archive
"So, management was another reason an EditShare system interested us. For example, backups are integrated into the server's media asset management software called Flow, so that the team can automate backing up as required, a process that the previous workflow had only allowed us to do manually." Archiware P5 Archive software is installed on the server as part of the Flow suite, which is useful when production storage fills up faster than expected but the files still need to be kept for reference, re-use, monetisation and compliance.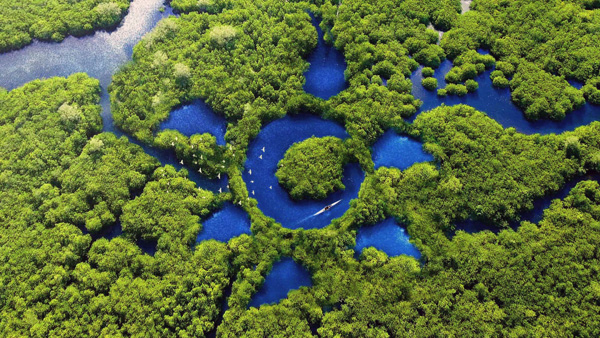 Archiware marks the files in Flow as archived and allows them to be called back when needed. Meanwhile, production storage is easier to manage because only ongoing production files remain online. When used as data migration automation, P5 Archive moves files from production storage to long-term disk, tape or cloud storage, supporting various storage strategies.
Speeding Up
Digistor specified an XStream EFS 300 node with 128TB capacity and multiple 8TB drives. Now with the new system in place, the greater bandwidth means the ten production workstations can operate without lag while working on large video formats. Producers, who often access the project files from laptops over a slower network connection, have also noticed a measurable jump in speed.
"Using the EditShare interface, we update security as we go," said Josh. "We can give people access to specific folders or files as needed and make them read-only – or whatever we require. While freelancers are coming and going, we can add and remove users and only give each one access to what they need to work with."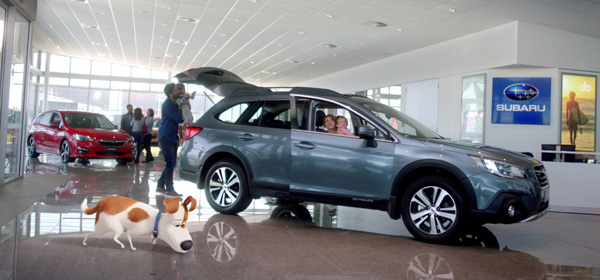 With over 100TB of usable space in the new EFS, the capacity of P2's storage almost tripled, allowing the company much more leeway for larger projects and giving them a chance to plan their archiving strategically, rather than having to maintain it from day to day. Because EditShare systems increase in capacity by connecting different chassis to create larger combined storage volumes, as P2 grows in the future they will expand on the current storage with more modules.
100TB Workflows
EditShare's functionality integrates into P2's in-house video and digital production project workflow, which they developed over several years. "For smaller jobs, our process is straightforward and runs directly off the performance of the EditShare system. Tasks for larger jobs can be split up between assistants who ingest the footage into Flow and tag it with relevant metadata. From there, producers put together a shot selection from their browsers," Josh said.
"All of that material can be imported directly into Premiere Pro by our editors who will then tighten up the edit and send files to the design team for design, VFX and finishing. All tasks are handled via the EditShare system, where any of the workstations can be replaced if they go down and the automated daily backups to external drives supply redundancy for projects."
Future Plans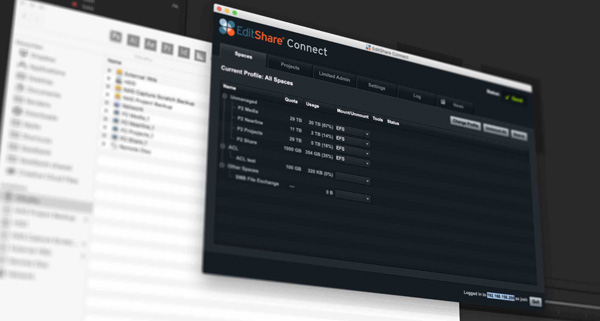 Josh commented that the system has given them the scope to prepare in advance for the future while not letting go of the techniques and workflows they have built over the years, and to augment specific workflows with new security and automation functions. Furthermore, while remote work has occasionally been necessary in the past, the company now believes that future-proofing their infrastructure, would have to include support for staff working outside the office – for example, with AirFlow, the private cloud version of Flow MAM.
A final consideration was support, both in terms of existing installations in Australia, which means parts and experienced users are available, and in terms of suppliers like Digistor to deliver more comprehensive services once they started using the new system on a bigger scale. These factors make long periods of downtime less likely. When Digistor's engineer Greg Taylor installed the system, he also supplied training and documentation so that most questions they have can be answered by referring to this information. www.editshare.com