NABThe Avid ISIS | 1000 shared storage system integrates with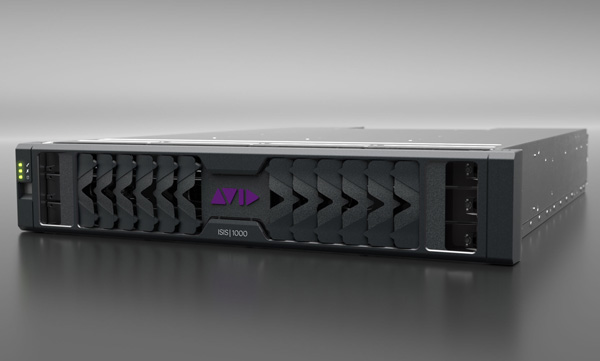 Avid Media Composer, Pro Tools, and third-party tools, supporting
teams working together on complex projects.
---
Avid ISIS | 1000 Extends ISIS Shared Storage to Smaller A/V Teams
ISIS | 1000combines real-time editorial collaboration with performance from theAvid MediaCentral Platform, and suits media workflows for independent professionals, smaller audio and video production facilities, houses of worship, government, corporations and educational media organizations. The Avid ISIS file management system protects data and is flexible and scalable. Starting at20TB, ISIS | 1000 can be expanded to80TBdelivering 36 to 144 streams of50Mbit/secmedia.


As a component of the Avid MediaCentral Platform, ISIS | 1000 is designed to be used with both Avid and third-party tools, including Adobe Premiere Pro CC. ISIS | 1000 also integrates with third-party asset management software and works with inexpensive network switches. When used with Avid software and hardware like Media Composer and Pro Tools, ISIS | 1000 can be incorporated into time-saving workflows for better performance and efficiency allowing up to 24 editors, assistants, loggers, and other contributors to access media at the same time.
ISIS | 1000 safeguards media in the event that one or even two drives fail. The media-aware file protection system rebuilds actual stored assets instead of the entire disk capacity, speeding up repair times.