Brown Bag Films Manages a Global Team of Animators on Pixit Media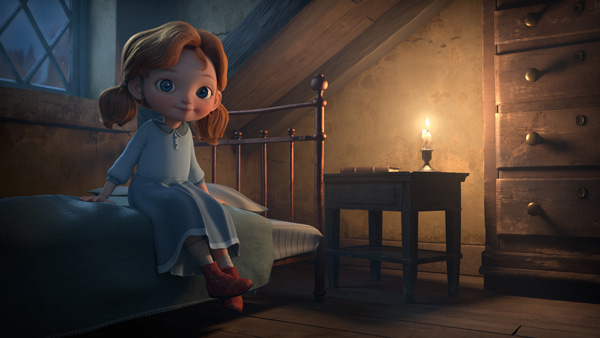 Angela's Christmas
Brown Bag Films creates top-level animation for the international children's market from studios in Dublin, Toronto, Manchester and Bali. The studio was founded in Dublin, Ireland in 1994 and its TV shows are viewed by millions of children worldwide and include 'Peter Rabbit', 'Olivia' (the pig), 'The Stinky & Dirty Show', 'Granny O'Grimm', 'Trouble in Paradise' and many others. Brown Bag Films has earned 18 Emmy Awards and two Oscar nominations, and operates its own animation, picture and audio post-production facilities in-house.
Brown Bag believes its creative success lies in the ability of its artists to share ideas and collaborate. The company has development teams in Dublin, New York and Toronto. Earlier on, artists in each location operated in silos and would share files in their own way – using email, file-share or individual Google-drives. It was difficult to manage the file transfer process, to know what to use and when to use it. Production time had to be spent waiting to receive and download video and animation files, artwork and scripts from different time-zones. If the incorrect version had been sent or transfers had failed, more time was lost, sometimes prolonging project timelines.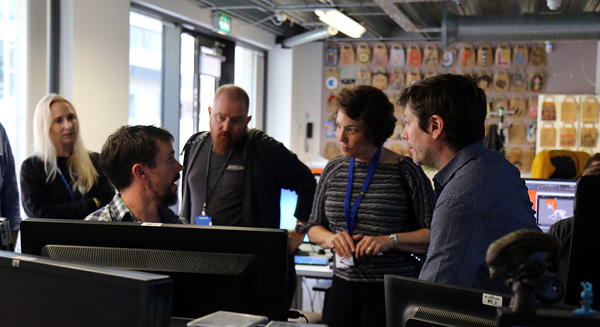 A team works with 'Angela's Christmas' director Damien O'Connor.
As the team expanded, relying on email and file-sharing was no longer practical. A cloud-native infrastructure was considered as a way to overcome these challenges, but was not financially viable for the company. Connectivity costs were high and, due to the large volumes of data that 3D animation produces, egress and ingress costs were likely rise unpredictably. John Brady, Brown Bag Film's VP of Production Technology, wanted to find a different approach that would overcome their on-premises challenges but keep options open for a cloud-native system in the future.
Storage Plus Data Management
Brown Bag has deployed customised PixStor storage from Pixit Media with data manager software Ngenea that their development teams use to share assets, without delays or special processes, and to collaborate between sites directly. Files are accessed across locations at any time, with minimal infrastructure investment and only a slight impact on bandwidth.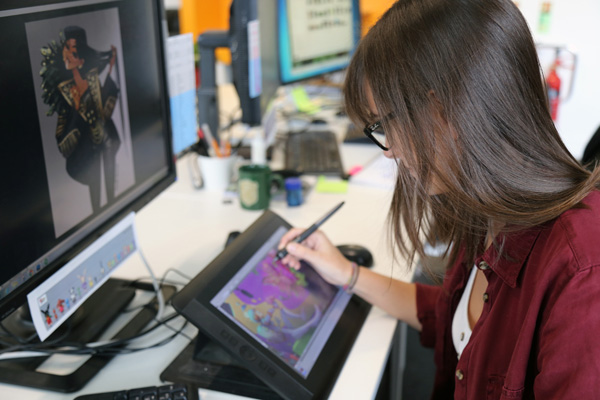 Senior Storyboard Revisionist Irene Martini
Users are able to search, access and work directly on files in desktop applications regardless of where the files are stored in the organisation. From sites around the world, the artists have a unified view of data and can reach and use files under a global namespace, without specialist training.
The PixStor storage platform is software-defined and agnostic so that it integrates with commodity hardware, including Brown Bag's legacy systems, user applications and in-house pipeline tools. It currently manages petabytes of data and billions of files with sustainable performance.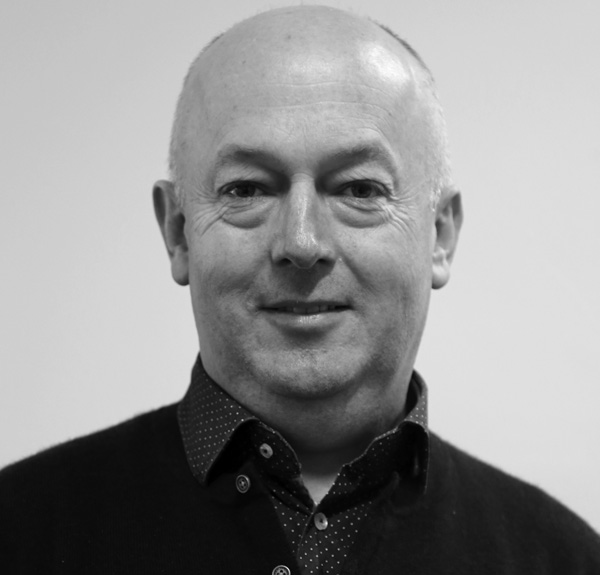 John Brady, Brown Bag Film's VP of Production Technology
Dynamic and Intelligent
Ngenea software places a dynamic data management layer over the PixStor filesystem and toolset – across on-premise devices, at multiple locations and out into the cloud. It pre-migrates files intelligently into the global namespace, by automatically caching frequently-accessed data onto primary storage from remote and local resources to speed up performance. Files become available in any location to browse or download as projects demand.
John said, "As well as allowing visibility and control, Ngenea monitors our sharing servers and keeps everyone in the chain up to date." Designated working areas are established in the PixStor environment. When data is uploaded, Ngenea automatically updates the filesystem of each remote location to reflect the new content and path, without having to download any data until it is specifically needed, which keeps egress costs and delays to a minimum.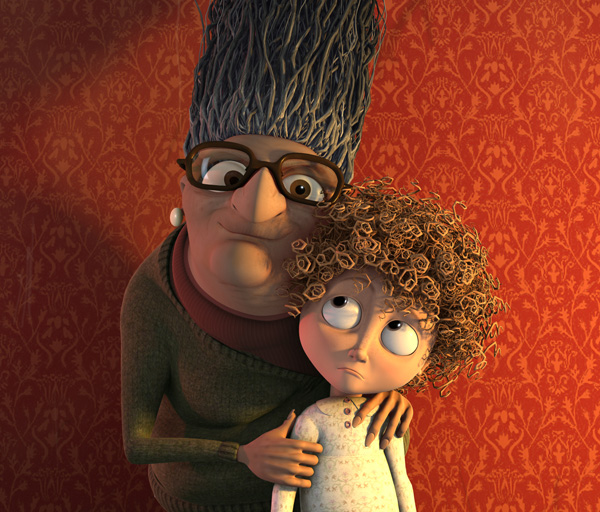 Granny O'Grimm and Annie
In the Next Room or Across the Globe
A particular advantage of a unified platform is that it responds to the needs of current projects as well as managing years of historical material, and meanwhile the artists do not need to think about the complexity of the underlying workflow. Wherever the users are sitting – artists in Dublin, writers in New York and designers in Toronto – it feels as if they are interacting in the next room, rather than across the globe.
The difference compared to their earlier system has impacted the teams in several ways, mainly through their working culture – artists do not need to spend as much time coordinating assets instead of creating them, for instance, which in turn improves productivity, communication and adherence to schedules.
Supporting its strategy to operate as a global company, Brown Bag and Pixit Media have solved various inter-site file-sharing challenges and is now working on distribution and data-heavy production pipelines. "It was important to work with a vendor who could adapt to what we needed and would form a collaborative relationship with us," said John. "Our end goal is a completely shared production environment with Shotgun integration in which teams across three continents – including a CG studio we acquired recently in Bali – can work together directly."
Using PixStor with Ngenea means Brown Bag has the flexibility of a hybrid architecture that allows them to extend workflows into the cloud with on-premise resources and, eventually, consider a cloud-native future. www.pixitmedia.com