Cirque Du Soleil in Canada continuously captures video of its performers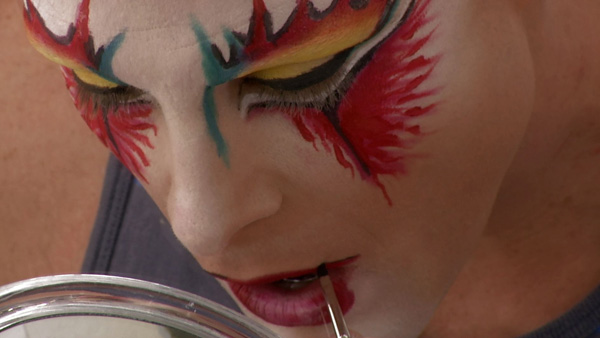 and crews in action. To archive and make the footage accessible to projects,
they employ CatDV MAM systems.
---
Cirque Du Soleil Engages Agile CatDV Asset Management
Cirque Du Soleil, based in Canada, combines circus-style performances with dramatic stories, appearing before audiences around the world. They are now one of the world's largest theatrical producers worldwide and have won numerous awards. The company's multi-media department manages a library of assets and historic materials, which their media producers and production teams can access as they develop new shows. The marketing team also uses this media as part of their internal and outbound corporate communications.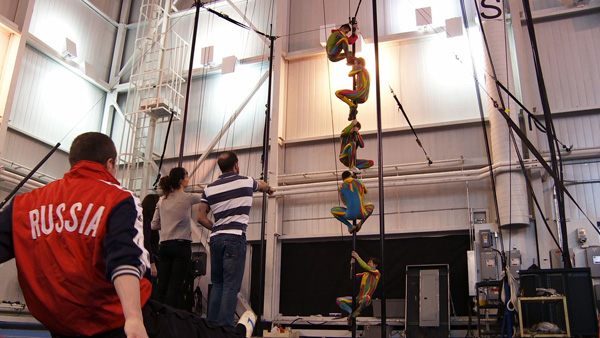 Continuous Video Capture
"Every day we shoot, ingest, log and tag a lot of creative, historic and business material that may originate in Montreal, from our shows at various locations and also from our partners around the world," saidMichaël Roy, team leader of multi-media services at Cirque Du Soleil. "Since the footage comes from diverse sources, it arrives in many different camera formats, with H.264 and ProRes 422 as our primary formats. We need to have a streamlined system to track, manage, archive and repurpose these assets for a variety of creative and corporate projects, and use CatDV media asset management systems CatDV for this."
Around 1,500 people are employed at Cirque Du Soleil's Montreal headquarters, and the shows themselves employ around 4,000 people from over 40 countries. The headquarters houses a large number of studio and rehearsal spaces, one of which is large enough to hold a complete touring show, plus over 70 meeting rooms. Around half of these areas are equipped with Panasonic or Sony cameras and other AV equipment, for artists and their choreographic coaches to record and review progress on new performances, and to capture full dress rehearsals.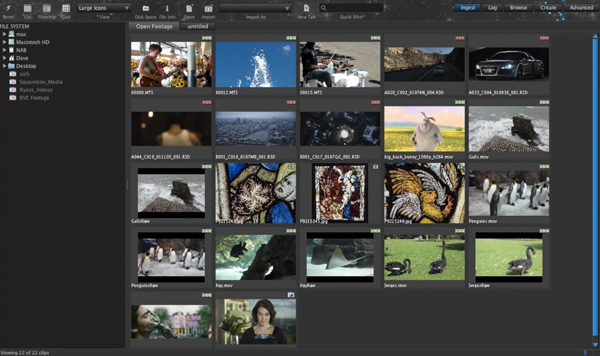 The creation of costumes, accessories and sets in the workshops at Cirque Du Soleil is continually documented on video. Interviews with performing artists, heads of department, executives and the company founder and president, Guy Laliberté, are recorded for internal communications, and are made available for outside sources such as local and international news agencies.
Cirque Du Soleil constantly seeks new talent and, interestingly, has a team of freelance agents around the world who record auditions on video. Added to this, every show Cirque Du Soleil produces is recorded withmulti-camera set-upsand edited in HD, and more recently 4K, before it is retired. Meanwhile POV recordings are made of each touring and resident crew every night, using consumer HD cameras.
Migrating to Tapeless
Further to this large volume of incoming footage, Cirque Du Soleil has undertaken a side project to protect various historic video materials stretching across its 30 years of operation, and recently completed the ingest, logging, tagging and archive of materials dating from 1984 to 1994.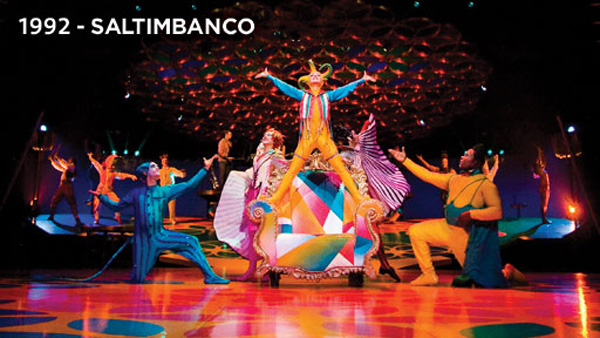 Roy said that his team's current challenge is migrating to a video-oriented MAM supporting atapeless HD workflow. Before 2009, Cirque Du Soleil operated a small AV department devoted mainly to ensuring the operation of in-house SD production and viewing equipment. However, the remit of the department has been completely overhauled and extended to establish a completely tapeless HD production, post production, asset management and archive workflow.
"We started withFinal Cut Serverand anXsanfrom Apple, with Final Cut for editorial, plus hard-disc storage and a Quantum LTO library system for the archives," said Roy. "But in 2010, Apple dropped Final Cut Server, and the challenge was on to find an alternative MAM system. At that time we also wanted to develop further editing and management tools for in-house clients that would help them view and select materials, do small assemblies of clips, and transfer these automatically toFinal Cut Profor editorial.
"It took a while to find a media asset management system that would cover what we needed. On one hand, the options we reviewed had either not evolved with enough dedicated functionality, or on the other, they were too complicated, oriented to TV broadcast and very expensive."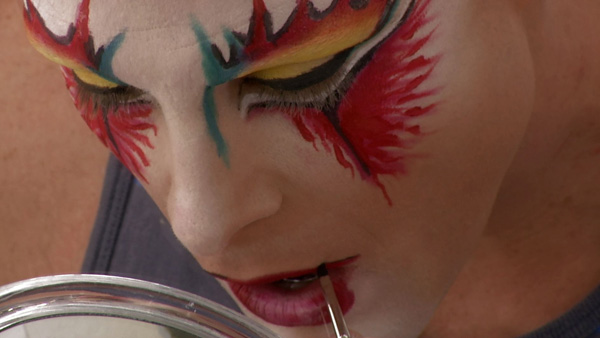 CatDV Workflow
The Cirque Du Soleil team was introduced to the CatDV MAM system at NAB 2011 and liked its integrated video management tools, with a similar GUI to Final Cut Server that was also simple to use and customize. Since the initial installation, the multi-media department has moved up to aCatDV Enterprise Server, networked to fiveCatDV Professionallicenses and tenWebClients, all running on Mac.
One of the workstations is dedicated to ingest, proxy generation, logging and tagging, although these tasks are sometimes shared across other workstations depending on the workload. A CatDV Worker Node is also used to make copies and proxies of the ingested footage, and both proxies and native footage reside on the 88TB Xsan. The team also writes scripts for the Worker Node to copy and deliver materials to archive usingArchiware PresStoreandQuantumsystems. So far, over 5,000 assets have been ingested, logged and tagged into CatDV.
From day to day, Cirque Du Soleil producers, creative directors, choreographers, marketing executives and freelance collaborators use CatDV to find and browse assets, to research old performances, plan new shows, and prepare materials for corporate communications. All footage, including the historic archive material, is tagged with labels including the show names and abbreviations, year, location, director, producers, designer, performing artists and their type of act, such as high-wire or trapeze.
Making the Most of Metadata
"By using CatDV we can develop new documentation techniques by adding and modifying metadata. Different clients can input metadata by filling in a CatDV record, and we can add keywords as required, and associate the data to that footage," Roy said.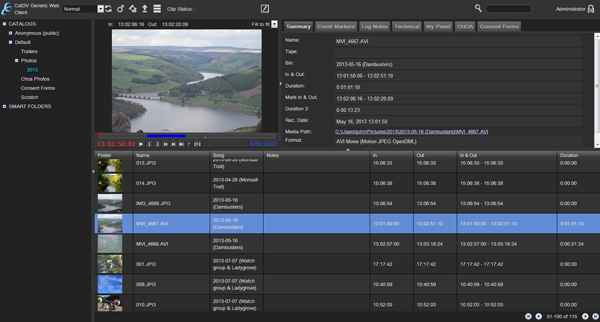 "Traditionally, to make their selections, our clients reviewed material that we would have compressed and copied for them on to tapes or DVDs with burnt-in timecodes. Editorial would then have had to match those clips manually when they came to edit. But now, we can ingest, log and tag clips quite quickly using CatDV Professional and, using the WebClient clients, can perform searches, make playlists, create mini-assemblies and export these to Final Cut, or generate an XML to start the editorial with."
For his team, these are among the best aspects of CatDV. The GUI, especially in the WebClient, is simple with only a few search fields, but they can use CatDV Professional as easily if they need to do deeper searches. From a technical point of view, because the CatDV WebClient is browser based, Roy said his technical team don't need to spend time installing CatDV on separate machines.
"Overall it's now an easier and more efficient way to work, and is saving lots of time. For example, if a producer wants to create a new act, he or she can search on 'trampoline' and CatDV will provide all footage that contains trampoline performances or performers. Or a costume designer planning new wardrobes can find and review earlier shows, look at the costumes and research what changes need to be made," he said.
"Most people are not especially good with IT and need simple tools, which CatDV gives them. We can see that the recent CatDV version 11 is even more visually accessible. The hover and scrub capability and the workflow tab to ingest, browse and advance through clips are great ways to see and work with the media." www.squarebox.com