Accusys ExaSAN is launching one of the first shareable Thunderbolt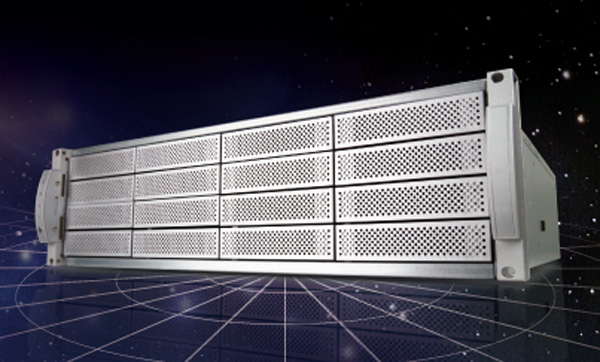 storage systems, A16T2-Share, at NAB 2015, designed as high performance
shared storage for content creation.
---
Accusys ExaSAN to Introduce Shareable Thunderbolt Storage Array
AtNAB show 2015, Accusys storage is exhibiting their shareable Thunderbolt storage,A16T2-Share, a product designed to overcome the limitations of existing Thunderbolt direct attached storage.
The A16T2-Share is a 16-bay rackmount storage array with four Thunderbolt host ports allowing four Thunderbolt computers to share the content distributed across 16 hard drives with a total capacity of 128TB, and may be further expanded to up to 512 TB with an extra JBOD system. Users can configure A16T2-Share as a Storage Area Network storage pool when integrated with SAN software, or partition the storage array into several storage volumes and take advantage of the Thunderbolt ports as direct attached storage with very high capacity.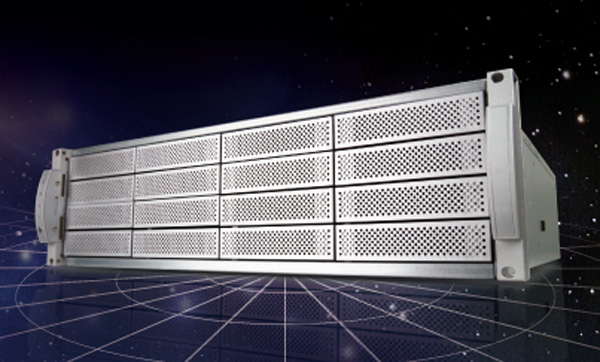 A storage area network is a key structure, generally chosen for content creation and video post-production as a more effective, high speed, collaborative workflow. While current direct attached Thunderbolt storage products have been effective at providing a high speed connection to storage, the limitation lies within workgroup editing and productivity. Accusys has employed PCIe SAN design and high performance transmission, and created the all-in-one A16T2-Share network, which takes the original peer to peer Thunderbolt interface and transforms it into a more flexible Thunderbolt storage network suitable for media and entertainment budgets and workflows.
In short, this approach puts the high performance of Thunderbolt 2.0, without protocol conversion latency, and the reliability derived from an independent hardware RAID system, into one shared system. It also avoids the high cost of Thunderbolt networking over Fibre Channel SAN or 10 Gigabit Ethernet. In particular A16T2-Share was designed to preserve the full performance of Thunderbolt 2.0 with in a shared storage environment, and Accusys expects it to be especially useful in the 4K video market. www.accusys.com.tw