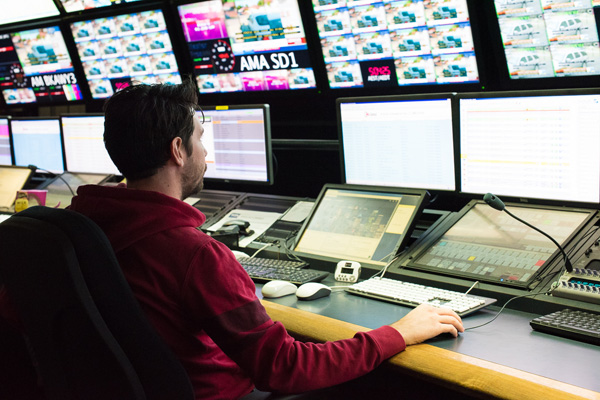 MediaHub Australia has opened new options for low cost archive storage with the launch of their ArkHub service. The system is optimised for enterprise cloud environments and has the same features of public cloud deep archive vendors – but without unpredictable ingress, egress and retrieval costs. It is reliable, highly scalable and simple to use.
MediaHub CEO Alan Sweeney said, "MediaHub developed ArkHub as a low-cost storage service supplying durable, flexible storage for data backup and archive. The pricing model is simple, and because MediaHub is essentially a broadcast services supplier, we have focussed on building security and reliability into the ArkHub workflows. Broadcasters routinely deal in large, high density, high volume, complex files that need to be transferred quickly and efficiently – 24 hours a day. That environment is the foundation of ArkHub's core development and service."
ArkHub pricing allows clients to store their data by paying a monthly storage cost, with no further ingress or egress charges, no early deletion or embargo fees and no costs linked to storage regions. Capacities range from 50TB to multiple exabytes. Clients can upload a single file or perform a bulk upload at a fixed price – per gigabyte per month. No charges are levied on top of this rate.
Customised and Agnostic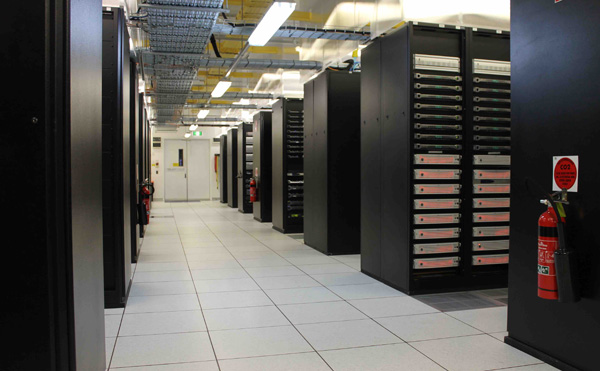 This model means that ArkHub does not limit clients to storing their data specifically as an archive, a major point of difference. Alan said, "For some time MediaHub has received requests from clients for an archive system that makes it possible to re-use their content without the unexpected, substantial egress and ingress costs associated with existing deep archive services.
"Most enterprise-level clients do not want to invest in their own private-island, small scale backup systems and prefer to outsource these capabilities, ideally as a secure service they can use for a second or third backup storage system. This approach mitigates issues with a single supplier for backup."
MediaHub has built ArkHub on third-party hardware, software and services chosen to make the system straightforward, agnostic to storage, data and file type and compatible with most applications. The hardware platform comes from HPE, including HPE Apollo 4000 servers which are built for backup and archive of large quantities of unstructured data, using Scality storage management software.
The goal is 100% availability, making ArkHub suitable for broadcast, finance, education, post production, VFX and medical environments. The system maintains concurrent redundancy of data across three geographically dispersed sites within Australia – if one of these should fail or become unavailable, access to files remains unaffected.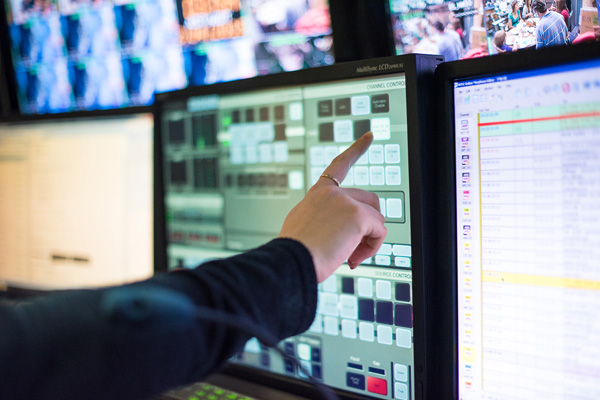 ArkHub Connectivity
MediaHub separates customers into two types, enterprise and non-enterprise, who connect to ArkHub in slightly different ways. Users connect to ArkHub either via the public internet using ArkHub WebConnect, a secure, encrypted web access portal, or via ArkHub DirectConnect, which uses MediaHub hosted connectors.
The ArkHub WebConnect global file transfer service is very simple and based on software from CatonNET, a company specialising in video transmission over open IP networks. Its software, called Cydex, uses protocols optimised for high speed throughput over existing networks and has a simple user interface. WebConnect is now part of HPE's S3 object storage through an integration by MediaHub's IT services provider, RedFig Group.

ArkHub DirectConnect is different because enterprise level clients generally need to set up connections to existing datacentres. In this case, MediaHub makes use of its own connectivity layer called FibreHub, which is what allows them to avoid charging ingress or egress fees for enterprise clients.
FibreHub is comprised of two high-speed, diverse, self-healing ring paths. Their diversity protects clients' data and refers to the fact that the data travels in two different directions on equipment from two different vendors, although clients only need to work through one portal. FibreHub serves all of the major broadcasters, as well as datacentres such as NEXTDC, Global Switch, Equinix and Telstra Oxford Falls, making it an efficient launch pad for ArkHub.
Workflow Integration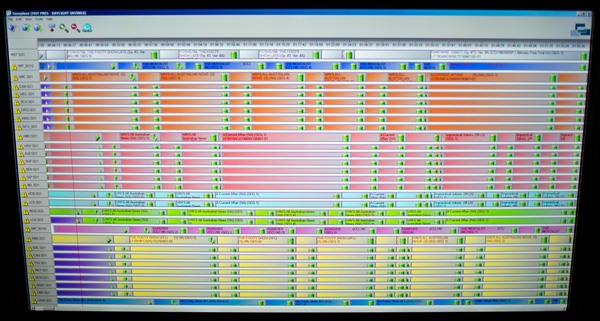 Further efforts to make ArkHub flexible, agile and ready to integrate into client workflows include its compatibility with more than 100 Independent Software Vendors (ISV) and over 50 backup and archive products such as Veeam, Commvault, Veritas, Net Back Up, Cohesity and Ruberik. Clients have a built-in control layer that allows self-management of content at all times.
"We built ArkHub with an emphasis on simplicity to encourage people to use their data, not archive it and then feel forced to forget about it," Alan said. "While the critical security measures are still in place, like password protection and encryption of all files and transfers, affordable, simple access to files is also critical and what makes the system competitive." www.mediahubaustralia.com.au