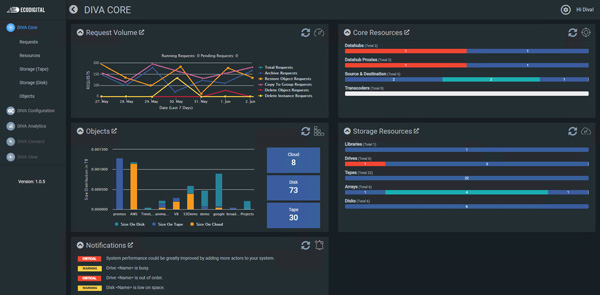 Telestream has redeveloped and launched Telestream DIVA, an updated version of the long standing DIVA software suite for digital asset management. DIVA Content Storage Management has changed hands several times over the last several years. Oracle acquired the DIVA Content Storage Management software when it acquired Front Porch Digital, the original developer of the platform, in 2014. Oracle then sold its Digital Media Solutions business, including DIVA, to EcoDigital digital archiving systems in 2019.
Actually, EcoDigital had only been formed earlier in 2019 to acquire what was left of Front Porch Digital, which was mainly the DIVA suite, from Oracle. The resulting EcoDigital business launched later in 2019 and then was bought by Telestream in October 2020.
The updates and changes now made to Telestream DIVA include a new simplified REST API, full integration of the DIVA Command application into DIVA Core, more flexible options for cloud uploads and storage management, and extended migration services and restore capabilities.
Geoff Tognetti, SVP at Telestream, said, "Based on the software suite's robust features and performance, these updates mean that DIVA can be used for asset management across both on-premises and cloud storage, supporting many of the media processing applications currently in use. With the ability to work with assets in a hybrid environment, customers can use whatever storage is the most cost-effective for their assets. Features like Partial File Restore and Storage Plan Manager make it possible to efficiently move those assets when needed."
Simplified REST API
Telestream DIVA Core's new REST API includes core control, monitoring, configuration and analytics endpoints. The API language is modelled after S3 and uses standard commands such as get, put, list, copy, delete, move and so on for easier integration. Now with access to more than 50 configuration endpoints, users have options to configure every resource in Telestream DIVA. Twenty core control endpoints support numerous new control requests to refine content and storage management.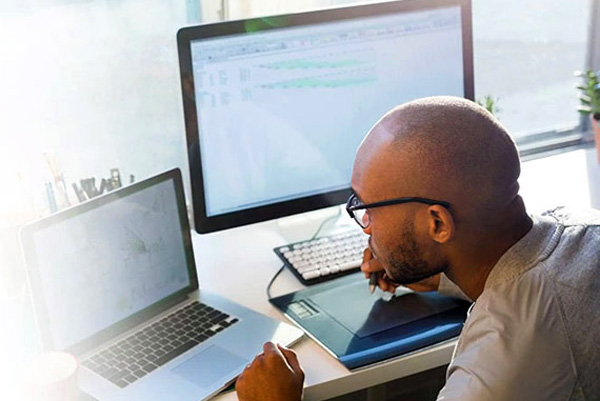 Monitoring options are likewise extended in Telestream DIVA, which supports more than 40 resource and request endpoints for monitoring services. The software features analytics endpoints for reporting on nearly 50 unique events generated by the Telestream DIVA analytics engine.
The REST API now also includes support for license import and export for developers to activate or deactivate the API on different machines. Because DIVA Command is now integrated into Telestream DIVA Core and hosted on the Telestream DIVA Core REST API Gateway, installation and configuration are now simpler.
Asset Migration and Movement
New support for multithreading – handling multiple transfer requests at once – and multipart – uploading a single object's data as a set of contiguous parts – for S3 and related storage protocols, including Microsoft Azure, improves transfer speeds for certain types of files. Users also have the option of using media priority to control cloud instance selection.
Migration services now allow users to restrict the number of simultaneous requests across all jobs. Also, a new 'restore tier' option enables users to apply the restore tier to the source in the transfer when restoring to a source/destination.
Telestream DIVA is available globally now – further product information and pricing are still found at EcoDigital. www.telestream.net