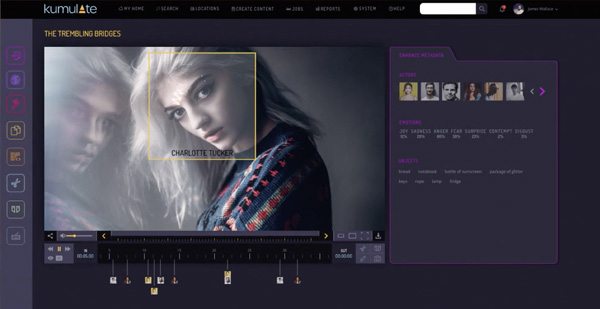 Facial recognition
Masstech Kumulate video storage management has been upgraded with a new database and architectural structure. Changes have been made to its REST API that improve communication between Kumulate modules, the Kumulate core platform and 3rd party services, resulting in better workflows.
The containerised structure and microservices architecture of Kumulate v2 are also expected to make the system more scalable on-demand, to suit particular cloud or hybrid environments and content processing requirements.
Kumulate has a modular design. Starting with the core storage management functionality, users can add modules at their own pace, adapting as required to new revenue streams. The Workflow Orchestrator module now has a redesigned interface with new drag-and-drop templates for creating workflows faster, including dedicated migration templates used to move video assets and archives to new cloud environments.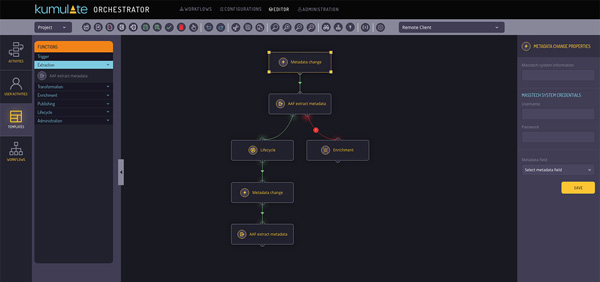 Workflow Orchestrator module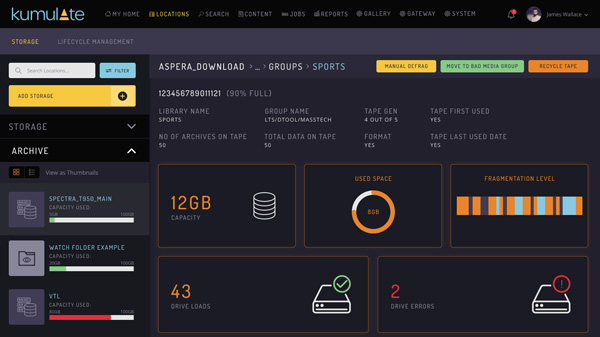 Lifecycle Management
For reporting and planning, modules for analytics and modelling have been added. Kumulate Gateway and Gallery modules have been released recently to improve automation and monetisation opportunities.
Beyond storage and media management, Kumulate now supports hashing for cloud transfers, which secures content as it moves across storage tiers. To give it wider integration into workflows and greater flexibility, Kumulate now supports transcode formats such as OpenEXR, and has closer integration with Avid MediaCentral and Adobe software.
Masstech has also deepened the integration between Kumulate and AI and Machine Learning systems from cloud providers such as AWS and Azure, which can be used to integrate cognitive services including speech-to-text and facial recognition into workflows.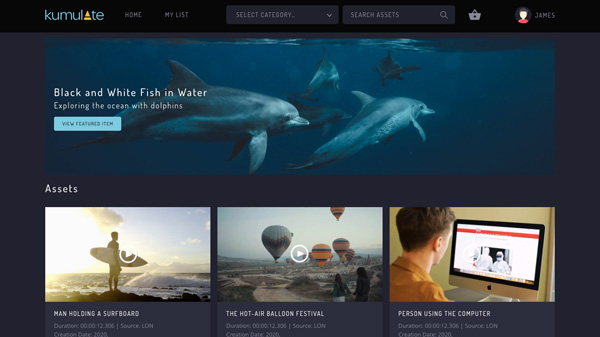 Gallery module for monetsation
In terms of design, the system has a new interface, with drag-and-drop and other ease-of-use functionality for platform configuration and storage location control.
Masstech has changed its pricing models as well, so that organisations can control their capex and opex with more agility as requirements change. The Kumulate platform's software and services are now available via subscription and SaaS models, which means modules and services can be added or removed to adapt to new revenue streams, for example, or other demands.
The latest version of Kumulate is available now as a free upgrade to all existing users. www.masstech.com