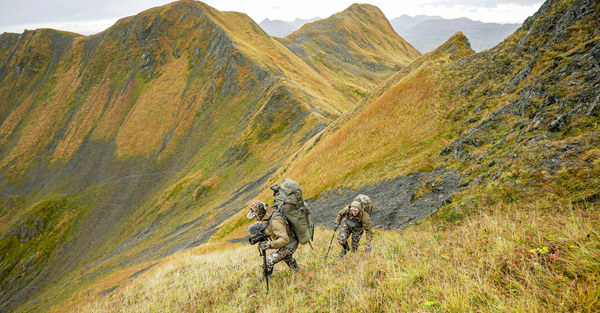 Founder and DP Cory Smith started Idarado Media to specialise in videography for outdoor sports equipment brands, ranging from camping and hunting to skiing and snowboarding. Based in Sun Valley, Idaho between the Sawtooth and Smoky mountain ranges, he and his team are well located to capture the outdoor sporting life in splendid natural surroundings.
Cory's experience comes from 15 years at performance sunglasses and goggles maker Smith Optics. "We produced a lot of video, as we do now, but our approach and goals were different. We would film throughout the season and then release and distribute a dedicated DVD," he said.
Authentic
"In the time I was there, I watched the rise of the internet, video streaming and people consuming content on their phones and computers. The change in focus happened so quickly – people were using computers for email, then watching video in an email as an attachment. Now we're watching it on YouTube or Vimeo or some other channel, and it has become ubiquitous. If there's any focus, it belongs to the viewer."
Cory founded Idarado Media after Smith Optics relocated, taking them on as a client at the same time. "A point of difference for us is that we're out in the field participating in the sports that these outdoor brands aspire to market," he said. "The look of their gear being used by real people in real environments makes a huge difference to brands.
"We're all passionate skiers and snowboarders, and enjoy camping, fishing and hunting. We are in a better position than most outfits to produce authentic video and photo content that isn't a contrived version of the activities they promote. Our location is a big part of that as well. Sun Valley Ski Resort is literally outside the window."
High Volume, High Resolution
Although the company is small with just five full-time employees, Idarado Media shoots large volumes of high-resolution footage mostly on RED cameras, which generate large REDCODE RAW files. All material needs to be ingested and edited back at the office.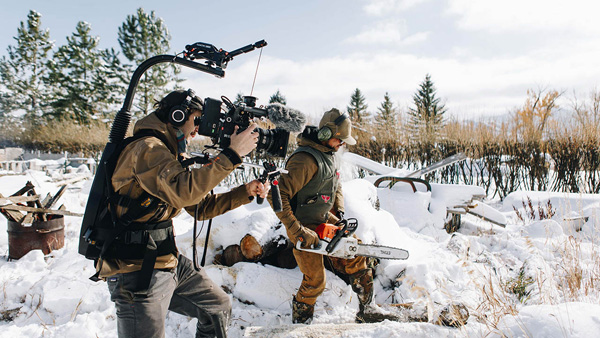 "We're shooting at a minimum of 4K and often times, we'll shoot in 8K. We may have two or three cameras on a shoot, filling cards as quickly as we put them in," said Cory. "The real challenge for us – and I think for almost everybody in this space – is what do you do with all of that raw footage once you come back to the office with it? As we're not a major LA production company, it isn't feasible to buy multimillion-dollar server racks to accommodate all the footage we're shooting."
In the past, the answer had been to put the footage on small 1 to 2TB remote drives and work directly off of those. From there, they would plug each drive into the machine belonging to the next person along in the pipeline for them to work on, and so on down to the finishing and deliverables stages. The team quickly realised that in order to maintain a working library of footage for multiple clients, they needed a centralised system that would allow them to access footage at any given time, from any one of their terminals.
They tried a couple of server-type products but they weren't efficient or fast enough, and would frequently crash because they relied on the local network, which couldn't properly stream at full resolution. Once they made the jump to 8K with the REDCODE RAW files, the servers slowed down even more, especially with multiple users.
Centralisation and Speed
Eventually, they trialled Quantum's F1000 NVMe server, which has the speed of NVMe at a lower price. "Ever since we connected it to our system, we have been flying," Cory said. "We can come back with a full RED card, which is almost a terabyte of footage, and ingest it into the F1000 in a fraction of the time it used to take."
The RED footage is ingested directly into the F1000 server and the raw files are kept in simple file structures for each project. The F-Series uses NVMe flash drives for fast reads and writes and to support parallel processing. It also supports direct access between workstations and the NVMe storage devices, to result in predictable, fast network performance.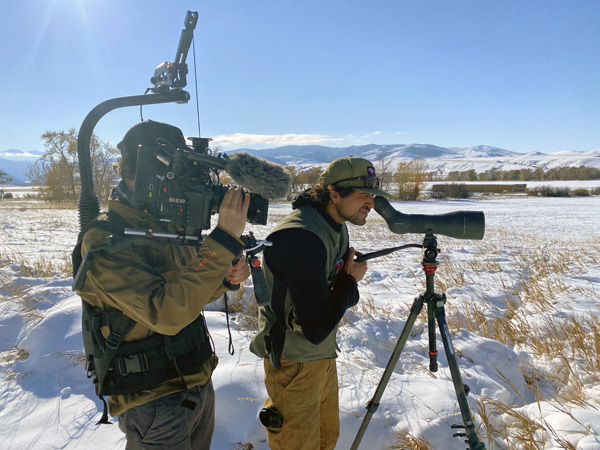 Because the F-Series NVMe servers act as part of a StorNext scale-out file storage cluster, they make use of StorNext data management, which automates the movement of files and folders between NVMe storage pools and other storage pools. This way, the system can make more efficient use of the NVMe performance for the workloads that require it, while continuing to use lower-cost storage for data when performance is less critical.
Adobe Workflows
Idarado does most of its work in Adobe Creative Cloud, including Premiere Pro and After Effects. An editor can create timelines in Premiere Pro, and as soon as he has completed the first pass, someone else can log into the same project from a different machine, make further adjustments, and send it to the client for review. Meanwhile, within the same file structure and workflow, someone can start on colour correction. From there, the project is exported directly back into the F1000, and exported to the format needed to share with the client.
"Having everything in one central location has been paramount for us as a workflow – it's something we have never had before – and combining it with the speed of Quantum's NVMe servers makes a tremendous difference," said Cory. "We can have five people working on the same folder and file structure simultaneously without interruptions or delays. Ingesting the raw footage and editing takes about half the time it used to take.
8K Multi-cam Shoot
"When they're scrubbing quickly through the footage after ingest, simply to find out what takes they can use, there are no hang-ups or pausing—you're not getting the spinning wheel of death. We work on it with a slightly reduced resolution just for workflow purposes, but if we wanted to, we could work in full resolution."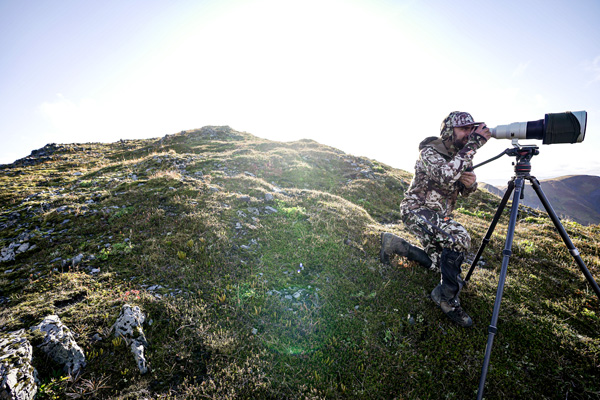 Idarado spent about one month optimising the F1000 and loading the latest firmware updates on all of its local machines before putting the new system into action. Its first production was for Giant Bicycles, shot entirely in 8K using multiple cameras, plus a drone with a Canon camera attached.
Cory said, "The F1000 uploaded the media into Premiere and populated the thumbnails almost instantly. In the past, you would have to link up all your media and wait for some time before you could see thumbnails and start scrubbing through images. The project also involved a lot of high frame rate slow-mo footage for that project, which would normally have created bottlenecks, but we could scrub it through really well."
Bulk Ingest
In another project, the F1000's performance helped Idarado increase their ingest speed by a huge margin. The team spent two weeks on a shoot in Alaska for firearms company SIG Sauer, filling quantities of capture cards that they weren't able to ingest daily. This meant finally returning to the office with five to six terabytes of footage to ingest into the F1000 before work began. Cory estimates it would have taken almost a week with their previous system, but with the F1000, it was completed in just one day.
"Those are two large projects where we used the F1000 to really trim down the whole process," he said. "We use it every day and it continues to be reliable, forming the cornerstone of our workflow.
"We already know about working in outdoor, inconvenient situations with heavy backpacks, and about skiing and capturing footage with snow blowing sideways while we shoot. That is where we thrive – we have that very rugged outdoor component, but at the same time, we have to come back to the office, process, edit and make sense of it all. That's where the F1000 really ties it all together for us." www.quantum.com