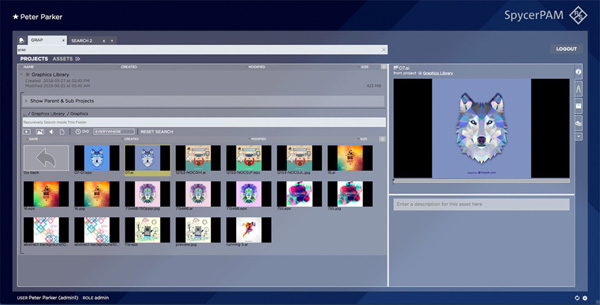 Rohde & Schwarz production asset management software, SpycerPAM
The new R&S SpycerNode SC is completely Ethernet based to suit the storage requirements of both broadcast and post production workflows. As a new stand-alone member of the SpycerNode media storage family, it is designed to support modern post production teams where performance is a higher priority than redundancy, but reliability, compact design and affordability are key requirements. It is compatible with uncompressed workflows, and applications that depend on scalability.
Based on up to date HPC systems, SpycerNode SC is capable of delivering a data rate of up to 22GB/s within a single device. Rohde & Schwarz production asset management software, SpycerPAM, can run natively on SpycerNode SC eliminating the need for separate infrastructure or further interoperation. All SpycerNode products use 100 Gb ethernet connectivity to enable both SAN and NAS operation within a single system. Ease of set-up, ease of integration and ease of maintenance were other considerations that reduce IT complexity and intervention.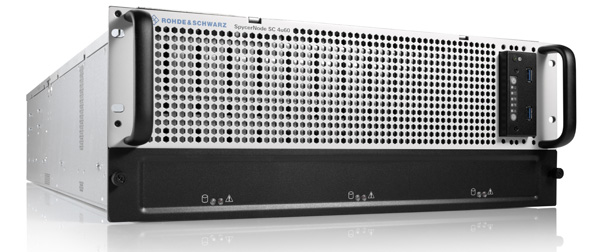 "Creative teams need to collaborate without concern for technical limitations dictating complicated workflows," said Andreas Loges, Vice President Media Technologies at Rohde & Schwarz. "The performance and redundancy features of SpycerNode SC makes sure that content creators can access assets fast and work with confidence."
SpycerNode SC can accommodate up to 60 drives configurable in sets of 30 spinning or flash. When fully equipped, the net capacity in a single unit is 800 TB spinning or 430 TB flash.
SpycerNode SC can perform as a stand-alone unit or may be configured within larger clusters of a SpycerNode system. Using Rohde & Schwarz's metro cluster system, SpycerNodeSC can be used in environments with high redundancy requirements, such as broadcast production and playout workflows. www.rohde-schwarz.com