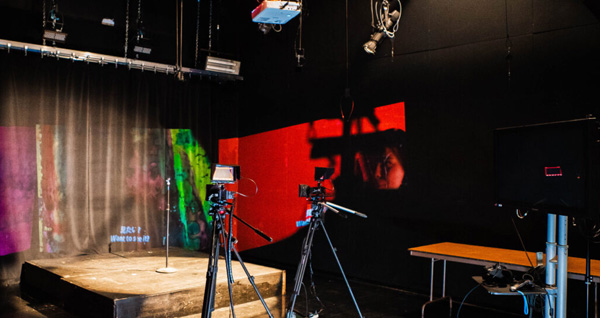 Massachusetts College of Art and Design in Boston is the oldest art school in the US, founded in 1873, and the country's only publicly funded arts college. Known as MassArt, the college combined their film and video departments in 2000 and, with continued growth, the department now has 70 to 80 students plus a number of graduate students in any given year.
Associate Director of Video in the Film/Video department, Joe Briganti, is also a video editor and producer. One of his responsibilities is recreating a real-world production and post-production environment for his students. On the school's staff since 1989, Joe has consistently aimed to keep the learning environment practical and up to date. Their first digital editing system arrived in 1995, just as non-linear editing began to rise across post studios.
He has been an early advocate of shared storage as well, and oversaw the installation of the school's first collaborative system in 2010, donated by EditShare in Boston. Before then, physical external storage devices were the main mode for data transfer. Students brought their own hard drives which frequently failed to work or wouldn't mount.
Storage at the Centre
A more significant problem that the EditShare system addressed was that students often simply didn't have enough storage. The new networked workflows that the shared and collaborative storage made possible confirmed Joe's idea that storage itself is a critical aspect of post-production, and added a new element of collaboration to student projects.
The Film and Video department at MassArt is comparable in scale to a large post-production house, with grading, editing and audio suites that all rely on levels of compute power. EditShare sits at the centre, connecting each of the systems with the others.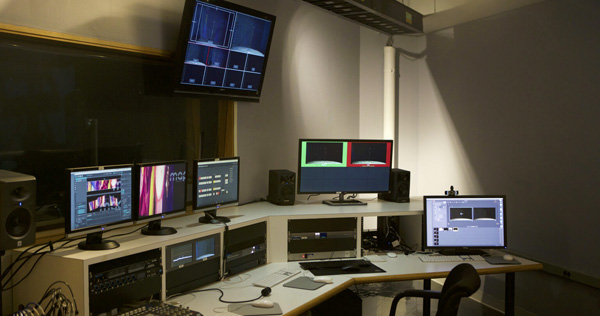 Students can use Avid Media Composer, Premiere Pro or their DAW software and fluidly share their project files. It is a practical set-up for teaching, with all the materials to hand where they're needed so that staff can focus on teaching and students can concentrate on technique and craft, rather than resources. EditShare also allows MassArt to function as both a teaching school and a post-production house, and has become an essential part of their operations.
The pandemic and the subsequent shutdown in March 2020 has meant that many students now continue their studies either in a hybrid or remote setting. At first the school used WeTransfer but it proved to be an awkward method for working with video, and necessitated finding a way for students to remotely access their video in our local EditShare drives."
Media Management
Students shooting in the college's studios on campus are able to upload to EditShare locally. From there, using FLOW media management software makes that same material available from an attached cloud capacity, allowing those students working off campus to continue editing without returning to the college. Editing and collaborating with colleagues can be done in real time over a network.
"Some of our students are shooting at very high resolutions like 4K and 6K, and definitely don't have the storage at home for that size of file, so they upload it into our EditShare server here and as soon as they do that, it's available to them from any location. FLOW and AirFLOW solve the two problems of storage and working remotely," said Joe. "This way of working isn't just for the pandemic. It's going to be our standard way of working into the future."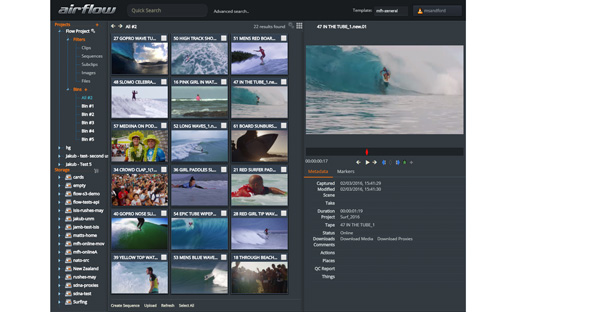 EditShare AirFLOW
The FLOW media management platform supports and manages all of an organisation's media, on premises or in the cloud or as a hybrid implementation. It indexes all files and centralises them to allow access through one UI.
Flexibility of Remote Access
AirFLOW brings the media sharing capabilities of FLOW to productions that use multiple teams working from multiple locations. Through its web-based interface, collaborators at any location can search, log, organise and play media, and also upload and download content directly to and from EditShare central storage systems.
Rough cuts and fine cuts may be viewed on any device, as no software needs to be installed. Users can browse, search and organise content within their media spaces, projects, folders and sequences. A FLOW Panel for Premiere Pro has been developed to put the AirFLOW interface and features into an integrated Premiere Pro extension window.
The pandemic has altered the curriculum. Some students will not return to full-time in class learning and may do more of their work online. Some students find it easier to access the curriculum and the project-based work from home.
Regarding EditShare's approach to cloud migration, Joe sees EditShare's range of options as an opportunity for the school and the students. EFSv virtualises an entire system in the cloud, FLOW's on and offsite media management ties productions together, and traditional local storage teaches users how shared storage works. EditShare's cloud functionality could potentially extend MassArt's courses to students anywhere in the world who are unable to travel to the classroom.
Thesis Project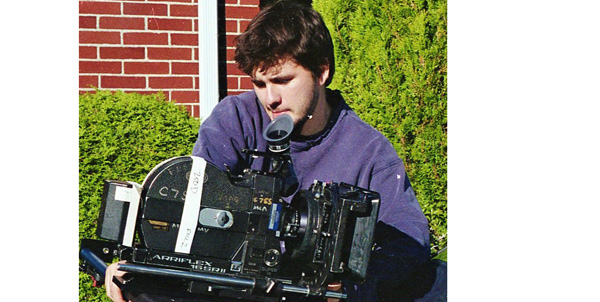 Ian Dumas with his Arriflex.
One student, Ian Dumas, used EditShare's hybrid workflow while working on his thesis project. With a strong interest in community filmmaking, Ian collaborated with friends using a wide range of equipment to create the film. A hybrid between narrative and experiential, Ian's film is a character study of a close friendship shot over several days and evenings. The narrative was shot at 6K and other material at 4K, resulting in 3 TB of content.
Without access to EditShare, Ian would have had to significantly alter his project. "When you have equipment at your disposal you should explore new ways to use it. So, with access to a Blackmagic Cinema Pocket Camera, I wanted to shoot this film in 6K. However, COVID threatened to derail my project," said Ian.
"Without access to shared storage, I couldn't even open the files on my laptop, but EditShare made it possible to approach the project the way I wanted to. I used AirFLOW to offload my high resolution media to the EFS storage at school, and FLOW to create mp4 proxies for my laptop. This meant I could start storyboarding and editing at home with the high resolution media safe at school." When Ian has completed the edit, he'll take it into a craft editor like Avid Media Composer or Premiere Pro using XML and then return to college when it is safe to grade and conform. editshare.com