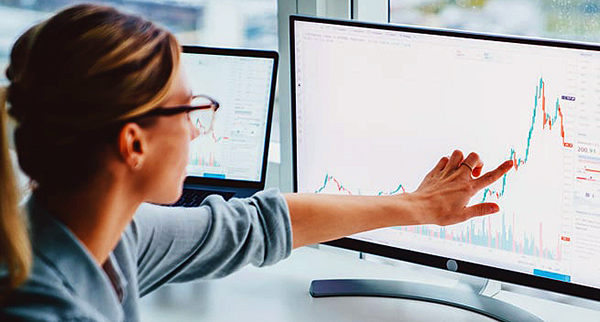 Quantum has developed a new simpler StorNext architecture and line of StorNext appliances for day-to-day management, storage and protection of video, image and business data – the Quantum H4000 Series. Its converged architecture aims to lower power and cooling costs, reduce networking complexity, and make it easier to deploy StorNext for edge processing, remote production and in the core data centre.
Quantum considers that the StorNext File System is recognised mainly for data management and high performance. The new architecture means StorNext is now easier to use for other kinds of storage system-related tasks, without having to also use a storage network. Examples of tasks tasks include improving collaboration, accelerating workflows or production pipelines, and managing unstructured data such as video from ingest through archive.
The new architecture also adds the potential to run certified applications on the same server at some point in the future – for example, running Quantum CatDV media asset management software in order to simplify media workflows, and other use cases.

The H4000 Series 2U12 model (left) supports NL-SAS HDDs suitable for sequential streaming workloads; the 2U24 model has SSD or 10K RPM HDDs, for latency-sensitive workloads.
As well as easing networking complexity and making IT administration more efficient, the system uses less space and energy. Consolidating several components onto a single 2U chassis needs less data centre rack space, which is helpful as the growth of video and other unstructured data becomes a persistent issue for organisations.
The devices are available in 12- or 24-drive models. The H4000 Series 2U24 model comes with SSD or 10K RPM HDDs, for latency-sensitive workloads, and the 2U12 model supports NL-SAS HDDs suitable for sequential streaming workloads and lower-cost storage options. All models have a dual controller hardware architecture using high-performance multi-core AMD CPUs, and support flexible storage and network connectivity options that include 100 GbE, 25 GbE and 32 Gb Fibre Channel.
StorNext 7 UX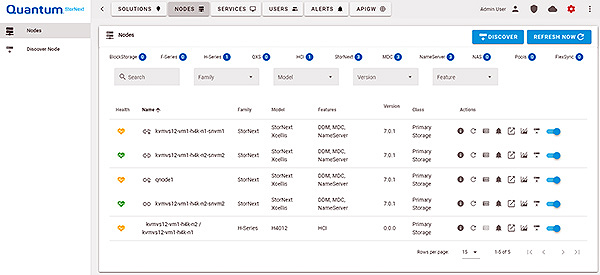 At the same time as launching the H4000 Series platform, Quantum has upgraded its StorNext software in terms of the user experience. The updates include more effective user interfaces and functionality for remote administration such as file system monitoring using web services, and cluster monitoring and management across different servers. System performance charting and graphing is available, and better alerting, log management and health monitoring capabilities for hardware components such as the server enclosures and drive health.
These changes add to Quantum's move toward ease of use and distributed multi-site management, like the Quantum Cloud-Based Analytics (CBA) software and new user interface design first introduced in StorNext 7.
The H4000 Series is available to purchase now – shipments are planned for end of May 2021. www.quantum.com