Spectra Logic StorCycle Storage Lifecycle Management software now has further support for data in cloud storage, new kinds of data protection and improvements to searching and accessibility. StorCycle software helps organisations manage data growth and understand the data life cycle, migrating it through the storage system efficiently and in a way that saves costs. Data migration can bring advantages such as reducing the use of primary storage, and setting up disaster recovery copies of data.
StorCycle 3.5's updates were made to allow tiering and protection of cloud data, increase protection against ransomware attacks, and enhance the use of metadata for searching through and accessing data, among other facilities and controls. "Organisations need visibility into their data in order to manage it over its lifetime – how much they have, where it is located, how to find it when needed and where to protect it long-term," said Jeff Braunstein, director of product management for Spectra Logic.
Migration and Protection
StorCycle scans primary onsite or cloud storage and migrates or copies files that meet policy-based criteria to a lower cost tier of storage, which may include any combination of cloud storage, object storage disk, NAS and object storage tape, and meanwhile leaves all data accessible and useable. StorCycle's new features enhance the software's ability to identify, migrate, access and preserve data throughout its lifecycle.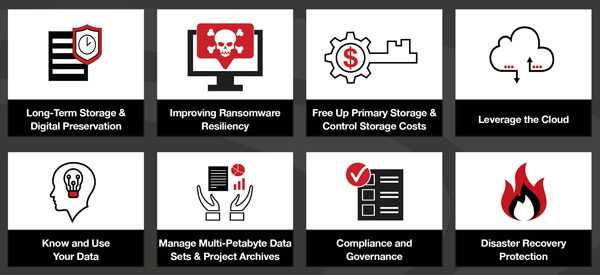 For example, a single HTML file link can now be left for an entire job or project, rather than for each migrated file, making it easier to access and restore data. With this feature, the structure remains clean and organised on the source. Also, as well as StorCycle's support for cloud storage targets, users can migrate or copy S3 cloud data to a BlackPearl object storage device.
Data encryption is available for data migrated by StorCycle. Previously, StorCycle would encrypt data with the encryption capabilities of the storage targets themselves. Now, StorCycle can also encrypt the data as it is moved or copied to a storage target, which is a simple method that protects all migrated data.
Users have more control over job execution order with a new feature that allows you to prioritise jobs in the queue. For organisations with multiple StorCycle installations on the same network, the software can now link to other instances and open a single search window to make the process of searching with metadata faster.
Customising Data Management
Instead of pre-set age ranges for data migration, StorCycle now enables users to customise the age range that triggers a migration. For instance, a user might set the policy to migrate all data that is 97 days old and older. Administrators can also regulate the amount of data returned to primary storage by setting daily restore limits for users. This keeps the amount of returned data below a certain level to maintain system interactivity and performance.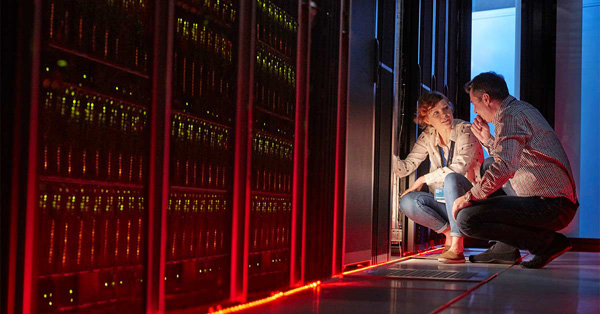 StorCycle can also use the failover capabilities, automatically offloading tasks to a standby system component, of hyperconverged Virtual Machine (VM) systems to give high availability. If one VM instance of StorCycle fails, another VM instance will be auto-restarted on a new node as support in disaster recovery situations.
"With a focus on data centre modernisation, we see organisations that need to manage growing data sets every day," said Mat Brown, president at One Technology. "Spectra's StorCycle is an elegant way for clients to deal with data issues across their entire infrastructure. Customers like StorCycle because it speeds up workflows and automates the management of their data. A further result is improved infrastructure performance and lower costs."
The company has made a free 60-day trial of StorCycle software available for IT teams seeking greater insight into their organisational data to determine storage capacity and ways to save costs. Download the trial here. spectralogic.com