Seagate and axle ai have worked together to develop new systems that safely store, intelligently manage and give users instant access to terabytes or petabytes of video content.
The collaboration centres on the new Seagate Lyve edge-to-cloud mass storage platform, a data storage architecture extending from on-premise removable media, to public and private cloud storage-as-a-service (STaaS), all purchased from one vendor. Axle ai's browser-based front end software extends across Lyve's multiple storage devices and services, so that media teams can search and manage their content remotely from anywhere.
In a report commissioned by Seagate, IDC (International Data Corporation) estimates that most of the data that organisations store is not readily searchable or available for access after its initial use, and becomes difficult to find and use for specific purposes soon after capture. Video files have become large and numerous, while capture continues at such a pace that storing the content calls for a hybrid cloud strategy.
Spanning On-Premises to Cloud
Seagate says the most immediate media should be captured on solid-state drive (SSD) and hard disk drive (HDD)-based storage devices and then transferred to a cloud infrastructure in order to allow remote access and global search. This type of strategy suits Seagate's Lyve system, which has options that span diverse media use cases with different capabilities.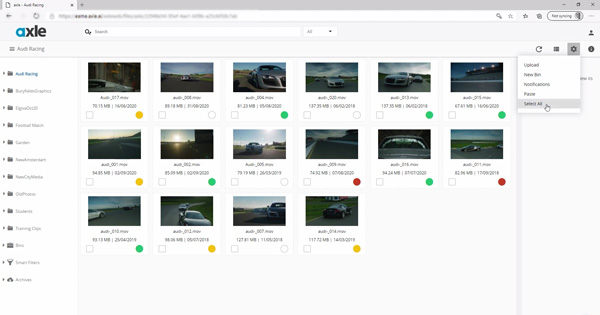 axle ai management and search
Seagate and axle ai have entered into a combined marketing agreement in which axle ai will now sell particular Seagate products and services in conjunction with axle ai's own media indexing, tagging and search software. These joint bundles include Seagate's direct attached SSD, HDD and RAID devices generally used for backup; Seagate's Lyve Mobile, a mass-capacity mobile edge storage and data transfer service that is part of the Lyve platform; and Lyve Cloud StaaS, cloud storage as a service.
Each configuration includes an instance of axle ai 2021, browser-based software for remote media searching. The software's front end supports multiple users, who can tag, catalogue and search their media files and perform a range of AI-driven tasks for automatically cataloguing and discovering specific visual and audio attributes within those files.
Intelligent Search and Management
For instance, audio tracks can be automatically transcribed and the resulting transcript made immediately searchable in the timeline. Similarly, axle ai supplies face recognition with integrated training for new faces over time. From there, the system's modular design supports plug-ins for object and logo recognition, and identification of sports highlights.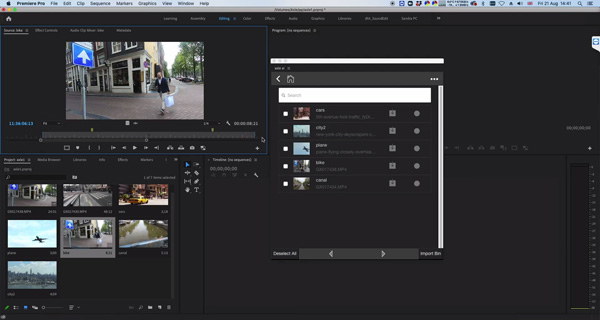 axle ai plug-in panel for Adobe Premiere Pro
Given the huge amounts of video that, for example, a team can accumulate in just a single shoot, this system aims to allow rapid search and management of the video files. The software can be used to create workflows for distributed teams to work across storage pools that would otherwise be siloed and hard to search.
The axle ai software also includes a series of plug-in panels for Adobe Creative Cloud applications, including Premiere Pro, After Effects, Photoshop, Illustrator and InDesign. Through these panels, Creative Cloud users on Mac or Windows mobile workstations can directly search, access and download media files from wherever they are located. www.axle.ai