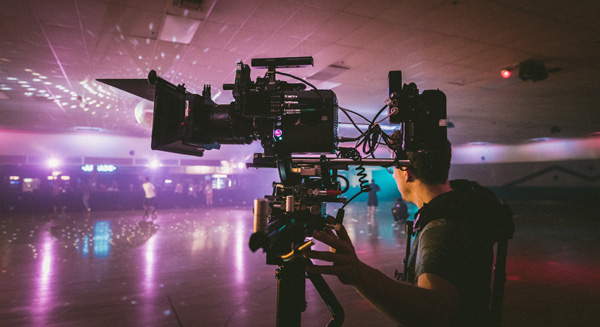 Spectra Logic and StorMagic have formed a new partnership resulting in an integrated, scalable archive repository for organisations that regularly need to manage large volumes of digital media assets, such as media & entertainment, video surveillance and digital evidence management companies. Their joint storage system combines StorMagic's unstructured data management software ARQvault, and Spectra Logic's BlackPearl NAS system and enterprise tape libraries to protect large amounts of data in multiple locations for as long as necessary.
ARQvault software manages the capture, storage and use of continuously growing volumes of unstructured data. It serves as an active intelligent repository to manage and retrieve digital assets using analytics. Instead of depending on your storage media alone or using complex management systems to handle data, ARQvault expands as data requirements increase.
Spectra BlackPearl NAS works in many different workflows as a disk application for storing mid-tier data, and integrates with most backup and archive, data protection and management software. It supports multiple drive types, including enterprise disk drives and solid-state drives, expanding up to 15.97PB in capacity, and has such reliability features as parity protection and intelligent drive rebuild.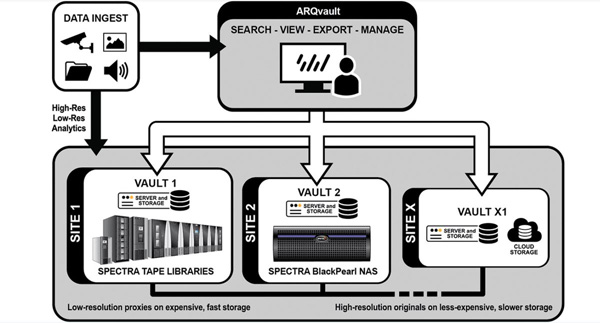 StorMagic's customer base comes largely from the video surveillance market, which is expected to record high growth over the next several years as organisations and municipalities collect and save petabytes of video footage. Applications include, for example, improving public safety, preventing crime or corruption and capturing evidence for legal purposes. Organisations also use video surveillance assets to enhance business processes and identify new opportunities.
Within the media and entertainment industry, Spectra Logic's primary market, growth in content has led organisations that generate hundreds of thousands of hours of digital video, audio and images to optimise their workflows with storage infrastructures designed for simple retrieval and long-term content repurposing.
To address these requirements, the combined storage system from StorMagic and Spectra Logic takes advantage of StorMagic ARQvault software's ability to move data automatically to Spectra BlackPearl NAS and Spectra Tape Libraries for nearline and long-term storage, and to facilitate the fast retrieval of video footage and digital assets when they are needed.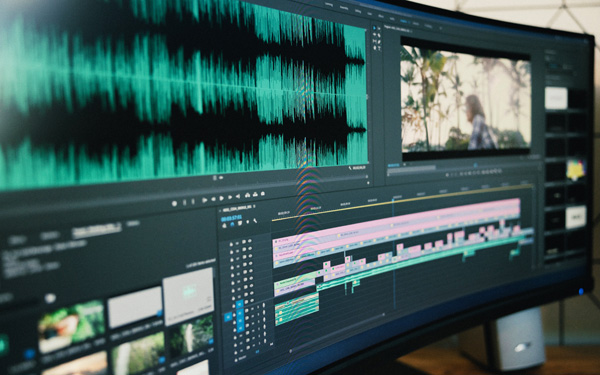 This kind of automation is important for M&E users because video editing needs high performance disk storage to run efficiently. However, disk storage is expensive and workflows demand that data be moved off disk as soon as possible. ARQvault automatically moves high-resolution video, audio and image files to BlackPlearl or tape using intelligent tiering, and replaces them by creating low resolution proxies, which stay on disk indefinitely and take up very little space.
Should the data need to be accessed and worked on again, it can be retrieved – in real time using detailed analytics – from diverse, distributed storage resources including tape, cloud or offline. The system's automated functionality includes long-term archive and central management, so that users can search, view, export, manage and archive data from the point of ingest, with options for storage and archive based on performance and cost. www.spectralogic.com