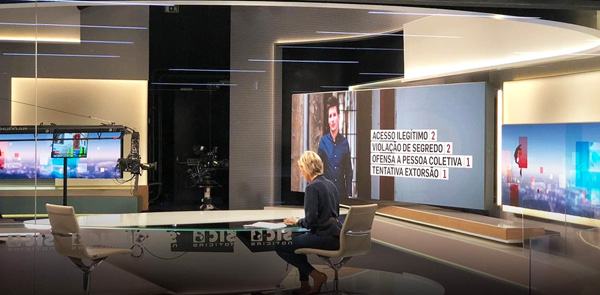 Avid MediaCentral | Sync is a secure backup system, available on subscription, that protects production environments such as television news organizations, live broadcasters and post studios on the MediaCentral platform against unexpected storage and database loss. MediaCentral | Sync automatically replicates media and associated metadata to a second production management system. It can be used to set up automated disaster recovery and business continuity workflows that minimise the risk of production delays, using simple, efficient data backups.
Users can sync multiple on-premises systems together and automatically replicate assets between systems. Because any system can be the backup of any other, a team can switch over systems quickly and protect the whole production against loss. As well as integrating it with Avid NEXIS storage, users can connect MediaCentral | Sync to up to eight of the MediaCentral | Production Management systems. The connection maintains their existing workflows and adds this new layer of protection as part of the overall production system.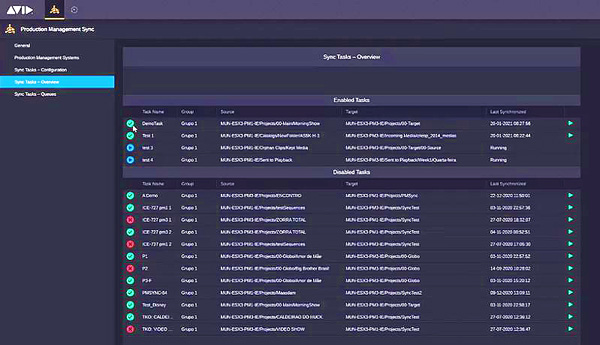 MediaCentral | Sync is a new, built-in part of the MediaCentral production infrastructure, not an external tool, and has various media and metadata backup options. Users choose when, where and how often to back up specific assets through a web-based user interface, so that technical operations can be maintained in any situation. Users also choose what media and metadata get backed up using the administration console, and schedule the backups to be continuous, on a fixed schedule, or at an interval that suits a production.
MediaCentral | Sync is metadata aware, which means that if something is changed on the main system, the metadata automatically updates on the backup system. If clips are added or moved to different folders, those changes will be replicated on the backup. When media is deleted from one system, it will also be deleted from the other. www.avid.com