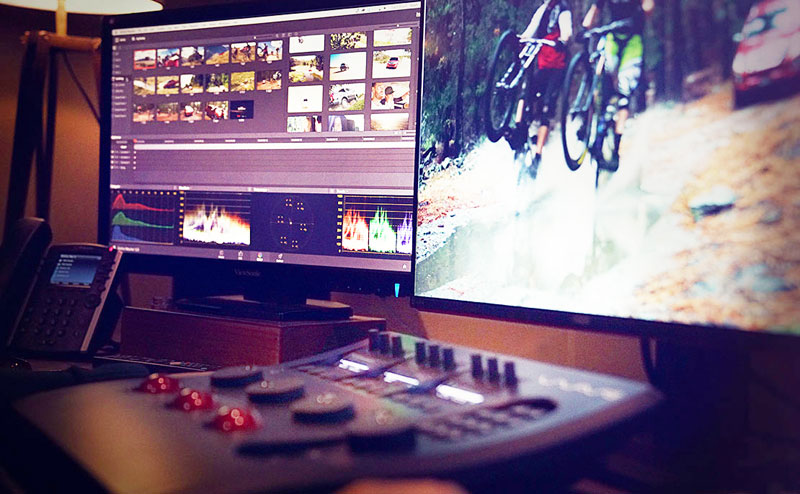 Haley McDonald, founder and Managing Director of 3P Studio in Brisbane, has nearly 20 years of experience in post production. When she first started out, she worked at many of Australia's major post facilities, and later in 2013 started freelancing as an editor and designer. Always ambitious, she soon found she was taking on more work than she could manage alone and started hiring people to help as she took on more demanding projects.
Eventually, her freelance business became a post-production facility, 3P Studio. Like most smaller businesses, she and her team worked through the early days with a series of hard drives using RAID systems that were backing up to other RAID systems overnight and mirroring for redundancy. But continuously copying data from one drive to other drive to accommodate teamwork became unmanageable, and Haley invested in a shared storage system.
"When we were wiring the office, I made sure that the cable runs and all the infrastructure were shared, down the track," Haley said. "My intention had always been to install a shared storage system, and I chose EditShare because I had used it before and liked the way it supported the flow of content between users. We just needed to save for the investment."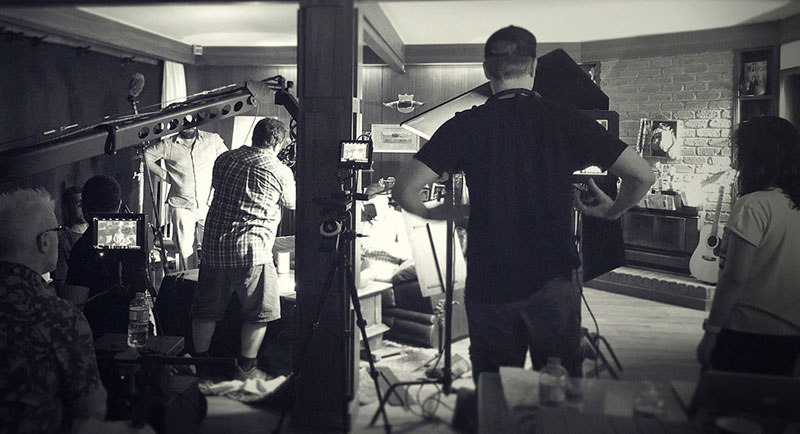 In 2017, 3P Studio installed an EditShare EFS 200 single node scale-out shared storage system, connecting 10 Mac and PC workstations over 10 GB Ethernet. The EFS was capable of supporting all of the studio's content creation software – Autodesk Maya, 3D Studio Max and Flame Premium, Cinema 4D, Nuke and Adobe After Effects and Premiere Pro – with Blackmagic Design DaVinci Resolve for grading and Avid Pro Tools for audio post.
Turning Point
She said, "The business had reached a point where we needed to become more efficient if we were to remain competitive. Greater efficiency needs more sophisticated equipment. Otherwise we would have to keep hiring more people and using more resources, and ultimately affect profitability."
With support for project and media sharing, the EditShare system's features helped especially with the studio's retail clients, who generally require a very fast turnaround. It allowed the complete team to work at the same time on a project – for example, while one person records voice-overs, another artist can work on the graphics and another can edit.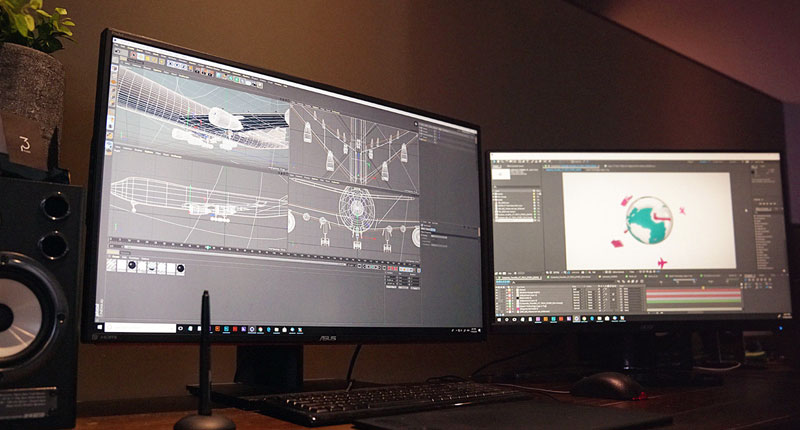 "My previous experience with EditShare assured us that this system would continue performing on very demanding jobs that require a large number of operators to work simultaneously on the one project, using multiple tools and accessing all types of assets and content,"said Haley. "On 3P's EditShare, all of our operators – offline, online, colour and audio – keep their ability to work quickly throughout, and push the project through the pipeline."
Software compatibility is another issue that has to be monitored continuously. New cameras, software and software upgrades may introduce changes that create issues for the system when reading users' data. "EditShare finds a workaround for those situations, and keeps their software ahead of such changes in the industry," Haley said.
Scaling Up
From 2017 to 2021, the number of employees at 3P Studio tripled, which meant scaling up the infrastructure. They upgraded to EFS 450 for more capacity, and added FLOW, EditShare's media asset management software, and the AirFlow remote media management application that has a web-based interface supporting remote collaboration. 3P's team of compositors, editors and colourists collaborate on projects, while FLOW MAM and the EFS file system run in the background to manage file sharing, asset tracking, file formats and package delivery for multiple destinations.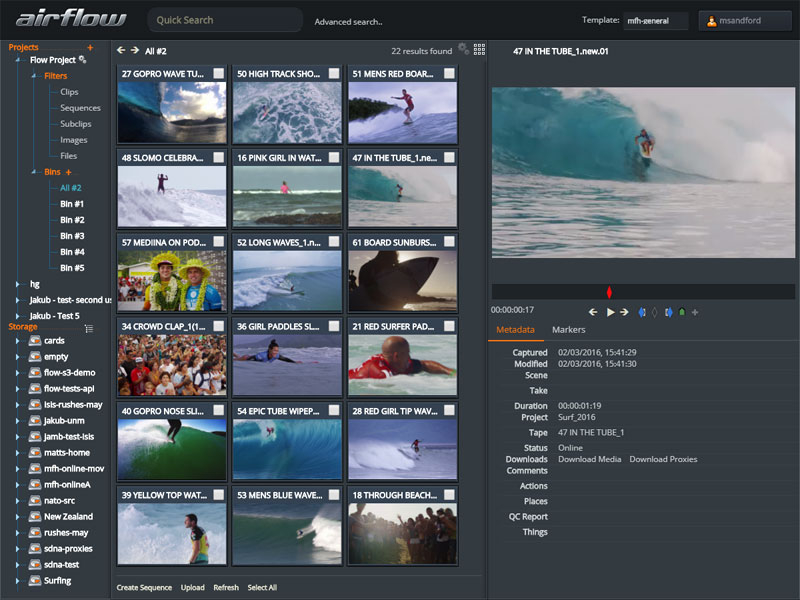 AirFlow
The upgrade better equipped the team to handle traditional editorial campaigns, and also pursue fast-turnaround projects targeting social, digital and other marketing channels. Haley remarked, "More and more client requests are project-specific, rather than focussed on producing a full campaign. The content still needs to be delivered across all channels, but it has a short shelf-life and smaller budget, and therefore the pace from start to finish has to be accelerated."
Acceleration
Supporting this trend, they have used the new EditShare installation to set up a factory-style content workflow that gives clients a post-production process that both picks up the pace and keeps costs low. Haley said, "Content now moves so quickly due to the consumption patterns of social platforms that spending a lot of time on the production or post processes is not an efficient use of time or resources.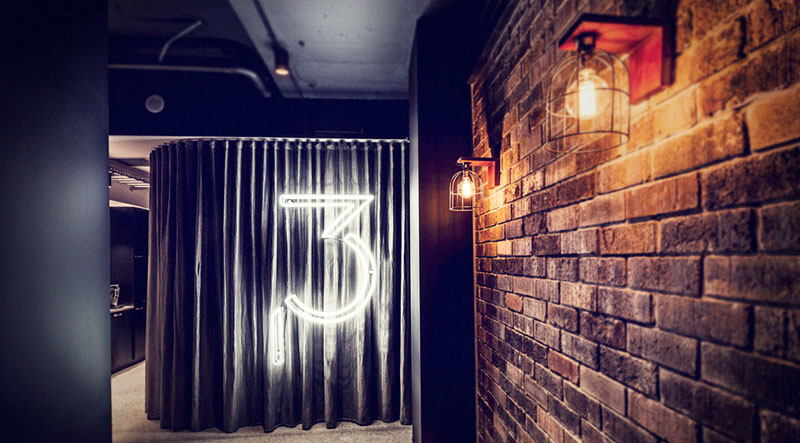 "We needed a simple production-line approach that helps us source, create, approve and share the content. Sourcing is the main area in which we've seen an improvement for client-owned content. The client can see what their content looks like housed in Airflow and, from there, send us straightforward briefs very quickly."
Adding Airflow to the workflow has also meant 3P was able to make what they call a content warehouse service available to clients. Clients can log in from anywhere, browse through their content at their convenience, review work-in-progress and submit project changes. Clients use this service instead of maintaining their own drives or storage servers, as all content is stored on the EFS storage platform, maintained by 3P Studio. The service enables remote collaboration as well, which has been essential during the pandemic restrictions. editshare.com