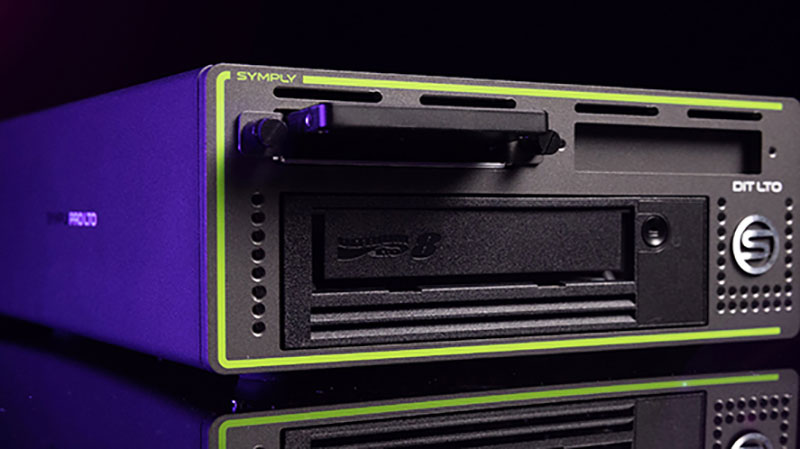 SymplyDIT LTO drive for on-set use
Adimex has become the distribution and technology partner for Symply media-centric storage systems for media organisations in Australia and New Zealand. The new partnership between Adimex and Symply increases the availability and use of LTO, RAID and cloud systems in the region.
Adimex marketing manager Mark Richards said, "Adimex supports and promotes a regional dealer channel that has a strong focus on systems for digital media content production. With local stock and expertise, plus hands-on demos of Symply products for A/NZ dealers and their clients, we supply everything a dealer needs to ensure they are supplying the right system for their customer."
SymplyFIRST is a product family Symply has developed for disk, tape and cloud storage together with innovative PCIe expansion systems. By giving users a wide array of configurable options for their data management, Symply puts storage under the control of end users by removing complexity and increasing efficiency.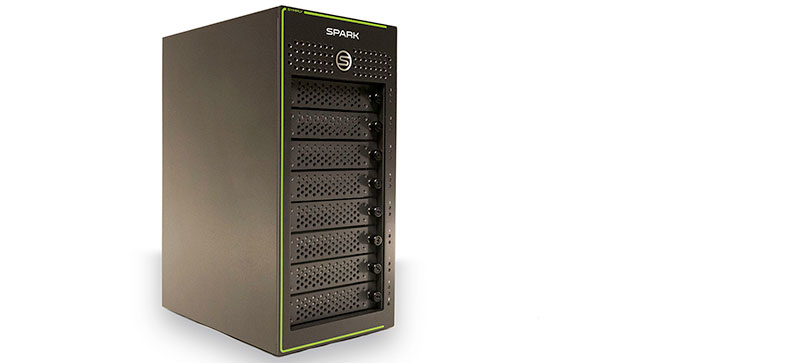 SymplySPARK Thunderbolt 3 desktop RAID
VP of Symply Nick Warburton said, "Symply's focus on building better storage for media professionals is something that we're excited to share with Adimex. Our latest family of products, SymplyFIRST, has already seen a fantastic uptake in markets around the world. We are looking forward to working with the Adimex team to replicate that success in their region and bring the range to their customers and partners."
Adimex will now represent all Symply products and systems in the SymplyFIRST family that support media-centric workflows from SymplySPARK, a desktop and optionally rack-mounted personal Thunderbolt 3 RAID solution, through to LTO tape archiving and expansion products and the SymplyNEBULA global cloud.
Symply Business Development Manager for APAC Sundeep Menon said, "It's great to see Adimex join forces with us to distribute Symply's full product line up in Australia and New Zealand. By working closely together we will be able to solve workflow complexities across a broad range of media sectors including film, TV and the data-heavy pipelines seen in the enterprise, security and life sciences industries as well." https://www.adimex.com.au