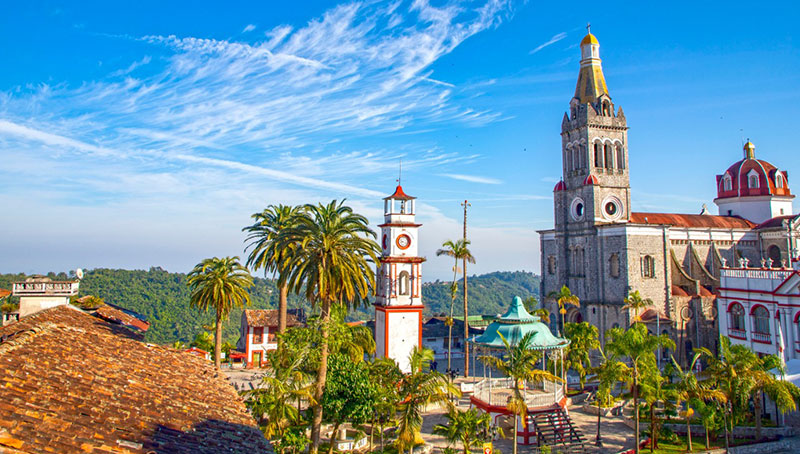 Televisión de Puebla is the public television network of the Mexican state of Puebla. It is managed by the State Telecommunications System, a decentralised public organisation that promotes educational, economic, social and cultural content of Puebla's citizenship, through TV and radio programming that promotes their participation.
The State Telecommunications System's goal is to define an inclusive public system, under a comprehensive communication model in radio, television and digital media, focused on sharing educational and cultural content. The organisation seeks to motivate citizen participation and their right to be informed through different platforms such as radio, television, video on demand and Internet services.
Televisión de Puebla's public TV networks cover almost 40% of the state population, distributing educational, cultural and alternative programming, as well as local content intended to address the needs, expectations and lifestyle of Puebla's society. The network was looking for an efficient, managed system for a new data storage infrastructure to preserve their cultural heritage, while facilitating the administration of a huge amount of stored data.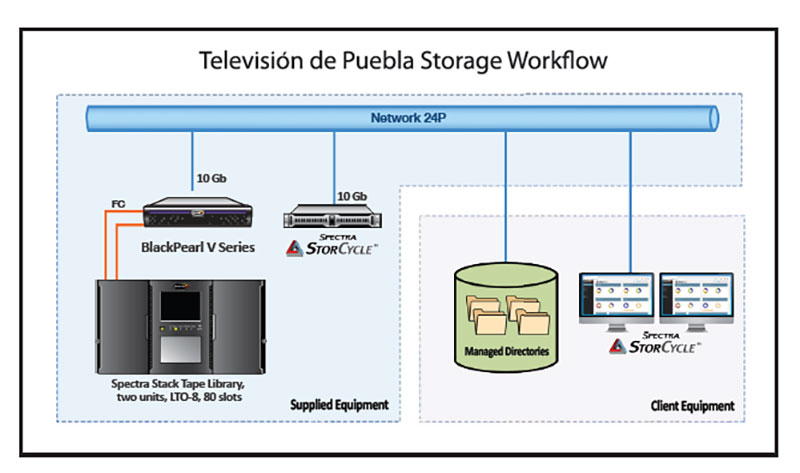 Object Storage with Tape Library
Through Comtelsat, a Mexican broadcast solutions integrator, Televisión de Puebla began the implementation of a workflow comprised of Spectra Logic components. It includes StorCycle storage management software, the BlackPearl object storage platform and a Spectra Stack Tape Library.
StorCycle identifies cold, seldom-used data residing on the organisation's primary storage and migrates it, without interrupting operations at the network, to a secure Perpetual Tier, which includes any combination of cloud storage, object storage disk, network-attached storage and object storage tape.
The BlackPearl object storage platform serves as a portal to these storage targets, writing the data to tape in an open standard format. All data sent to tape will be encrypted at rest, forming an extra layer of protection for their assets.
Autonomous File Restoration
StorCycle also makes it possible for users to autonomously restore their own files by leaving an HTML link behind at the original file location for access, which means that end users can continue to access their data in the usual way. HTML links support storage mediums with longer latency, such as tape or the cold tiers of a cloud system.
When an HTML link is left in place of the migrated file, the user is presented with an HTML page which states that the file has been archived, gives information about when, where and how this was done, and allows the user to start a restore from tape or recall the file from cloud without having work through the IT team.
Televisión de Puebla's new system gives them the scalability they need by allowing them to add more tape drives and slots to the Spectra Stack Tape Library as their archive grows, and meanwhile helps them free up space on primary storage by moving unused data to the archive infrastructure. spectralogic.com