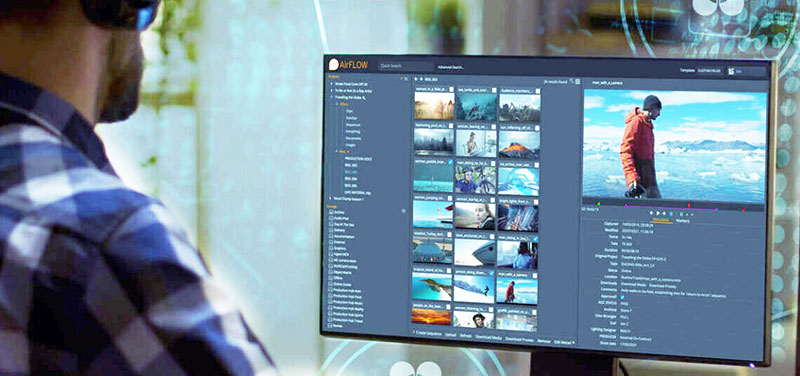 Rede Evangelizar é Preciso is a religious broadcaster in Brazil, operating under the guidance of Father Reginaldo Manzotti. Launched in 2011 and based in the city of Curitiba, south-west of São Paulo, the organisation has continued to grow and been able to extend its in-house production and post facilities over time.
Its first EditShare servers were installed in 2017 and have recently undergone a major expansion, designed and implemented by EditShare's local system integration partner CIS Group. It includes a FLOW Ingest server and EFS online storage, as well as FLOW asset management, metadata controller and more production nodes.
The FLEX Cloud Sync software applications are also in use because, as well as improving operational performance, Rede Evangelizar has chosen to migrate its archive from LTO tapes to the cloud. FLEX Cloud Sync synchronises the movement of content between local EditShare EFS arrays and archive storage, and cloud providers.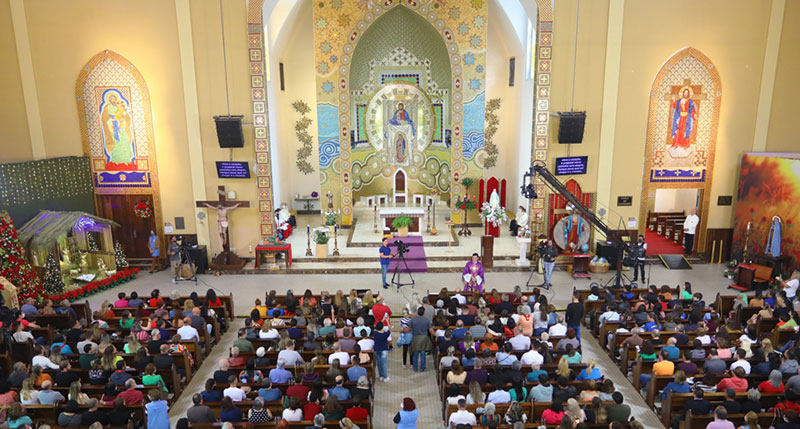 By automating backup to the cloud, EditShare FLEX Cloud Sync has made it easier for the organisation to retire its LTO tape libraries, and access the resilience and availability of a large-scale cloud provider sooner. All media is backed up automatically, with archives and restore functionality residing in the AWS cloud. The software-defined FLEX storage layer optimises the system's cost/performance balance, using AWS services to adapt to the user's evolving requirements. It can run as a single storage node on AWS, or it can work with clustered storage.
"We have found our original EditShare installation to be a very effective part of our operation here," said Renan Borges, post production coordinator at Rede Evangelizar é Preciso. "As our productions grew in size and complexity, we needed to boost our performance and allow more users to access our content.
"Once EditShare and CIS Group understood our requirements, they proposed a system supporting the migration itself, with the ability to regularly move our archive to the cloud. This facility saves costs over the lifecycle of the system, as well as making it easier to operate."
Alberto Santana, Territory Account Manager at CIS Group, noted that moving more aspects of Rede Evangelizar's system to the new EditShare FLOW tools will help them to optimise the end-to-end workflow. For instance, using FLEX for archiving now also means they have the opportunity, at some point, to launch a FLEX Cloud Edit system using the content in their Cloud Sync backup. Staff would be able to edit in the cloud using virtual workstations, controlled from a desktop using remote access software and their regular NLEs.
The extensions to the EditShare architecture at Rede Evangelizar are being installed at the end of 2022, and will go live in the first quarter of 2023. www.editshare.com