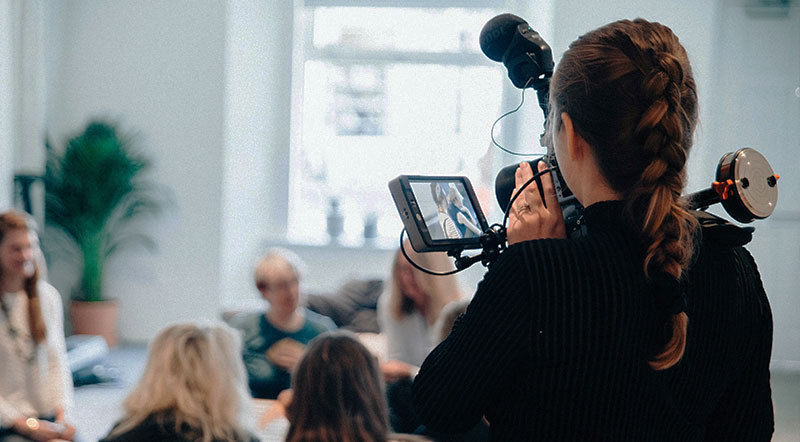 De Telegraaf is the largest daily newspaper in the Netherlands, part of Mediahuis Nederland BV. As well as the newpaper itself, De Telegraaf operates online video services with a team of journalists that works on Adobe Premiere Pro for editing and graphics. Interested in moving to a content storage system that would support their editorial team, the company contacted a local systems integrator, Fofic Media Solutions.
Fofic, which had supplied much of the existing camera systems at De Telegraaf, suggested that investing in an EditShare platform would significantly lower their data lifecycle costs, and could also support the work of the Adobe team, as required.
Managing Data
Early in its lifecycle, some data in a typical data set will be accessed regularly. As it ages, access may quickly reduce. Some data remains idle in the system and is seldom touched after it is stored, some expires shortly after it is created, and some is used and modified throughout its lifetime.
Because each data set will have a unique lifecycle, if management can become a rule-based policy used to migrate data to the appropriate storage tiers or to expire it, then the cost of managing it manually can be lowered.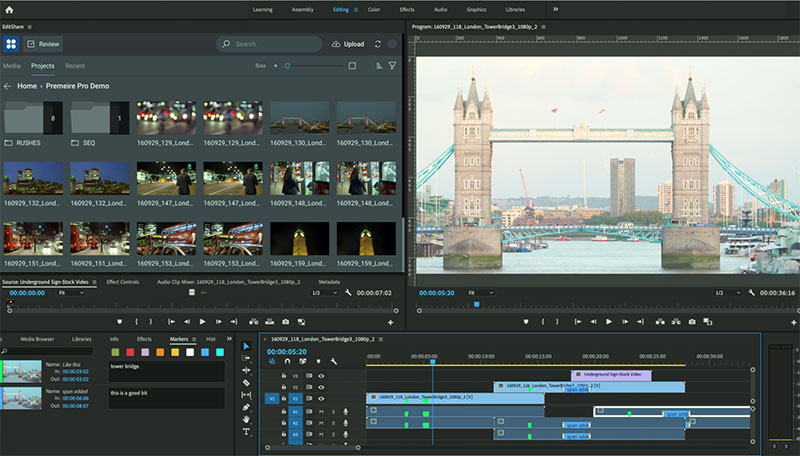 The FLOW panel is connected directly into the Adobe Premiere Pro UI.
The new system at De Telegraaf is built on an EFS300 storage node with 96TB capacity, together with an ARK LTO-8 tape drive and autoloader for archiving. I/O is an RTMP stream, using VBOX connectivity. The included FLOW asset management software handles several different automated workflows, including the ability to track content so that if material has not been used for a specific period, the media manager gets an automated email prompt to move it to the archive.
"Working with EditShare, we were able to demonstrate that not only was the functionality of the new in-house system a better fit for De Telegraaf, it was reliable and easy enough to use that the video staff would not need continuing support," said Frank van den Nieuwenhuizen, Account Manager at Fofic Media Solutions. "We showed them that, using FLOW, both the workflows and archiving were all automated, allowing the staff to concentrate on stories."
Linking Premiere Pro to FLOW
Regarding Premiere Pro, Patrick Knopjes, Operations Manager Video of Mediahuis said, "Support for Adobe editing was very important to us because that is the software our video journalists and editors prefer for their work. It's also easy for them to access and use on their laptops, even remotely. When they saw the potential of the EditShare system and how it integrates with Adobe, they recognised immediately how it would be an advantage for them."
Adobe applications have accessible architecture in which external software can appear though extension panels within the Adobe UI. EditShare's FLOW Panel for Premiere Pro was designed as a connection between enterprise-level media management, and editing and post. Editors have an immediate connection to their media in a shared, collaborative storage system without having to leave Premiere Pro or learn an entire new UI.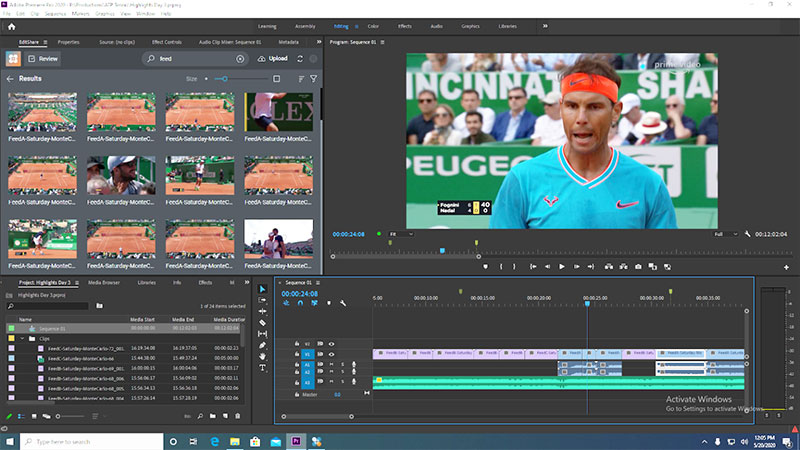 Although building the FLOW panel posed the challenge of presenting a large portion of FLOW functionality from inside Premiere, Adobe has a deep, wide ranging SDK for developer partners, and EditShare also has published APIs. With these tools, a reliable, stable connection was built, resulting in access to a number of time saving features.
See Everything
For example, editors are able to search for content and gain direct access to all their media spaces on the EditShare system. They can see see content archived on LTO tapes, and see all metadata associated with clips. Selecting media directly from the FLOW panel allows them to import it into a Premiere Pro project, switching between proxy and full resolution.
Frank commented that DeTelegraaf's management appreciates the secure automation, the financial team sees the cost benefits of having everything in-house and, in particular, the editors likes being able to continue working with Adobe.
Said Bacho, Chief Revenue Officer at EditShare, said, "This project had asset and workflow management requirements that are very specific to a video production arm in a busy news operation. We could show straight away how we could deliver precisely what De Telegraaf wanted to achieve, in a straightforward, cost-efficient system and with a very fast turnaround – less than three months from initial requirements review to on-air." editshare.com