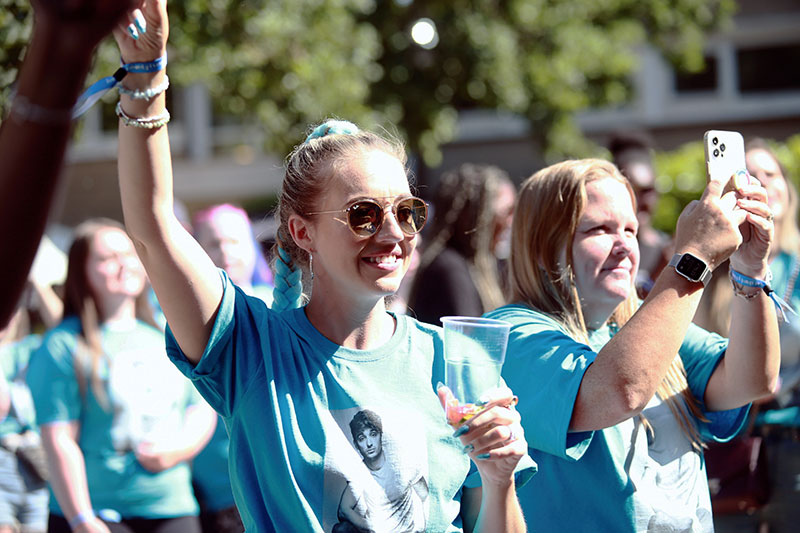 Kelsey Parker: Life After Tom (Flicker Productions for ITVBe)
Clear Cut Pictures specialises in delivering complete post services for factual television productions. Major production companies and broadcasters are among its clients, owing to the ability of its workforce to manage a huge variety of projects. At any time, the company will be supporting a wide range of programmes, from those that are shot and produced over a period of years to other types that need to be turned around within a few hours of transmission.
The nature of the business also puts a range of demands on Clear Cut's storage network, from extremely fast turnarounds to very long-term security and access. "When we decided to replace our shared storage, we were looking for something that would service all of our needs and consolidate the company's operations in one system," said Jess Nottage, Group Operations and Technical Director at Clear Cut Group.
"In the past we had depended on different systems for different areas of the business. We looked at all the likely players, but the EditShare EFS 450 system that we have now installed gave us more than simple storage. It was an opportunity to make the business more unified.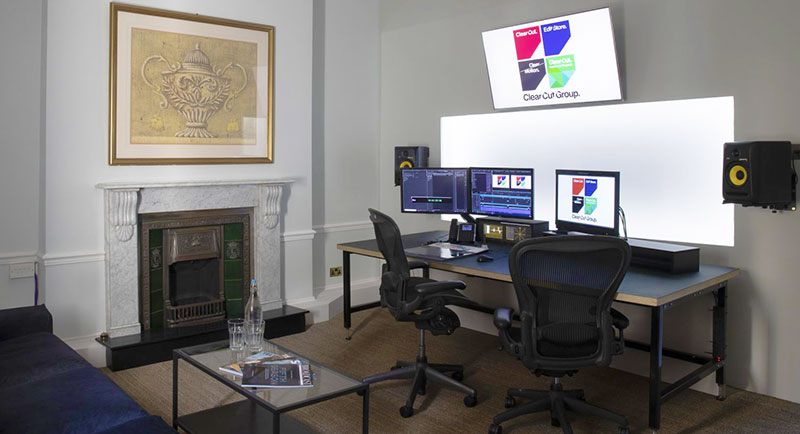 Online suite at Clear Cut Pictures
"We started with 1.2 petabytes of storage, which was far larger than what we had before. We continue to expand, and maintain identical installations in separate Clear Cut Pictures facilities across London, linked via our dark fibre network. Customised synchronisation routines back up projects from one site to another. Even if one site failed completely, the other would be instantly available with an up to date, synced copy of the project and media."
Metadata Controllers and Resilience
When Clear Cut Pictures expanded the storage capabilities of their twin high availability EFS 450 installations, they included dual metadata controllers for resilience, allowing the system to survive the loss of a metadata controller or a storage node without any operational impact.
System metadata is a critical part of the EFS system because it directs storage clients to the assigned location of media assets. As a parallel file system, EFS stores data across multiple networked servers to facilitate access through simultaneous I/O operations (IOPS) between clients and storage nodes. To ease those operations, EFS metadata controllers store metadata in fast memory, virtually eliminating delays and latency associated with concurrent asset requests, coordinating movement and connections to all nodes in the system.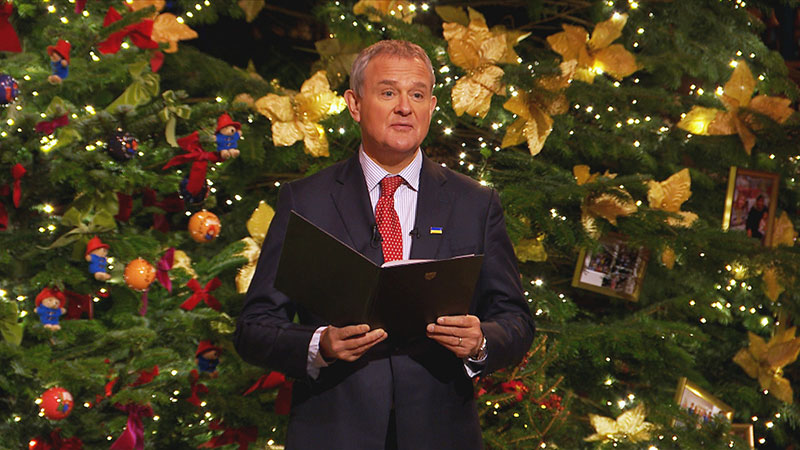 Royal Carols: Together at Christmas (BBC Studio Events for ITV)
Network traffic is managed in order to make data as available as possible and confirm that no single point of failure occurs. EFS metadata controllers record metadata changes in a journal every few seconds, snapshot metadata every hour and export backup copies of journals and snapshots to EFS 450 storage nodes. Even in the unlikely case of a complete controller failure, the system metadata has already been automatically backed up to another part of the system. For total redundancy, a second metadata controller can be added to the primary one.
Simplified Post
The new system was designed and installed by EditShare channel partner, Jigsaw 24 Media. Unifying the business at Clear Cut Pictures has become important for several reasons. Group Managing Director Rowan Bray said, "Today we see huge amounts of data coming in, shooting on multiple cameras and fixed rigs, in mixed formats, mixed frame rates and mixed resolutions. Clients have 10 or 15 edit suites hanging off the same media, accessing the same footage.

EFS metadata controller 1U rack mountable chassis
"As a result, simplifying operations this way has training advantages, workflow advantages, and direct and indirect financial benefits. It also gives us a consistency of approach, whatever the project demands."
Clear Cut talked about the importance of support and communication with EditShare. "In our initial discussions it was clear that EditShare was not just selling hardware and software but also offering a relationship," Jess said. "We continue to work collaboratively with them to give feedback on the functionality we would like to see. EditShare is very responsive to us and we can see our input feeding into the product roadmap." www.editshare.com