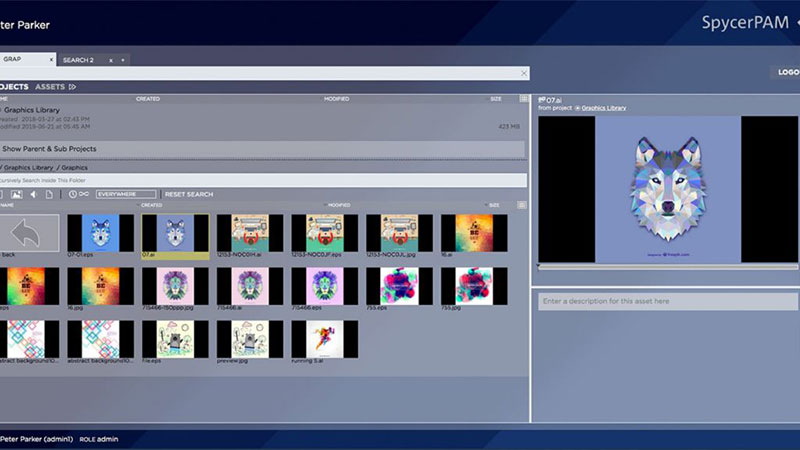 R&S SpycerPAM project-driven production management software
Rohde & Schwarz is introducing a new version of its R&S SpycerNode storage platform. R&S SpycerNode2 builds on the HPC (high performance computing) systems of the original platform, and adds a new flexibility and scalability, more dynamic media performance, and better connectivity which makes it suitable for a broad range of server applications. It will be shown at NAB2023 in Las Vegas in April.
Central to the R&S SpycerNode family is its HPC foundation from IBM, including IBM's Spectrum Scale RAID software. R&S SpycerNode2 complements the range by taking greater advantage of the capabilities of Spectrum Scale for media-focused applications. The new model retains the 5U storage appliance but adds 1U RAID control servers, installing two for redundancy. Rohde & Schwarz says this architecture boosts RAID and delivery performance by as much as 50% in 4K applications.
The new architecture has mae it possible to add Dynamic Media Cache, high performance caching on NVM Express modules in the RAID controllers. In post production applications calling for multiple reads, such as editing and audio, the ability to cache regularly used content reduces the demand on the disk array, ensuring much better performance for all users and managing bandwidth through the system.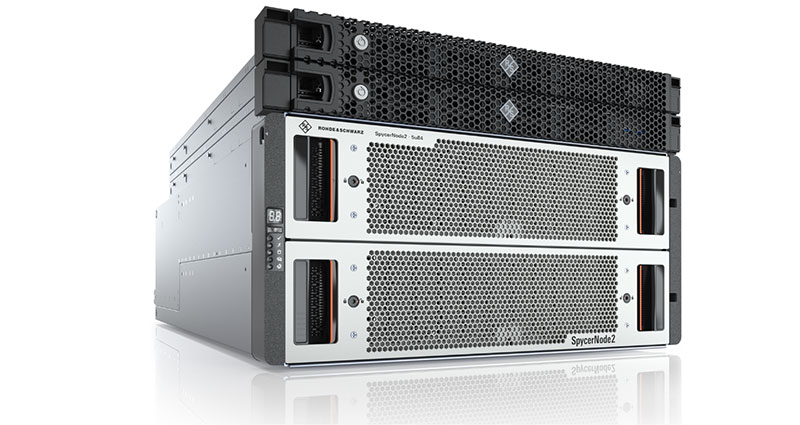 While the original concept of R&S SpycerNode was devoted to channel playout, increasingly it is used where high performance, high resilience storage is needed in post, and this valuable new functionality has been added in response to user demands. Caching content also boosts performance for network attached clients such as edit workstations, which communicate over standard protocols like SMB, allowing facilities to build the environments and workflows they need without performance constraints. The companion R&S SpycerPAM project-driven production management software operates directly with third-party software like Adobe and Avid NLEs.
The 5U disk drive chassis can be populated in blocks of 28 disk drives, including SSD, up to a maximum of 84 drives. A single pair of R&S SpycerNode2 controllers can manage as many as four chassis for a maximum capacity of 6.7 petabytes, and SpycerNode2 systems can be networked for even larger capacities if required. The proprietary Rohde & Schwarz VSA (virtual storage access) affords complete failover protection and uninterrupted data flow. For tiered storage in the cloud, R&S SpycerNode2 includes S3 export protocols, simplifying the task of building hybrid storage architectures.
"The applications for large-scale, high performance storage have expanded rapidly and we have responded with the new architecture for R&S SpycerNode2," said Duncan Beattie, product manager at Rohde & Schwarz. "The underlying HPC architecture of IBM Spectrum Scale is powerful, but it needed a specialist approach to take the core functionality and create something that meets the extreme demands of broadcast and media users." www.rohde-schwarz.com