EditShare Accelerates Collaboration with New XStream EFS SSD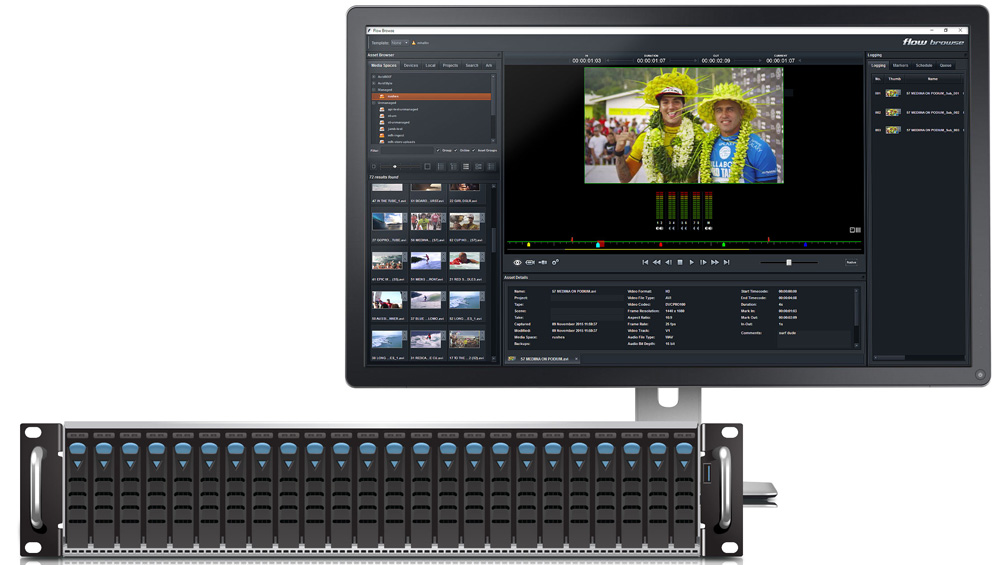 EditShare XStream EFS SSD is new scalable shared storage engineered for extreme bandwidth requirements of working with uncompressed 4K and HD data in post-production, including digital intermediate, visual effects and finishing. Built to extend the EditShare EFS platform launched a year ago, this new product combines solid state drives with a new architecture that scales in capacity from a lower-cost 8TB size up to more than 5PB. It will debut at NAB 2016.
The new system can handle multiple streams of uncompressed 4K, including in formats such as DPX and EXR that may reach 1800 MB/sec, and can scale as bandwidth and storage demands increase. It can also be configured to run alongside an existing spinning disk infrastructure, making the migration to high-bandwidth 4K/UHD more cost efficient.
The XStream EFS SSD design employs small-feature-size NAND Flash modules, or SSDs, to achieve high performance, reliability and low power consumption. NAND-based flash memory is non-volatile, retaining data when power is lost. Designed with either 40GbE or 10GbE LAN connectivity, EFS SSD can be the basis of a dedicated UHD production environment, or it can be integrated with an existing 10G or 40G production infrastructure. Users can choose to install partly to fully populated server configurations, depending on current requirements, and pay to expand whenever their 4K business begins to grow.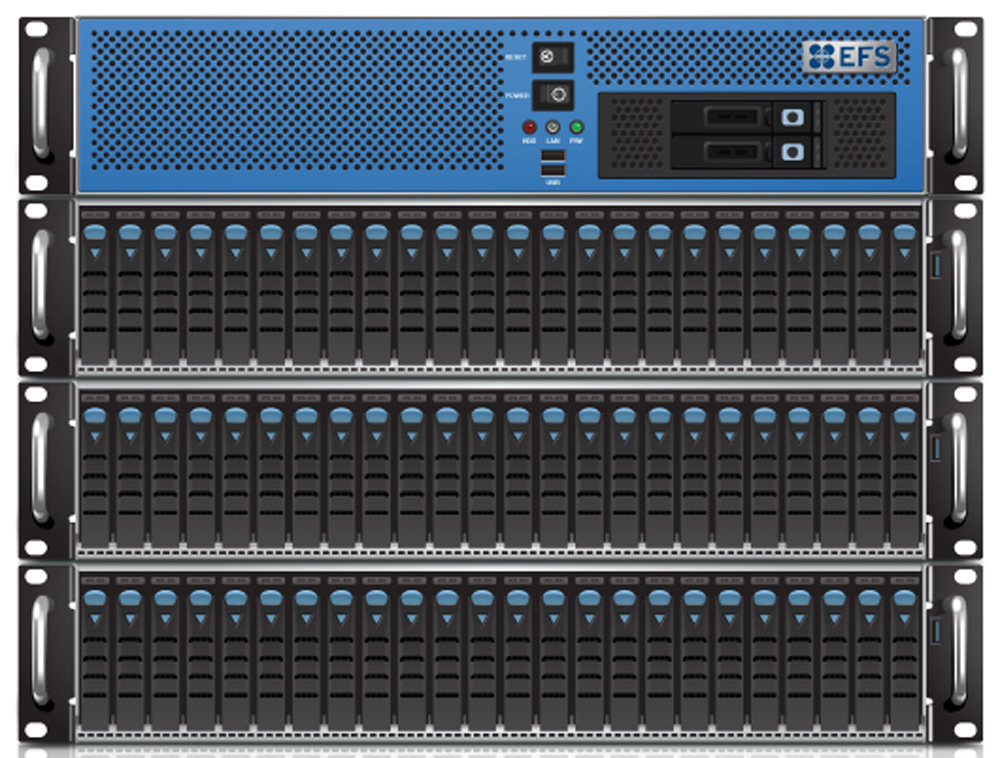 Available in 8TB, 16TB and 24TB chassis configurations, XStream EFS SSD scales from single servers to multi-node clusters capable of accommodating many PBs of capacity. All configurations deliver a single global namespace and upgradable storage capacity. The bandwidth needed to move media streams to and from Windows, OSX and Linux client workstations is generated via the EditShare Native Client, which replaces SMB and AFP protocols with a higher performing, higher availability, multi-threaded protocol.
Like the EFS HDD-based versions, XStream EFS SSD supports high-availability system configurations, set up to protect media data and metadata from hardware disruptions. It integrates with the EditShare Flow production MAM as well, in order to log, track, search and retrieve 4K/UHD assets across online, nearline and offline EditShare storage platforms, as well as with AirFlow, the web browser component of Flow with remote browse, search, download and upload functionality to support review and approval, and remote editing. www.editshare.com