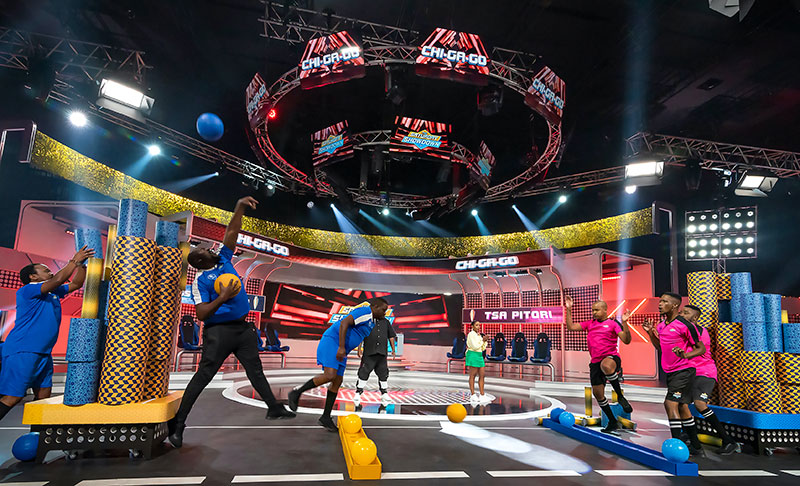 The Saturday Showdown S2 on DStv features a game show produced by Red Pepper for Multichoice.
Red Pepper Pictures is a production and post company with headquarters in Johannesburg, South Africa, and a further facility in Cape Town. It serves broadcasters, advertisers and corporate clients in Africa and globally. Across all of their creative production activities, the company generates more than 4,500 minutes of content each month.
Collaborative media storage and workflow developer EditShare has worked with Red Pepper for 10 years. The studio has now added an EFS 450 storage system at their Johannesburg headquarters. These storage and management systems are also accessible from the Cape Town studio.
To handle this scope of business, the team has been able to design highly tailored workflows and carefully controlled storage and media management, which are of particular value in the case of high profile, fast turnaround reality television programming like the 'Housewives' reality franchise, 'Who Wants To Be A Millionaire', 'Big Brother' and a well-known Afrikaans music reality show titled 'Die Kontrak'. Red Pepper initially invested in EditShare storage in 2013, and has scaled its facilities since then, most recently adding the larger EFS 450 system, designed for high bandwidth applications.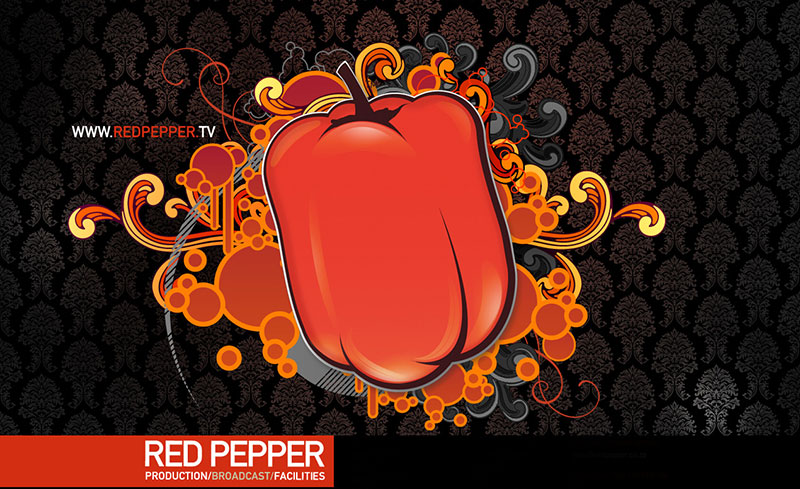 Software-defined and Scalable
EFS is a software-defined storage system built on commodity hardware. Designed for practical, everyday workflows, it can be scaled from a single storage node to an enterprise cluster, with a single namespace for simple management. The EFS 450 incorporates fault tolerance and very high bandwidth, with intelligent data distribution to ensure low latency support of large numbers of users. The system is able to withstand component hardware or software failures while continuing to function without service interruption or data loss.
It incorporates EditShare's FLOW media management software with dedicated, redundant metadata servers. The set of workflow tools is especially important when multiple editors need access to content simultaneously, in applications like fast turnaround editing of programs with a very large number of sources.
"We chose EditShare because we needed something that could manage high throughput, fast turnaround edits," said Christian Nenkov, Head of Post Production Operations at Red Pepper. 'We found that it could do the job much better than anything else on the market. Our staff are all comfortable with the EditShare's tools, and it makes sense to continue to invest in it as our business grows."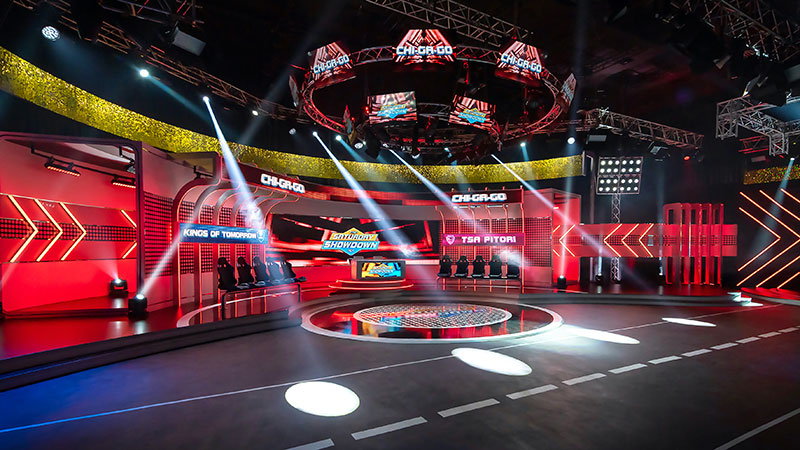 Local Connections
Protea is EditShare's partner in South Africa, and looks after the sales, installation and support for Red Pepper. 'They are a really busy company, with some huge productions on their slate,' said James Macpherson of Protea. "FLOW lets them set up customised workflows for complex reality shows, and makes it simple to add remote access to and from Lagos and Cape Town. We are pleased to continue this strong relationship with Red Pepper."
"We've seen substantial growth in the region over the past two years, due to Protea's industry contact. Their ability to highlight the key end user workflows and requirements so that we can provide the right system has been critical in the successful deployment of this and many other systems," noted CRO Said Bacho at EditShare. www.editshare.com