Moving Production and Asset Management into the Cloud
Media viewing habits and expectations are evolving. People are watching more video more often, at different formats for devices and expect uniformly high quality video everywhere. These demands are driving new distribution requirements for content producers and, in turn, are pressuring media facilities' storage capacity. Tom McDonald, technical marketing specialist at Quantum, feels that cloud storage has matured to the point of serving not just as an economical way to free up valuable production storage, but as a valuable repository for asset management libraries as well.
Sharing in the Cloud
According to Tom, on-premise storage will continue to be necessary to support the performance requirements of producing high-resolution content, so that it's unlikely that entire production workflows will be cloud-based very soon.
"However, as bandwidth costs continue to drop," he said, "the number of applications and services designed to take advantage ot the flexibility and efficiency of the cloud will increase. Graphics, transcoding, review-and-approval and distribution already use public or private cloud, or a combination of the two. Sophisticated, very secure transcoding and streaming engines can also deliver the speed necessary for tighter distribution schedules.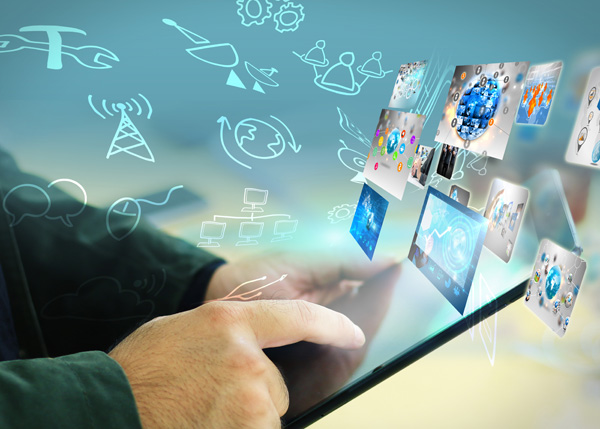 "Applications layered on top of Amazon Web Services and similar products that deliver services cost-effectively via the public cloud approach, are proving popular. Meanwhile, some companies have started down the road toward implementing private cloud-based models. In this case, a primary production facility and one or more secondary production facilities are typically connected via the Internet and use some type of accelerated-content-transfer mechanism. Each of these sites ingests content and pushes it to their cloud, either a third-party or self-hosted data center behind a private firewall, where it becomes available to the rest of a creative team."
Smarter Storage
The storage itself behind the sharing and workflows is also changing. Tom sees 'dumb storage' being replaced by sophisticated file systems with intelligent tiering between costly production storage and more affordable nearline and cloud stores. These file systems include on-site and cloud-based applications to bridge hybrid on-site/cloud workflows invisibly for users. Because many of these applications are cloud-based versions of commonly used software suites, the shift of workflow elements to the cloud can occur with little or no disruption of a media company's ongoing operations. Allowing creatives who work collaboratively across distributed workspaces to view, edit and finish content, unconscious of their storage system, often means the media company can reduce either its overall costs or its time-to-delivery.
The most important component to smarter storage is the availability of APIs, application programming interfaces. Tom said, "Rich APIs allow customised, policy-based media asset management to use the cloud for automated ingest and delivery, speeding up and simplifying workflows without compromising the feel and familiarity of a local production model. Cloud-enabled MAM systems support smarter handling of extended metadata for content in the cloud.
Synchronising Assets through MAM
"Before development in this area, the nature of file movement to and from the cloud often stripped away valuable file information. Now, however, the MAM system is equipped to preserve content metadata - and sometimes cloud object ID information - and treat the cloud as just another storage target. The MAM system works alongside a workflow automation system that manages the full inventory of assets and content, whether on premise or in the private cloud. Together, these systems can make sure that all the content and assets available to the creative team remain synchronized."
Tom feels that the cloud-enabled MAM can also play a central role in making media - cloud-based or not – available, independently of time and location constraints. Again, the combination of private cloud systems with new file system techniques adds value, enabling use of a policy-based software layer to align cloud-based resources to specific workflow requirements.
"The use of the cloud for production and asset management tasks is still in its early days," he said. "But, despite the fact that there has been little buzz about this shift, it has become a priority for many media companies. They understand the competitive advantages that can be realized when the creative team has fast, flexible access to content, and when the critical production applications can be transitioned onto scalable, cost-effective cloud-based storage." www.quantum.com