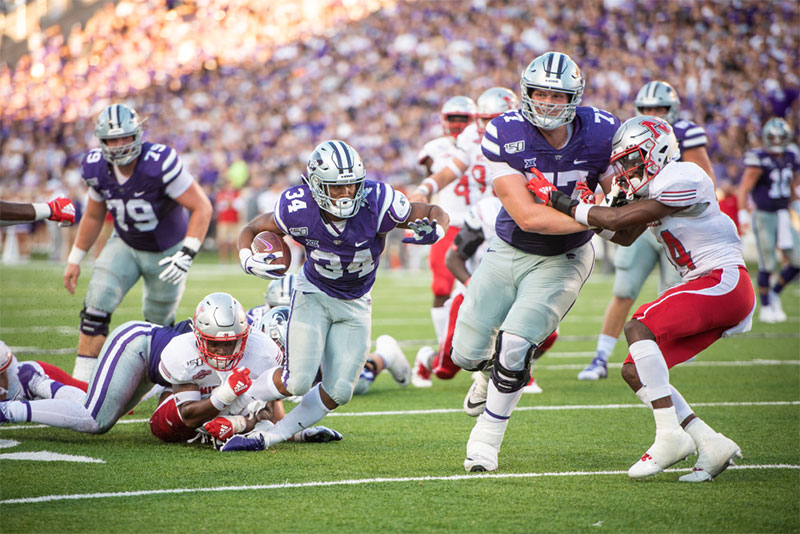 K-State Athletics, a part of Kansas State University, has become one of the top collegiate athletic programs in the US, following a 2022 Big 12 Football Championship and an Elite Eight NCAA Men's Basketball Tournament appearance. K-StateHD.TV, the official video department of K-State Athletics, handles the full linear, web and social media coverage of all 16 men's and women's sports activities, as well as supplying elements and production for external media companies from across the country.
To look after the video content captured for these productions, K-StateHD.TV's broadcast and video board control rooms have used shared storage from EditShare since 2016. EditShare servers have also been running at the organisation since 2013. Now, as part of a major expansion of its capabilities, K-State Athletics has increased the capacity and upgraded the server network for K-StateHD.TV. The project was completed in association with US channel partner, Alpha.
"We have been very pleased with the system's stability," said Andy Liebsch, Director of Video Services at K-State Athletics. "As we looked to the future, we wanted to make sure our servers were equipped to handle our increasing storage management needs. We also wanted to set up a more robust process for legacy content and backup. Alpha and EditShare configured the system, and a seamless integration and transition program."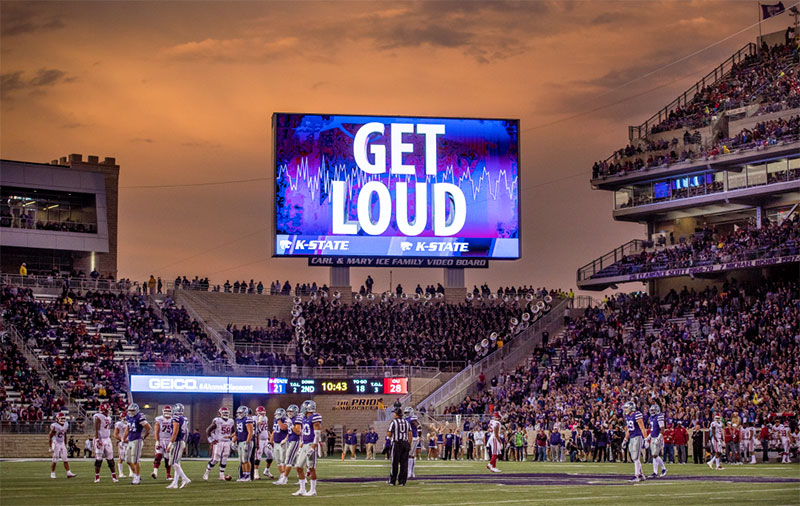 The new installation adds both online and nearline storage on site, and it now supports storage and backup in the cloud, using EditShare FLEX Cloud Sync. This software creates a route to back up media libraries and FLOW databases to AWS S3, where it can be accessed when needed. The software synchronises content between EditShare's local EFS arrays and the user's archive storage in the cloud.
This kind of automation can help users take advantage of the resilience and availability of the cloud environment to set up remote working, for example, or editing-in-the-cloud. Meanwhile, they maintain control over their working environment and content security.
Also installed as part of the upgrade were extra servers for the EditShare FLOW asset management database, which has given them the capacity to automate ingest and media acquisition as well. FLOW Automation adds a layer of intelligence to the FLOW MAM, orchestrating workflows and replacing repetitive tasks like copying, transcoding and moving media – including ingesting files to the cloud – or organising projects and media spaces. Processes can be triggered at regular times, or based on user actions.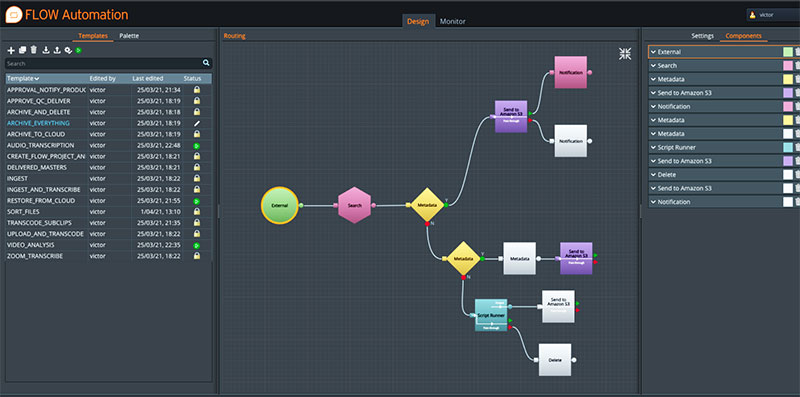 Darren Whitten, senior account executive at Alpha, said, "This is a long-standing and growing relationship. The people at K-State have been taking advantage of the flexibility and stability of EditShare over a period of many years, and we have kept them informed about the continuing developments, including the option to add cloud for backup and archiving through FLEX. Downtime is another challenge in the crowded college sports calendar, so the fact that we could move the project forward at the right time and install the new hardware quickly was also important."
The upgraded and enhanced storage network went online in August 2023. www.editshare.com