Facilis Terrablock Increases Shared Bandwidth with SSD Integration
Facilis has recently made some significant updates to its shared storage systems for content creation and post production. Solid state drive components have been incorporated in various ways within its TerraBlock turnkey systems. The company says that SSD systems integration can markedly increase the available shared bandwidth to support fast, complex 4K production workflows.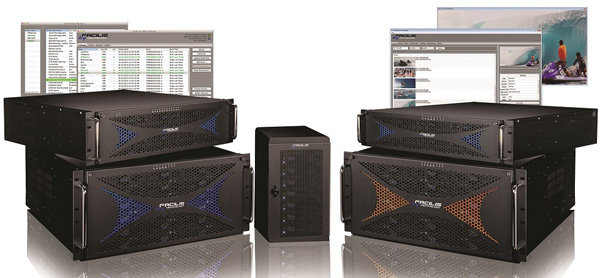 SSD hardware increases bandwidth, but is expensive and needs to be correctly and efficiently integrated and utilized in a broadcast or post workflow to control cost and allow flexibility in the system. By combining traditional spinning disks with enterprise-class SDDs, a hybrid system can focus on the best of both approaches, and gives users the ability to dynamically assign volumes where performance matters to them the most. Users can also avoid wasting space on SSDs with persistent data, because spinning HDs in the same enclosure can be used for automated offload and mirroring.
So far, the integrated systems have been introduced in two of Facilis' TerraBlock turnkey shared storage products – the core Hybrid24 system, and the SSD8. The SSD8 is an all-flash SSD 8-drive, 8TB and 16TB 2U rack mountable server system with the same Facilis Shared File System and functionality of the larger TerraBlock products. It suits on-set, multi-channel ingest, field or OB truck environments.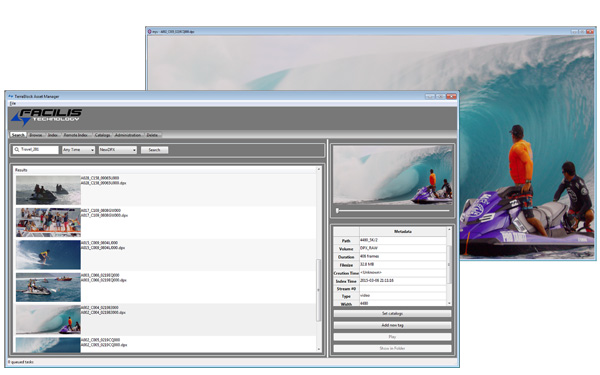 Capacity increases have also been announced across the model line at lower prices, making TerraBlock accessible to more broadcast and corporate users. Terrablock SSD systems integration will be shown at NAB 2016 in Las Vegas in April, where the new Facilis FastTracker will also be on display, an application designed for cataloguing, searching and viewing many different media types within Facilis Shared Storage, including all major QuickTime, MP4 and MXF codecs, plus DPX and TARGA image sequences.
The software includes custom metadata tagging, per-catalogue user permissions, Boolean searches and incremental indexing functionality. It supports unlimited users and has no browser-based dependencies, making it a quick way to find clips, view them and bring them into a project. Facilis FastTracker includes a desktop player that also supports most image formats, including DPX and Targa. Even when the edit room is busy, users can browse content, play finished mix-downs for approval, and log shot comments into custom metadata fields. facilis.com