Sid Lee's Global Team Shares Media on EditShare EFS
Sid Lee is an editorial and post services company with offices in Montreal, Toronto, New York, Los Angeles, Paris and Amsterdam. The company recently installed the new EditShare XStream EFS platform in its main office and XStream ST storage servers in each of its regional offices to allow access to its media asset library from multiple sites.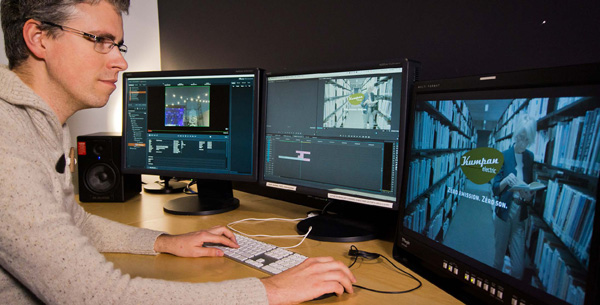 As well as the Flow media asset management component that is integrated into the EFS platform, the installation included EditShare AirFlow remote collaboration software, creating a private cloud to secure media sharing and team efforts between Sid Lee's production sites in Montreal, Toronto, New York and Amsterdam.
XStream EFS is a relatively new shared storage product at EditShare, built with high-availability, redundant architecture to support rapid content creation. The integrated Flow MAM works as a control layer for managing content across departments with tools to manage ingest of content from studio shoots and automate transcoding.
High Availability
Nicolas Forest joined Sid Lee as a technical director in 2010 and has about 15 years of experience in post production. His work has involved building many different editing environments around the world, and has included working with EditShare since 2011 on an earlier version of the XStream server.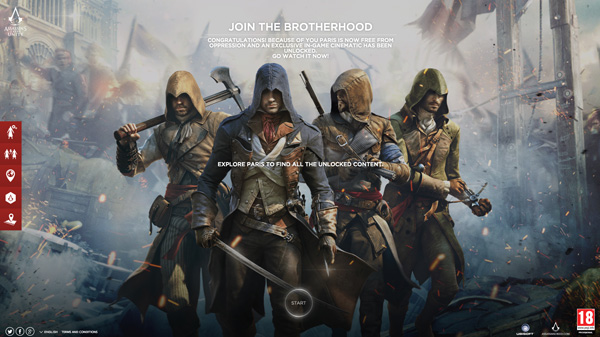 "To efficiently manage any given project, we need access to all of our resources - human and technical - regardless of geographic location. In 2015, we expanded our post-production infrastructure to make collaboration across offices more straightforward," said Nicolas. "The EditShare XStream EFS acts as the main storage server in our head office in Montreal, and XStream ST shared storage servers are located at each of our remote offices. Flow media asset management controls files between offices."
The XStream EFS storage architecture suits Sid Lee for various reasons. The most important is the system's high availability based on dual master metadata controllers. Nicolas said, "The two controllers form an active/passive, highly available cluster that is critical for our production process. If one controller fails, the other one takes over. With this configuration, we can also manually switch from one controller to another for maintenance, and do not lose production time in either scenario.
"Apart from this high availability, the EFS node system combined with the backup workflow gives the company the protection required in case of disaster. Also, the single namespace file system of management holds a complete overview of our media, which makes managing the entire storage environment more efficient."
Sid Lee's Post Environment
In the Montreal office, the studio operates four editing workstations running a combination of Media Composer, Premiere Pro and DaVinci Resolve editing software, connected to the EFS server. Two motion design workstations equipped with After Effects and Cinema 4D are also attached to the storage. Because there is no per-seat license rule, they have the option to add another editor or compositor to the EFS pool as necessary, which is very convenient whenever their volume of work increases.

The XStream EFS also supplies more bandwidth than they previously had. "For example, we can edit and colour grade RED 4K footage over a 10 GB Ethernet connection in real time," Nicolas said. "The performance has been good enough to keep a complex transcoding and backup job running and add a freelancer to the pool, without affecting the work done in the edit suite."
Each remote office connects its chosen NLE to the XStream ST server and uses the EditShare sync tool to sync the remote ST media space back to the Montreal EFS server every day. Since all of the offices have a virtual private network – that is, data can be accessed via the Internet but secured through encryption – they can reach any server anywhere in their environment, opening other opportunities for content sharing between locations.
Controlling Assets
Flow manages the assets from all of Sid Lee's offices from point of ingest to archive. "Our production infrastructure has to accommodate material shot on anything from an iPhone up to a Sony F65 or Red Dragon 6K," said Nicolas. "Prior to the upgrade this very diverse range of formats was a problem due to the effect of the ingest and transcode workload on the NLE workstations. But, by using Flow's file ingest capabilities we have been able to move the transcode process over to the EditShare server, leaving the editing workstations free for client work."
Flow can also save time and storage space when staff are managing specific files. Metadata added to the master clip carries over to the transcoded clip, keeping a connection between the original and transcoded files. As a result, on the archive side Flow can be used to restore only what is actually needed instead of restoring a whole media space, which is more efficient.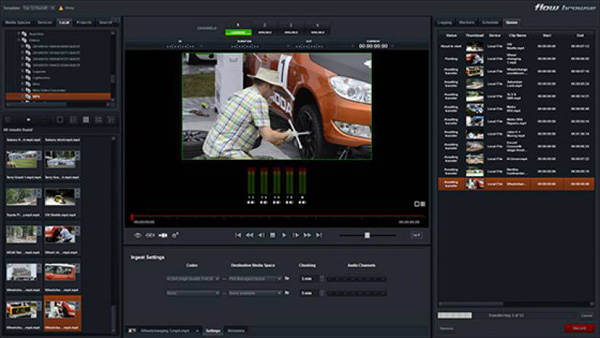 Remote Collaboration
Sid Lee is currently piloting a workflow with EditShare's AirFlow private cloud component. Staff can connect to any remote office server via a web-based browser, look at the footage and download it locally for production, and vice versa. "If all goes according to plan, it should markedly improve collaboration on editorial work. For example, as soon as the file is on the EditShare server, a director in New York can use an iPad to review the footage, add markers and make comments.
"An assistant editor in the Montreal office can then be assigned to prepare the session and use AirFlow to push the material to a resource in the Amsterdam remote office for further editing or colour grading. This would limit the need for shipping drives and delays in footage.
AirFlow will also help when the Amsterdam, New York and Montreal offices must work simultaneously on a pool of material to complete a big campaign. While each may be performing different tasks, they often use the same footage. Prior to the upgrade, drives had to be shipped between offices. This was expensive and time consuming. With AirFlow they can select only the required footage and download either a proxy for the offline edit, or the original file for the online. http://www.editshare.com/