Quantum StorNext 5.3 Workflow Storage Supports Low-Cost Cloud Archive
StorNext 5.3, a new release of Quantum's shared workflow storage platform, focuses on control and flexibility in optimizing collaborative media workflows.
Quantum is using StorNext 5.3 to power their new Xcellis high-performance shared workflow storage, which manages media and metadata together and combines SAN-level performance with lower-cost, network-attached storage connectivity. StorNext 5.3 supports the new Q-Cloud Vault service as well, and enables continuous encryption, so that StorNext users can employ public cloud storage as a secure, low-cost means of protecting and retaining content over the longer term.

Workflow storage with StorNext 5.3, Xcellis and Q-Cloud Vault

StorNext 5.3 is also capable of copying media files to different locations and different types of storage concurrently, and supports Apple Spotlight search and expanded Web services to extend partner integration.
Specifically for creative facilities, StorNext 5.3's updates address management of greater volumes of content, including high-resolution media in 4K, 8K and higher. For example, users can work with disk, tape and cloud storage in whatever manner works economically for their organizations.
Q-Cloud Vault
Serving as low-cost, long-term cloud-based media archive purchased directly from Quantum, Q-Cloud Vault has been integrated into workflows that are powered by StorNext 5.3. It makes low-cost, Quantum-cold storage available in the public cloud, managed by Quantum. As a result, users can regard the cloud as a part of their storage infrastructure to facilitate cost-effective storage of their content, on- and off-site.
Movement of media to the cloud is automated, and based on policy. Extra hardware, separate applications or programming are not necessary. Encryption is maintained end-to-end through your workflow, that is, on the client side, in transit and at rest in the cloud, while the user controls encryption keys and data access.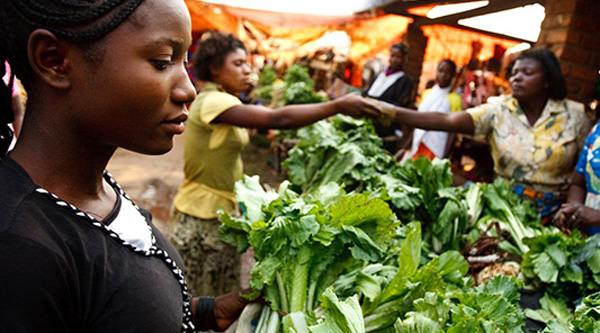 Q-Cloud helped establish backup and disaster recovery for nonprofit organization ACDI/VOCA.

Run as a complement to Quantum's Q-Cloud Archive service, which is based on Amazon S3 for storage of more frequently accessed content, Q-Cloud Vault incorporates Amazon Glacier storage for cheaper, longer-term storage.
StorNext 5.3 addresses concerns about data sovereignty in cloud storage by allowing users to choose their Amazon data centre in a specific country, as an option. This way, users can employ the cloud in their workflow while meeting location requirements.
Alternate Store Location
StorNext 5.3 users have some new options for managing media content more efficiently. Configurable Alternate Store Location, ASL, makes it possible to copy files to multiple sites and storage types at once. For example, ASL can be configured to automatically and concurrently copy high-resolution media files acquired during production to high-performance disk storage for work-in-process operations and to cloud storage or tape - including recent LTO-7 tape systems and devices - for archive and long-term retention. Once the project is complete and delivered, associated media can be deleted from more expensive on-site storage, and meanwhile a copy of this content will be preserved in the archive.
As well as serving as the platform for Xcellis, StorNext 5.3 will now also be the software foundation for Quantum's StorNext Pro systems, StorNext M-Series appliances and Artico NAS archive appliances. All of these products and services are available now. www.stornext.com