Avid Extends Third-Party Integrations & Smarter Shared Storage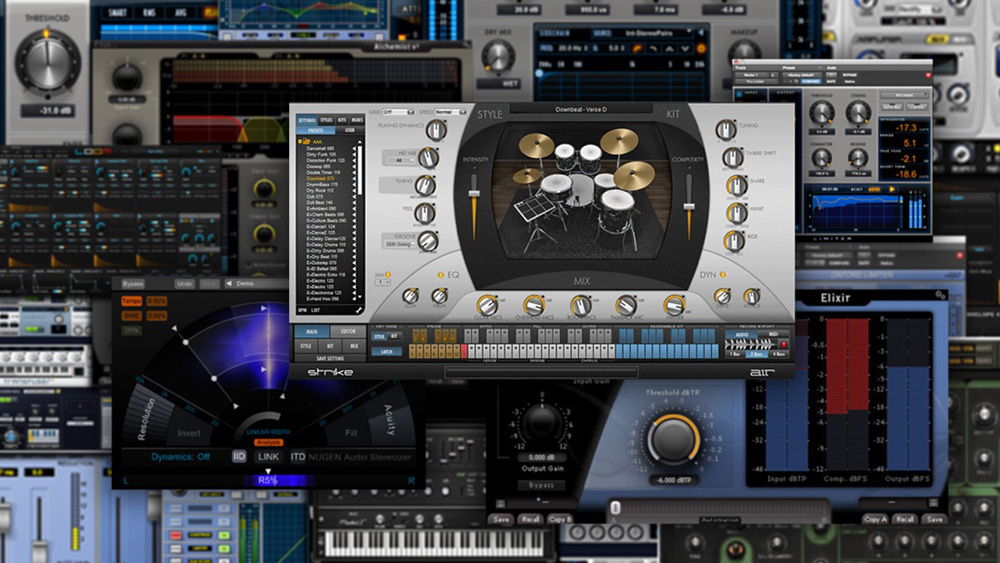 The Avid MediaCentral Platform now hosts an expanded Avid Connectivity Partner Program and contains new services, toolkits and certification programs. These updates are intended to help developers bring Avid-certified creation, management and distribution systems to market through a new Avid Enterprise Marketplace.
Avid says their marketplace is intended to overcome the fragmented nature of the broadcast and media vendor landscape, and the need to spend IT budgets on integrating disparate systems. The expanded Avid Connectivity Partner Program and new Connectivity Toolkit will help existing partners reduce overhead and bring platform-compatible products to market faster, and give prospective developers a single resource to start developing for the platform. As incentive, the program includes technical and marketing services to create, promote and sell connected products, plus premium programs for the most active and engaged organizations. Meanwhile, enterprise customers can access the certified tools from a central location and fill workflow gaps.
Developers currently using the Avid Toolkit to make their products available on the new Avid Enterprise Marketplace include companies such as SpectraLogic, x.news, make.tv, Burst, Marquis, NLTek, SGL, Latakoo, Fortium and ROOT6.
"As an Avid Connectivity Partner, we were able to work with Avid's Connectivity Toolkit to create the ContentAgent Connector, which ensures Avid certified connectivity to the Avid MediaCentral platform," said Marcus Hume-Humphreys, managing director at ROOT6 Technology. "Our partnership with Avid enables us to create and deliver certified MediaCentral Platform systems that customers can use to set up workflow integration and make demanding collaborative operations simpler and more direct."

NEXIS Software-Defined Shared Storage Platform
Avid's new NEXIS software-defined storage platform, specifically for storing, sharing and managing media, virtualizes storage so that an organization - from a small production team up to a large media enterprise - can adjust storage capacity mid-project, without disrupting workflows. Powered by the Avid MediaCentral Platform, Avid NEXIS supports media storage with a high degree of flexibility, scalability and control for Avid-based and third-party workflows.
Due to the openness of Avid's Everywhere environment, Avid NEXIS works with media creation applications including their own Media Composer and Pro Tools, plus Apple Final Cut Pro, Adobe Premiere Pro, Grass Valley EDIUS and others. Dispersed production teams of up to 300 can access a shared pool of virtualized storage resources, aiming to increase efficiency.

The software-defined storage architecture of Avid NEXIS is what allows customers to select components required for their current workflows, and expand storage capacity and bandwidth later as their business grows. As well as scale-out capacity, users can dynamically tune the system to make sure high-priority workflows have the performance and data protection levels they require at any stage of a project, as well. In other words, a user can give critical projects maximum performance, while throttling back on less critical workflows.
The modularity of Avid NEXIS means teams may mix and match storage engines and elastically scale capacity from as little as 20 TB to over 1.4 PB in a single system, without interrupting service or down time. All Avid NEXIS systems are powered by the Avid NEXIS | FS file system, so customers work under consistent performance, reliability and protection, regardless of configuration size.

The Avid NEXIS family includes several new storage engine options that meet widely varying scalability and density requirements. It also incorporates a transition path for existing users of Avid ISIS and Avid Unity shared storage.
Avid NEXIS | E4 and NEXIS | E2 are high-density and small-footprint integrated storage engines. The System Director Appliance increases Avid NEXIS scale and redundancy. The Media Pack is a pack of 10 drives with 20 TB or 60 TB of storage. The Redundant Controller is a high-availability option for Avid NEXIS systems. Avid NEXIS | PRO is a professional-class integrated storage engine and successor to ISIS | 1000, built to upgrade ISIS | 1000 customers to NEXIS.
The Avid NEXIS family is expected to be available by mid-2016. www.avid.com