EditShare Flow Gains Remote Editing and Multisite Production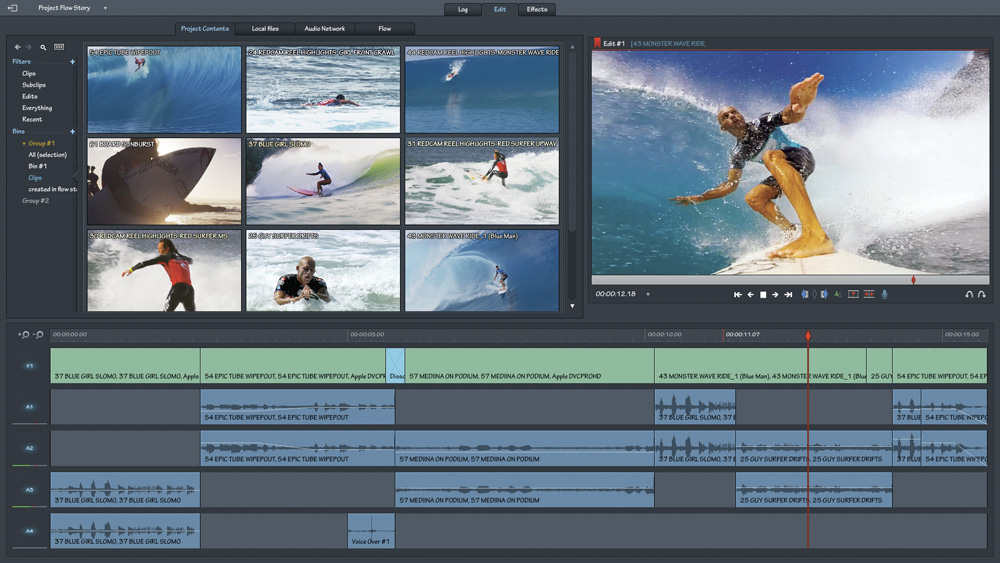 Shown at NAB 2016, EditShare Flow media asset management platform can now operate in a secure, private cloud environment, created through its AirFlow module, to facilitate remote and multisite workflows. The Flow suite has also added Apple ProRes and Avid Proxy codec support and a new remote editing application, Flow Story, shown for the first time at NAB.
The Flow platform is based on a MAM system that works as a control and indexing layer across EditShare and third-party storage and archives, and includes tools to manage ingest and transcoding, log, search, retrieve, edit and distribute content and associated metadata. Flow Automation can be used to simplify processes such as transcoding and file delivery. As well as the new additions of Apple ProRes and all of the Avid MXF formats, desribed more closely below, the codec support in Flow Ingest includes DNxHD, AVC-intra 50 and 100, XDCAM-EX 35, XDCAM-HD 50, P2, DVC ProHD and others, all of which make remote and proxy-based editing workflows more straightforward.
Remote Collaboration for Multisite Production
The AirFlow cloud access and collaboration module is one of Flow's newer tools, and has a simpler web-based interface used to search, log, edit, and play proxies in a web browser from any location. To overcome the security, cost and bandwidth issues sometimes associated with hosted cloud services, AirFlow's private cloud now allows an organisation to make use of its existing on-premise EditShare shared storage, already used for high bandwidth workflows, to set up secure, remote access to media and metadata via the facility's internet connection.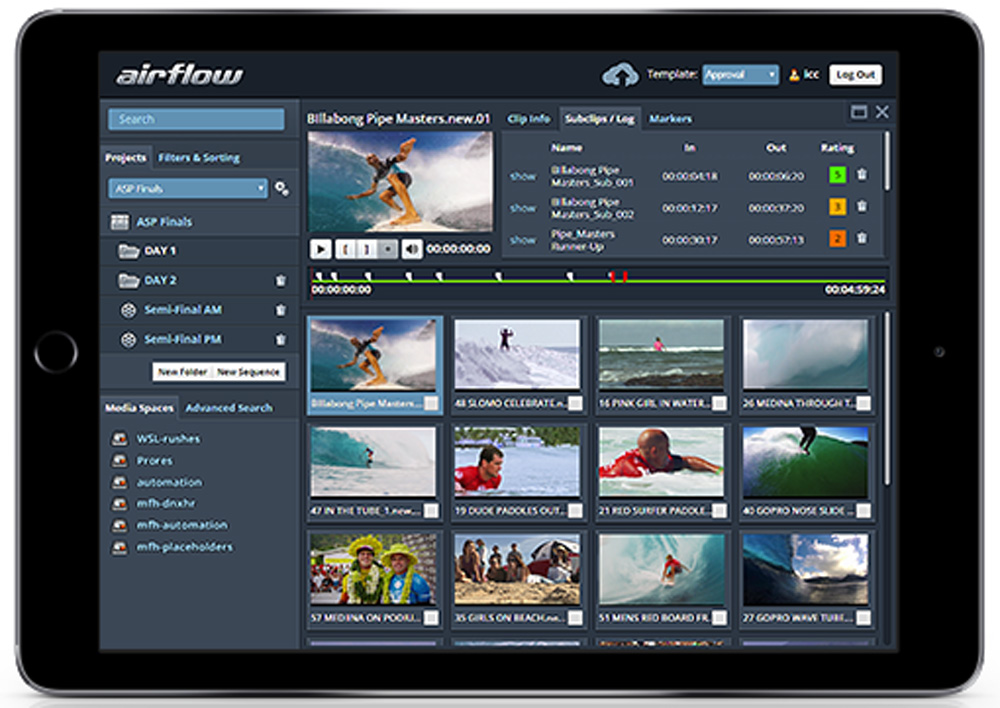 Users can download and upload proxy or high-resolution media from storage systems to any connected location in the world using a laptop, tablet or smartphone. AirFlow is useful for workflows such as editorial review and approval and remote proxy editing, plus outsourced transcriptions, marketing archival material for sale to third parties.
Remote Editing
Due for release shortly after mid-2016, Flow Story is another new module for collaborative and remote workflows, in this case devoted to editing using the engine from EditShare's own NLE, Lightworks. Different to a traditional NLE, Flow Story gives remote and secure access to on-premise stored media directly through the Internet. Tightly integrated with EditShare storage, MAM and video server solutions, Flow Story is aimed at fast turnaround environments such as reality TV, news and sports editorial, affording the ability to package content for finishing, delivery or playout.
More About New Codec Support
By adding encoding and decoding capabilities for the Apple ProRes codec family, users can both scan existing Apple ProRes media to create proxies, and transcode to ProRes from many other file-based camera formats. Flow supports ProRes MOV in Proxy, LT, 422, and HQ rates in any HD, SD, or even 4K resolution, making ProRes an offline or mezzanine format well suited to high resolution workflows. This extends Flow's Apple Final Cut Pro X support.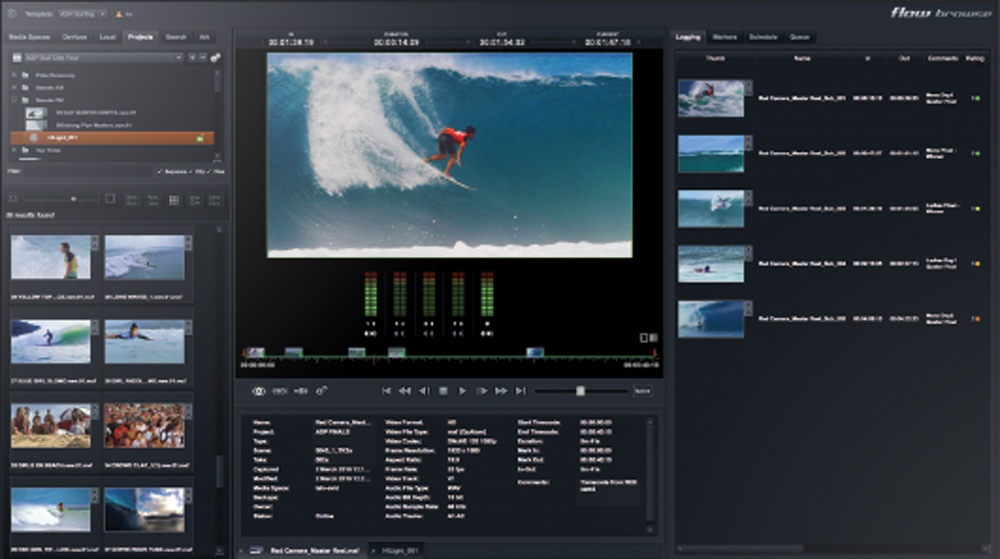 Flow has added ingest to Avid format OP-Atom MXF H.264 proxies to its codec support, facilitating remote Avid based workflows. At the time of ingest, users can create both a full-resolution file – for example, DNxHD - and a low resolution Avid proxy, or transcode existing hi-res Avid media to the Avid OP-Atom MXF H.264 format later. These lightweight Avid proxies can then be downloaded remotely via AirFlow or locally, edited offline and then relinked to the high resolution Avid MXF media for finishing, using the built-in Avid media management tools.
To support the recent XStream EFS SSD storage release outlined here, Flow also includes support for scanning newer 4K codecs such as Sony XAVC and OpenEXR for DI and VFX work. www.editshare.com