IPV, Quantum & StorExcel Develop MAM and Storage Integrations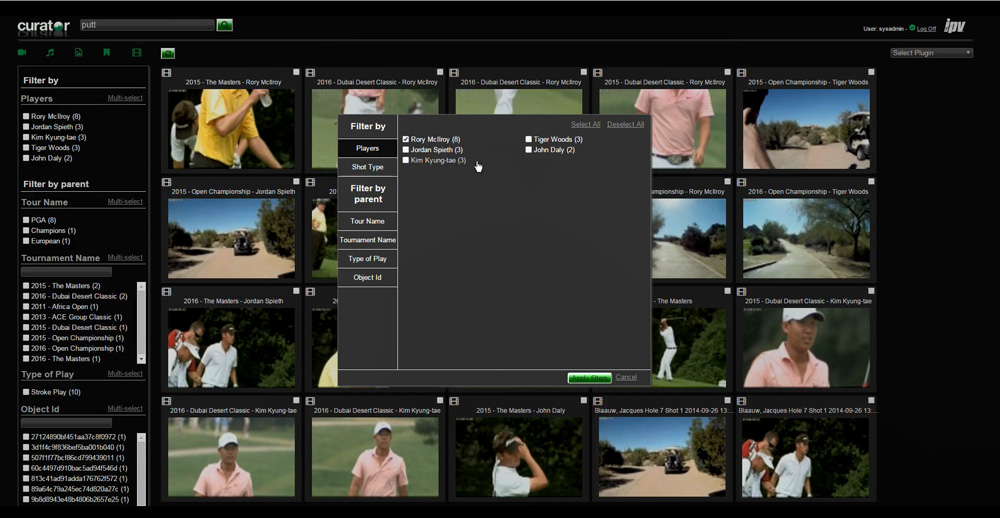 IPV, a media asset management and systems specialist in the UK, has announced a strategic collaboration with StorExcel, a developer and provider of content management and workflow automation for reconfigurable, scale-out network-attached storage environments.
StorExcel's AXZiS is a turnkey asset management and automation platform that is supplied integrated with asset management systems, natively on Quantum's Xcellis high-performance shared workflow storage system. As a result of the new partnership, StorExcel's AXZiS platform now integrates the IPV Curator MAM system with Quantum Xcellis.
Equipped with Curator, AXZiS performs asset management tasks that support professional sports production and corporate video applications. Conversely, as part of the integrated AXZiS platform, IPV Curator forms a robust asset management layer that coordinates media production, editing and content archiving, with the aim of maximizing the value of media assets. Other goals of the partnership include increasing production efficiency, reducing operating costs and introducing flexibility into live and non-live content production.
Using the AXZiS platform can help to make shared workflow storage more scalable. Rather than work with a variety of vendors for integration and support, users work through StorExcel. Running on Quantum Xcellis as a native application, IPV's Curator serves as an intelligent archive management environment in which media assets are migrated through storage tiers according to their age, temporal relevance and priority. The system's in-built knowledge management determines the most appropriate storage media for different assets, from on premise systems to the cloud.
For sports production, for example, IPV Curator gives users contextual search and automated proxy workflow tools that allow them to show every goal, strike, assist, run and slam dunk as it happens, supported by commentary and trending opinion. For highlights programs, a group of users can proceed at the same time with translation, subtitling and editing on low-resolution, timecode-accurate files, with all metadata loaded, before the elements are brought together in the full-resolution program.
In corporate video applications, the integration of IPV Curator into the AXZiS platform supports fast creation and delivery of content at specific times and places, as required. Curator's archive, media management and content production and repurposing tools, including fast, highly accurate contextual archive and web search functions, users can develop new and existing assets as timely and compelling content.
IPV completely integrated the Curator MAM with Quantum's main product, the StorNext 5 storage platform, last year in 2015 when those two companies became partners. The move added high speed file system support and integration with IPV's Adobe Panels, including partial file restores. Also, StorNext's status and health monitoring simplifies system management. It automates policy-based content management across different stages of the workflow. As well as tape, StorNext can archive content to Quantum's Lattus online storage, and Q-Cloud hybrid public cloud storage. www.ipv.com